23 years
DUROBEX was set up on 19 March 1998 in Grajewo, Poland and is one of the fastest-growing companies in the industrial floor sector in Poland.
How we have built our strong position in the market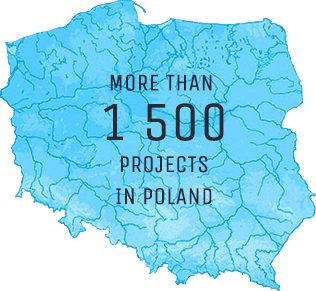 In 2005 we have expanded our geographical area of business beyond the boundaries of Poland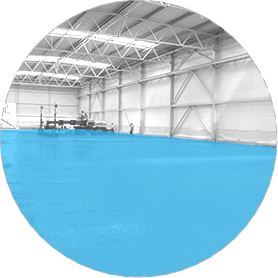 23
million sq. m
With over 23 million sq. m of completed floors
… we are an unquestionable industry leader in the area of floor construction.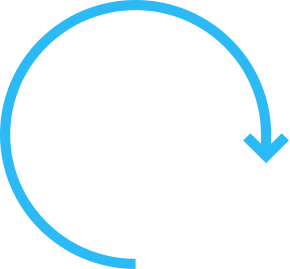 24
5,000 sq. m
Owing to our outstanding capacity to install 5.000 sq. m of floor in one day …
… by each of the four crews it is possible to avoid construction joints as often required in large projects and shorten their overall duration.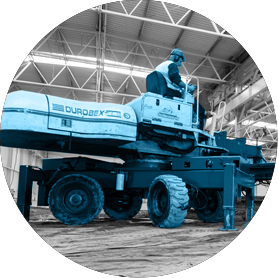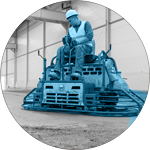 6
100
OUR MACHINE PARK CONSISTS OF
6 LASER SCREED SXP
delivered by the american SOMERO company
100 The highest quality twin rotor Concrete Finishing Trowels
with hydrostatic and mechanical drive