We provide comprehensive services related to installation of floors according to the Client's requirements.
We assist in designing the floor using the data relating to its planned use, local geotechnical conditions and the expected dead and live loads.

We can achieve the highest flatness tolerances required for high-bay warehouses by the DIN and TR standards.
Construction phases
01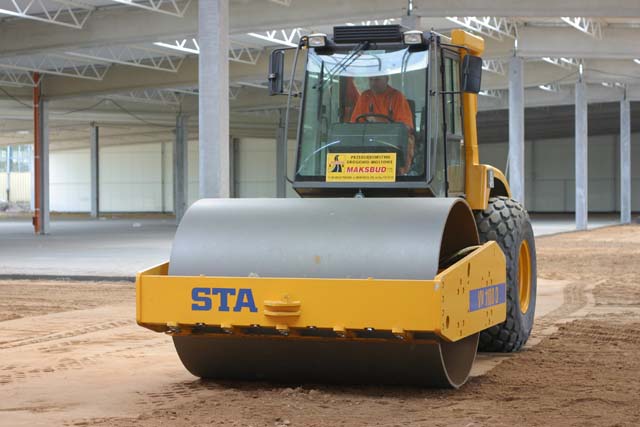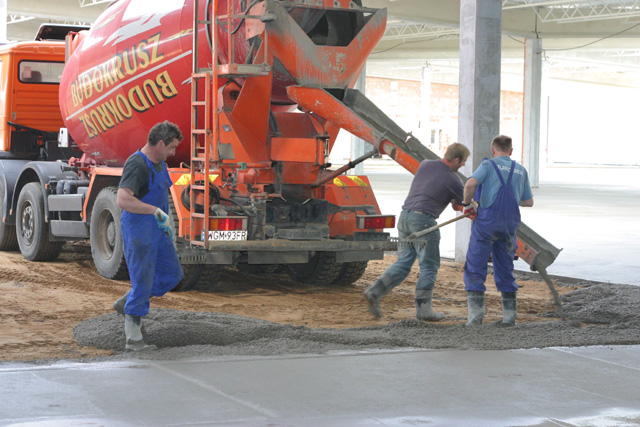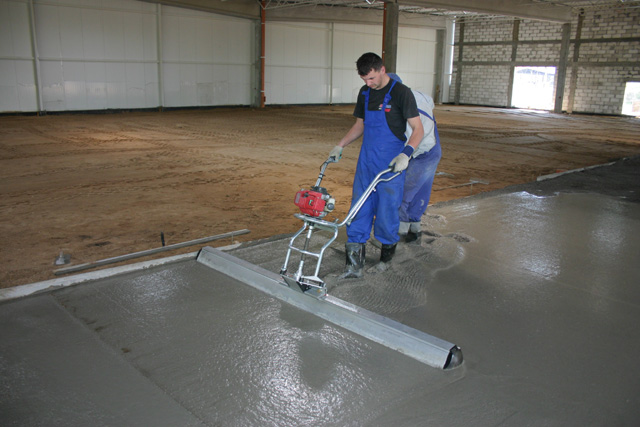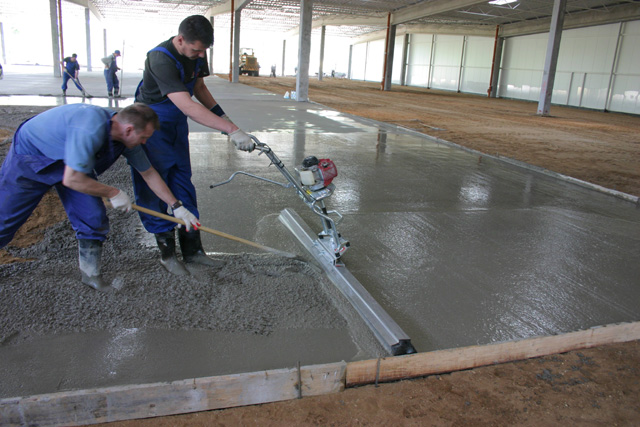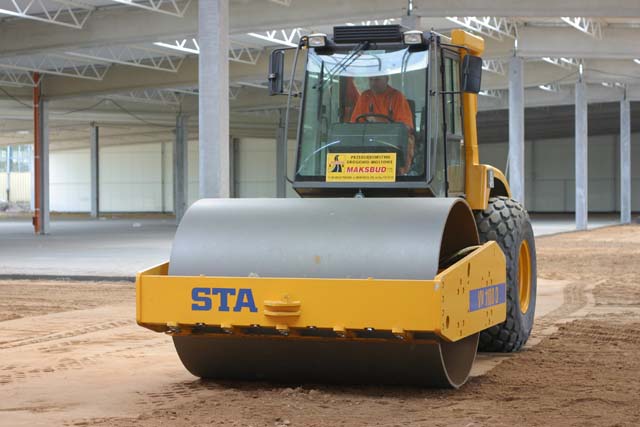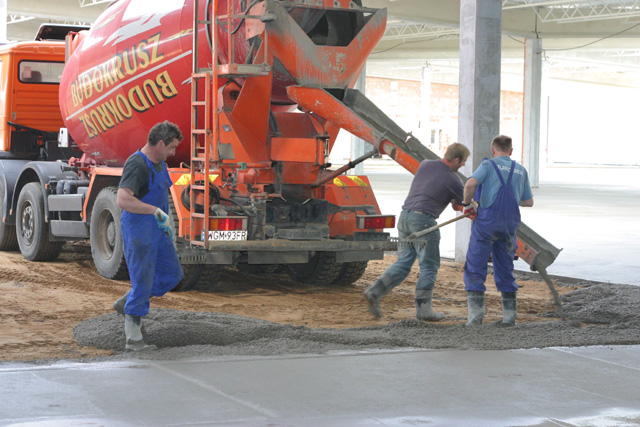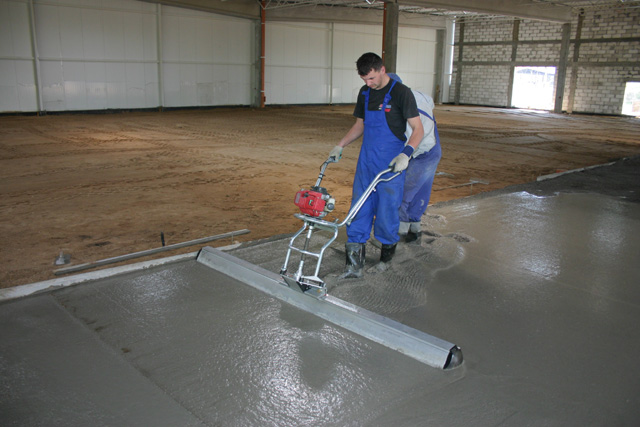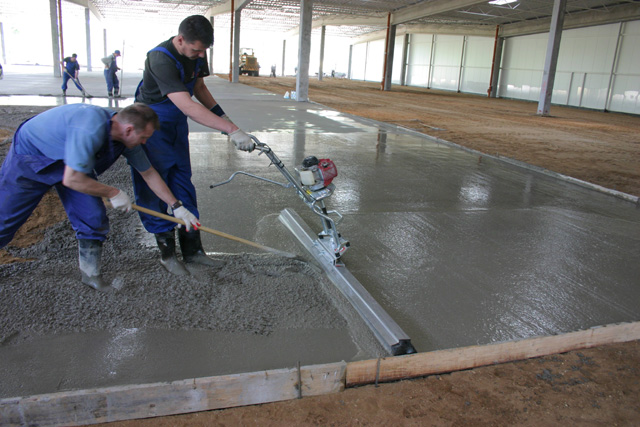 Lean Concrete
The lean concrete layer is placed at least 5-10 days before pouring the main load-bearing slab, the exact time depending on the weather conditions. It is important to ensure that it is correctly placed as any defects and irregularities can compromise both the main slab foundation and flatness.
02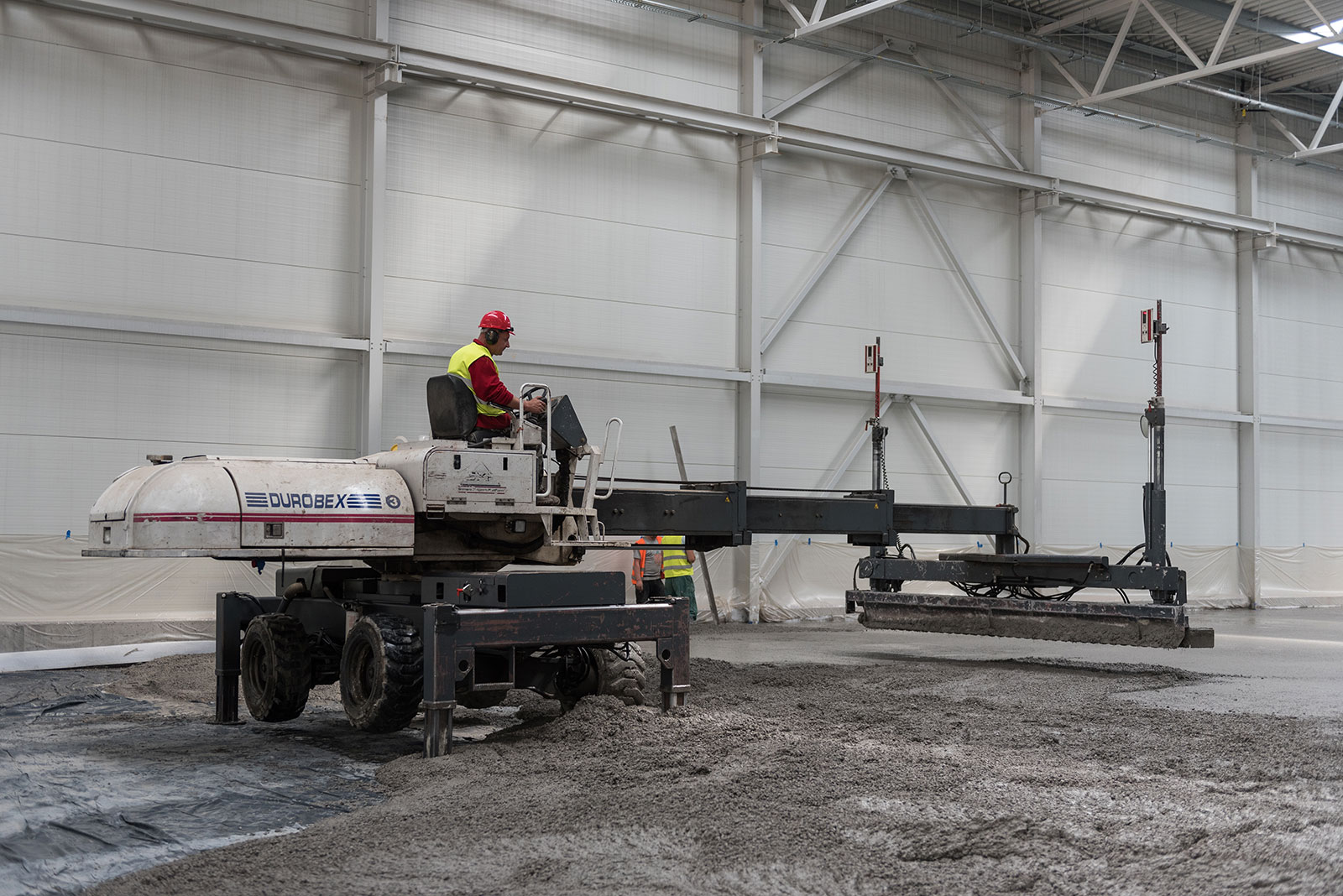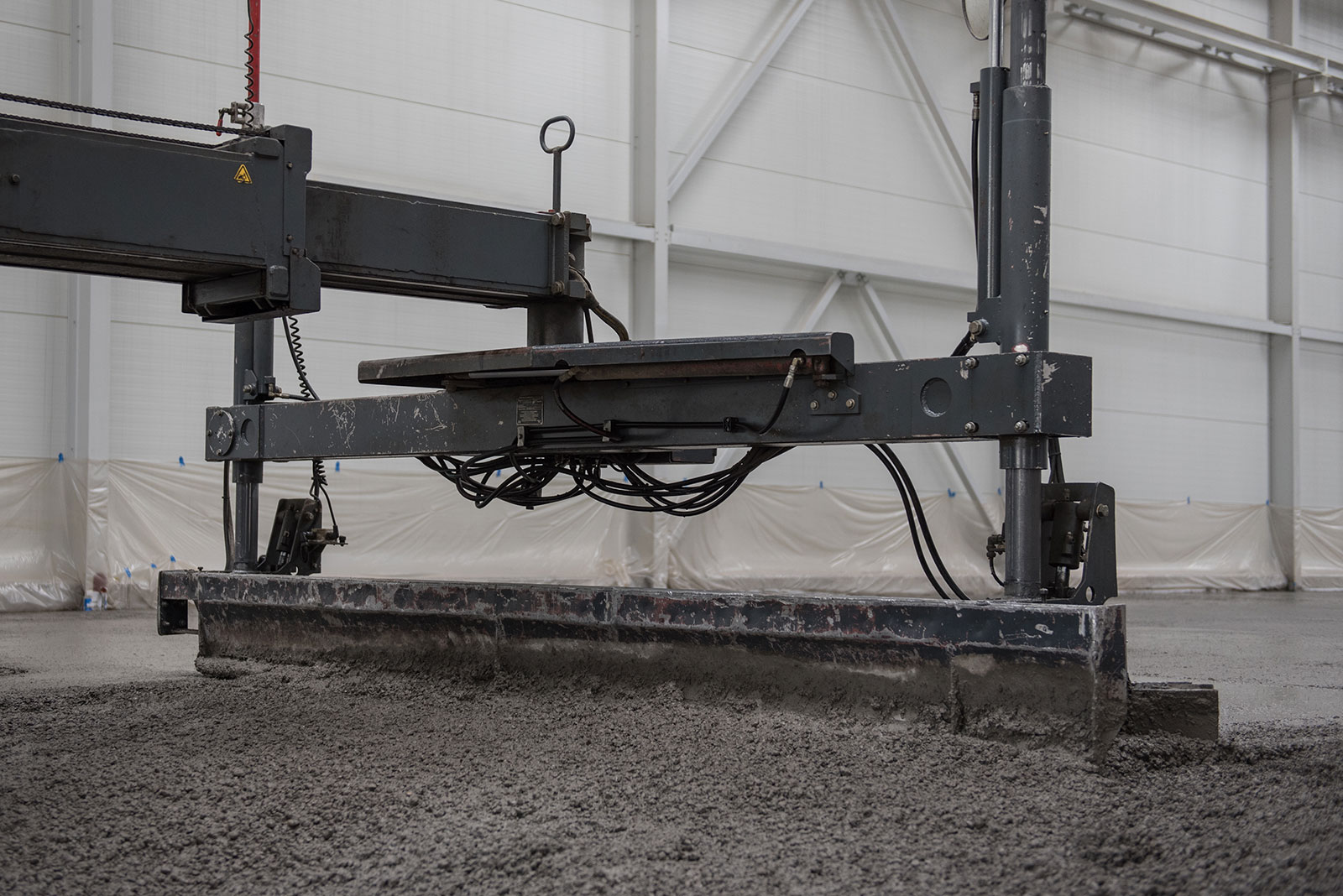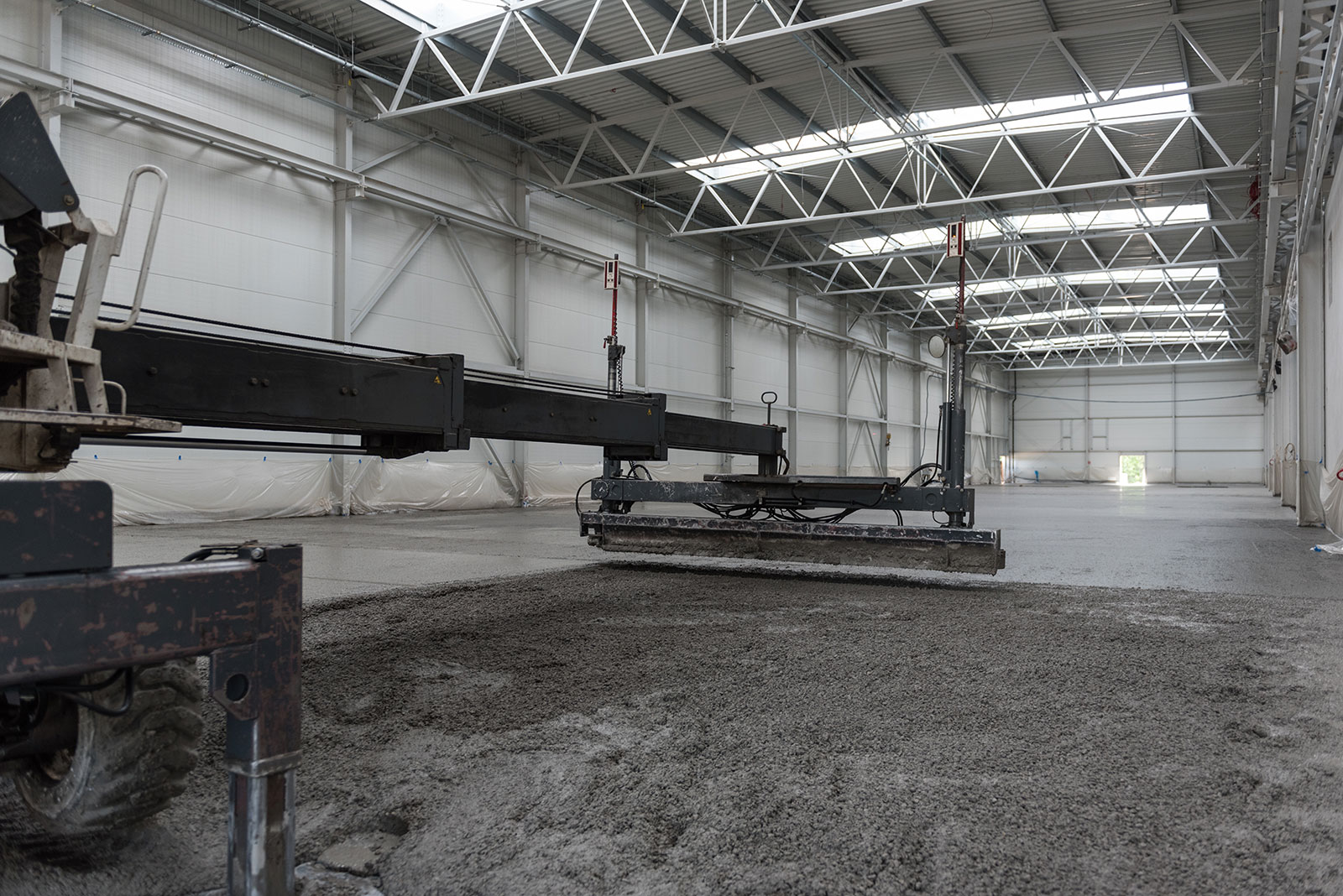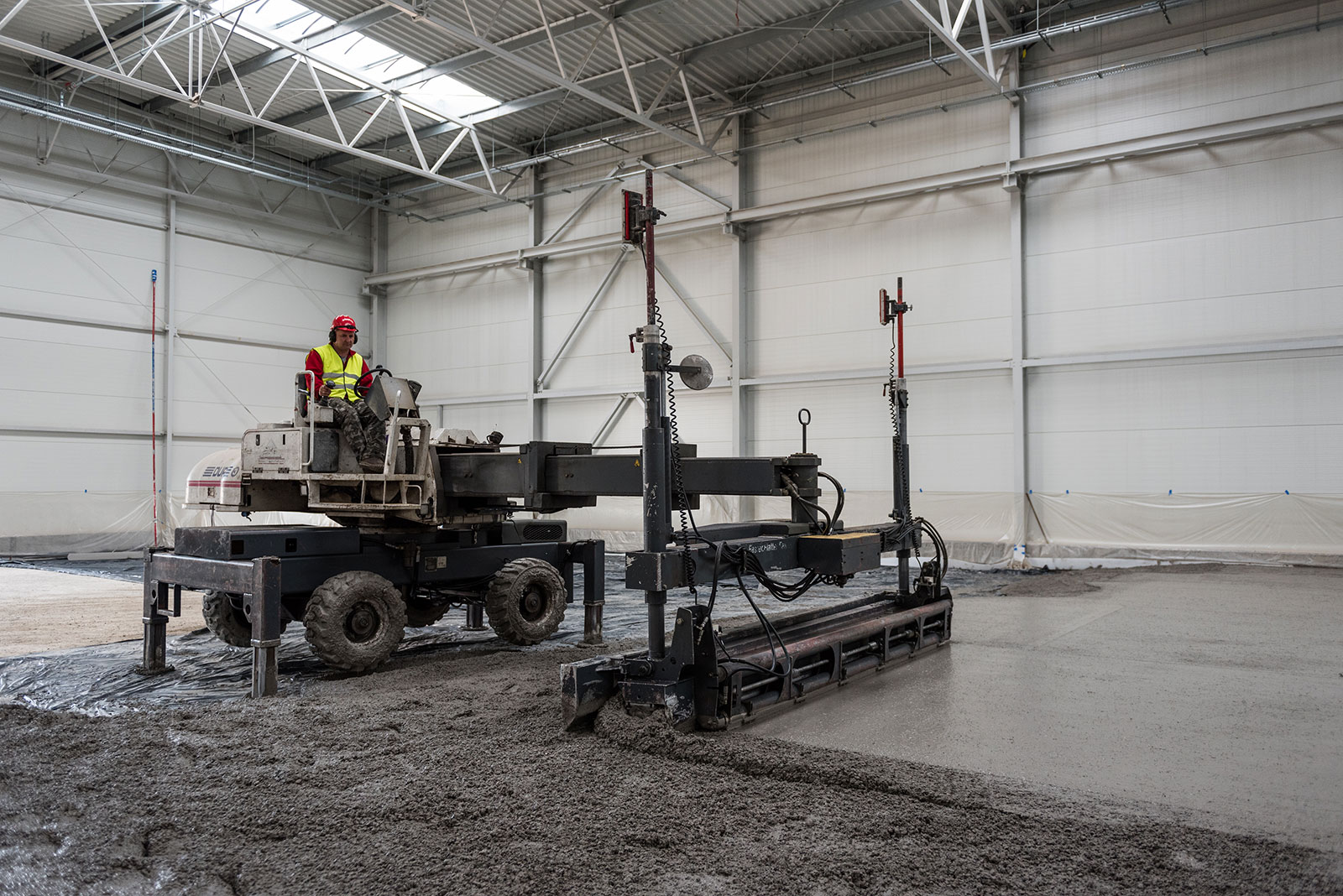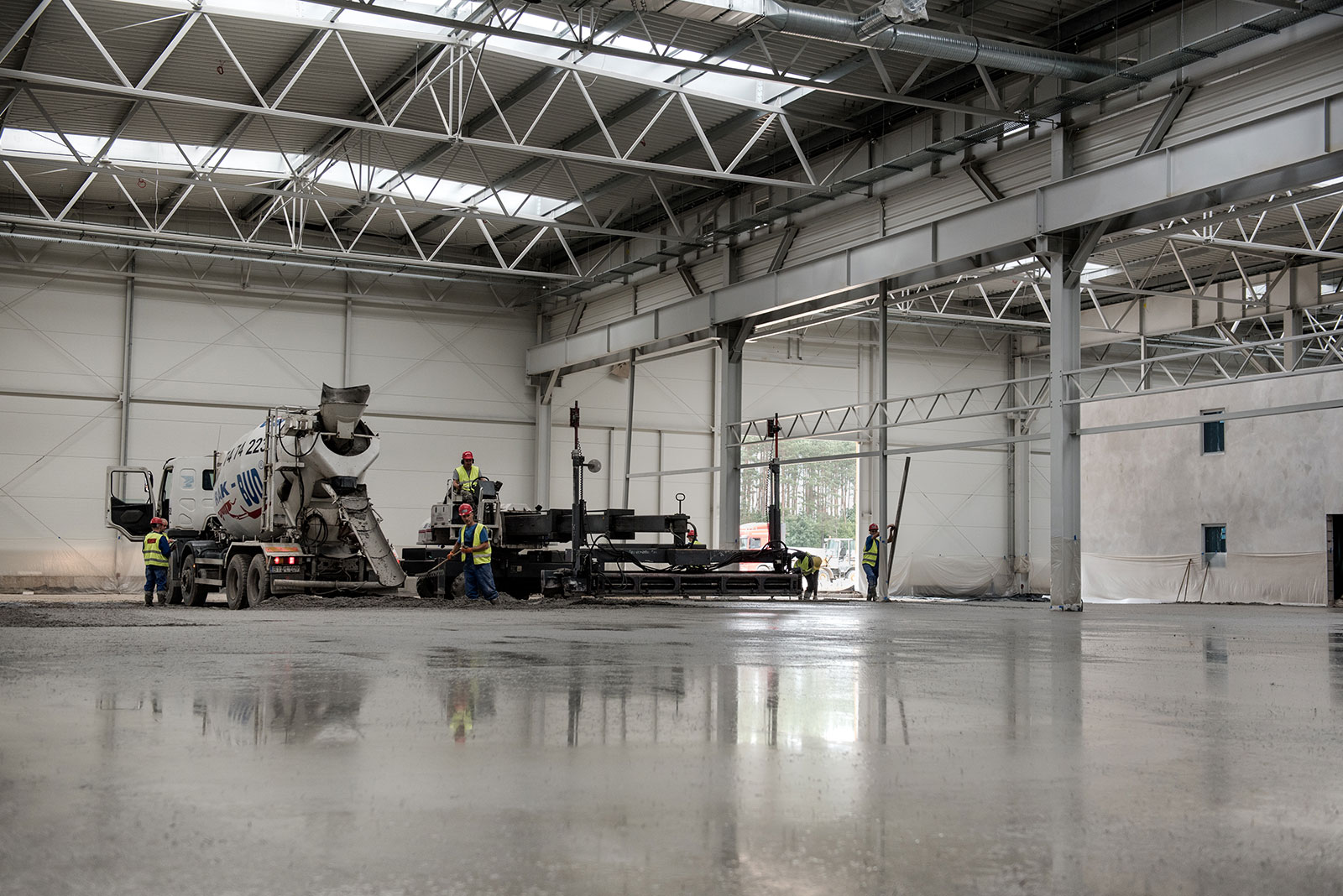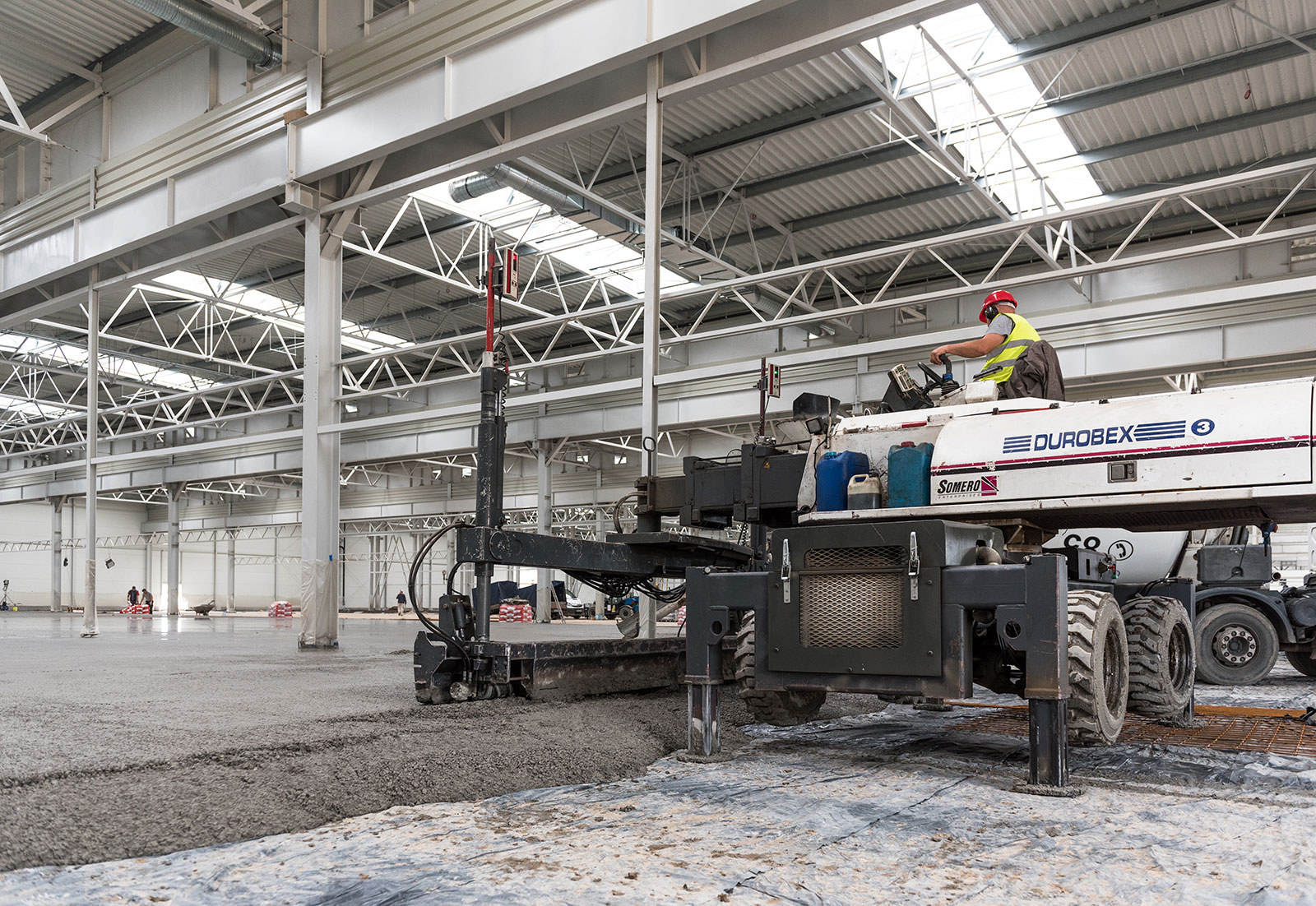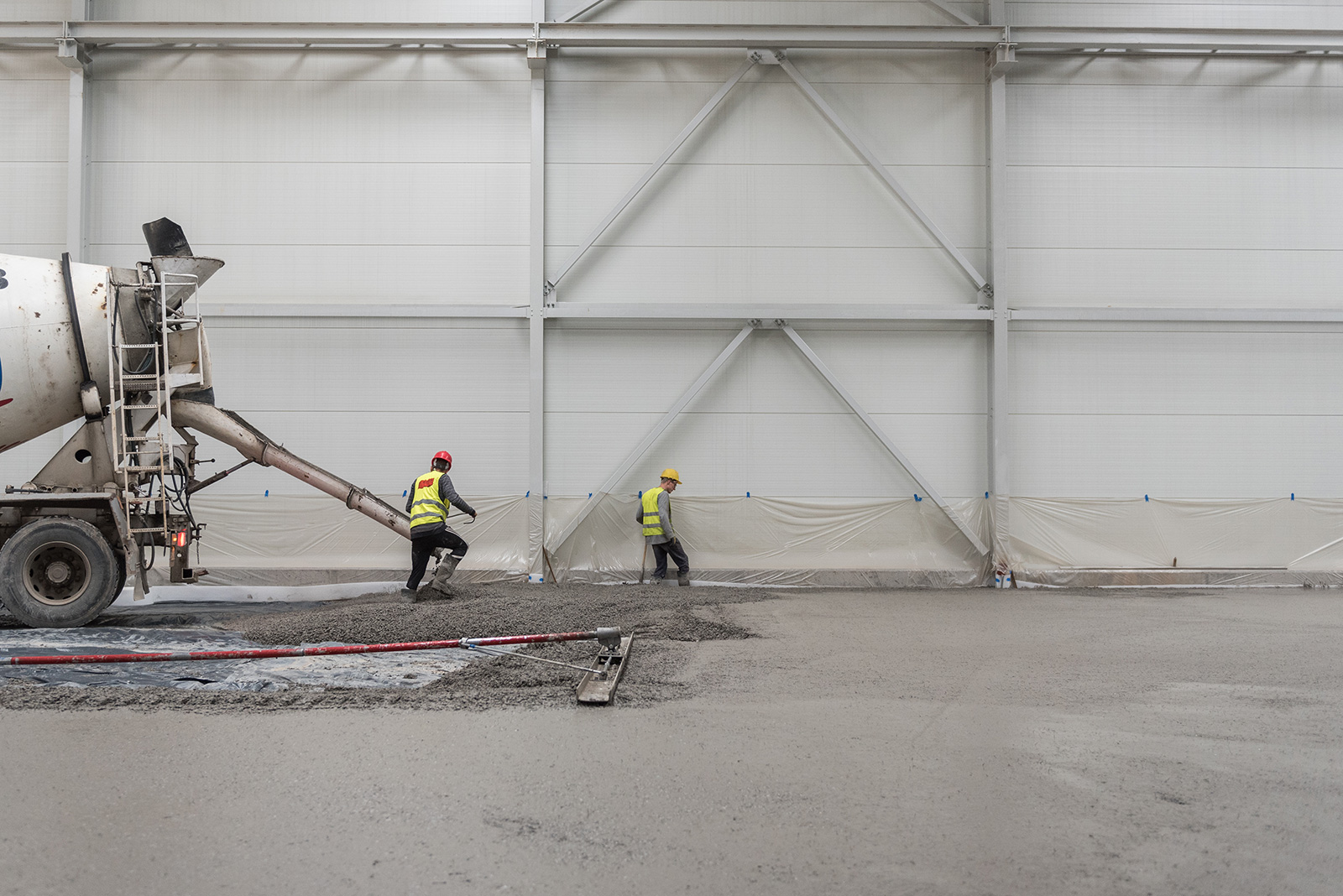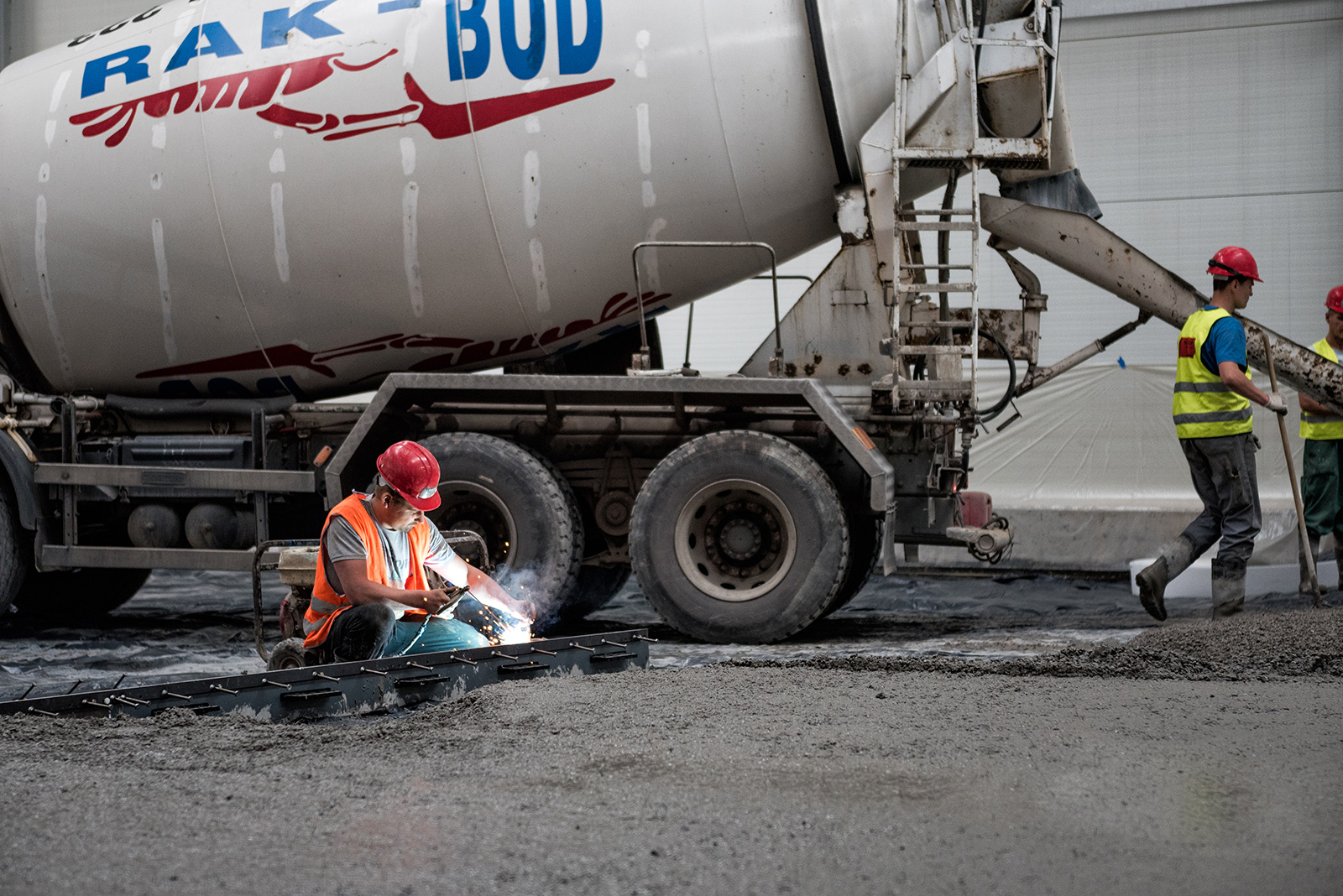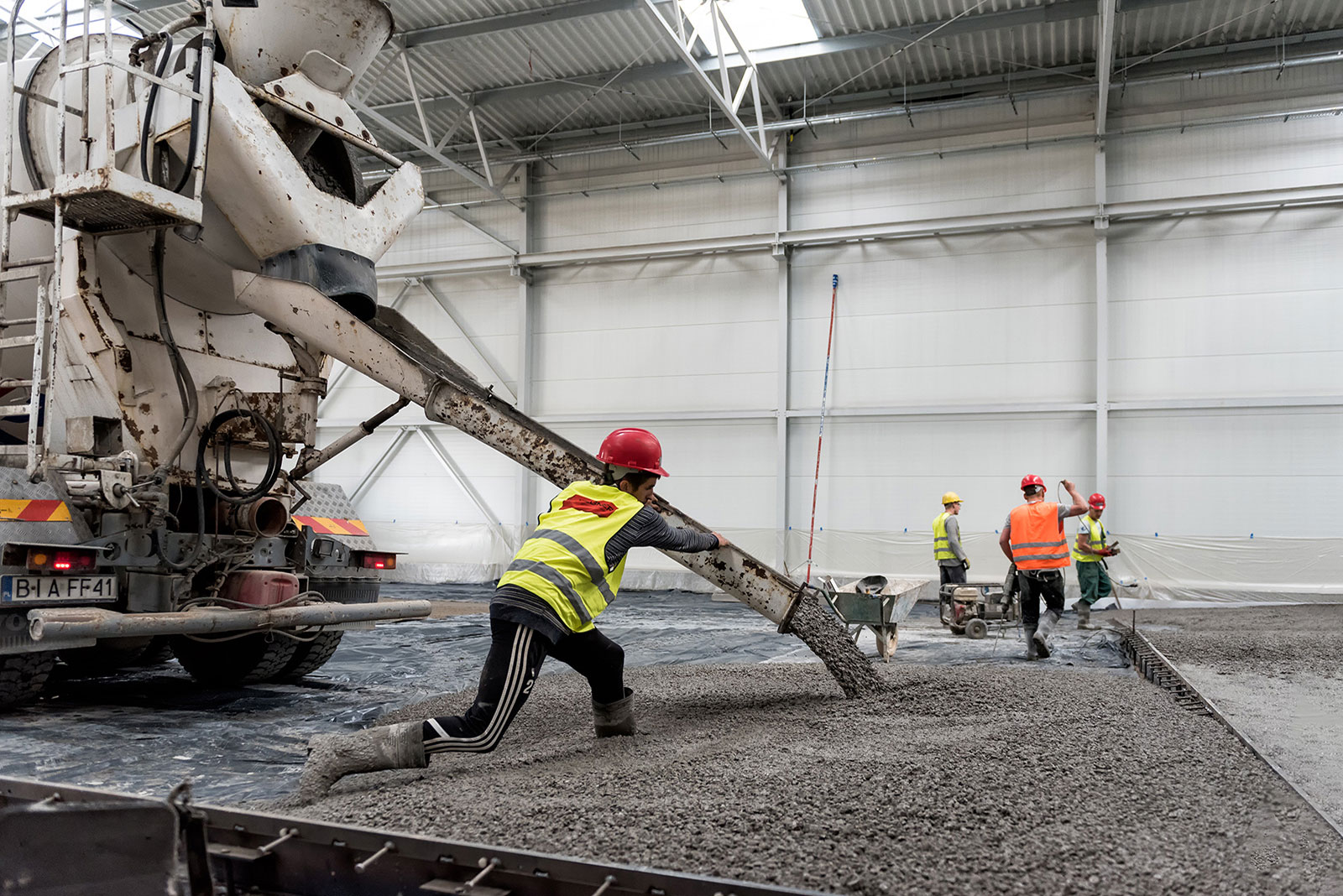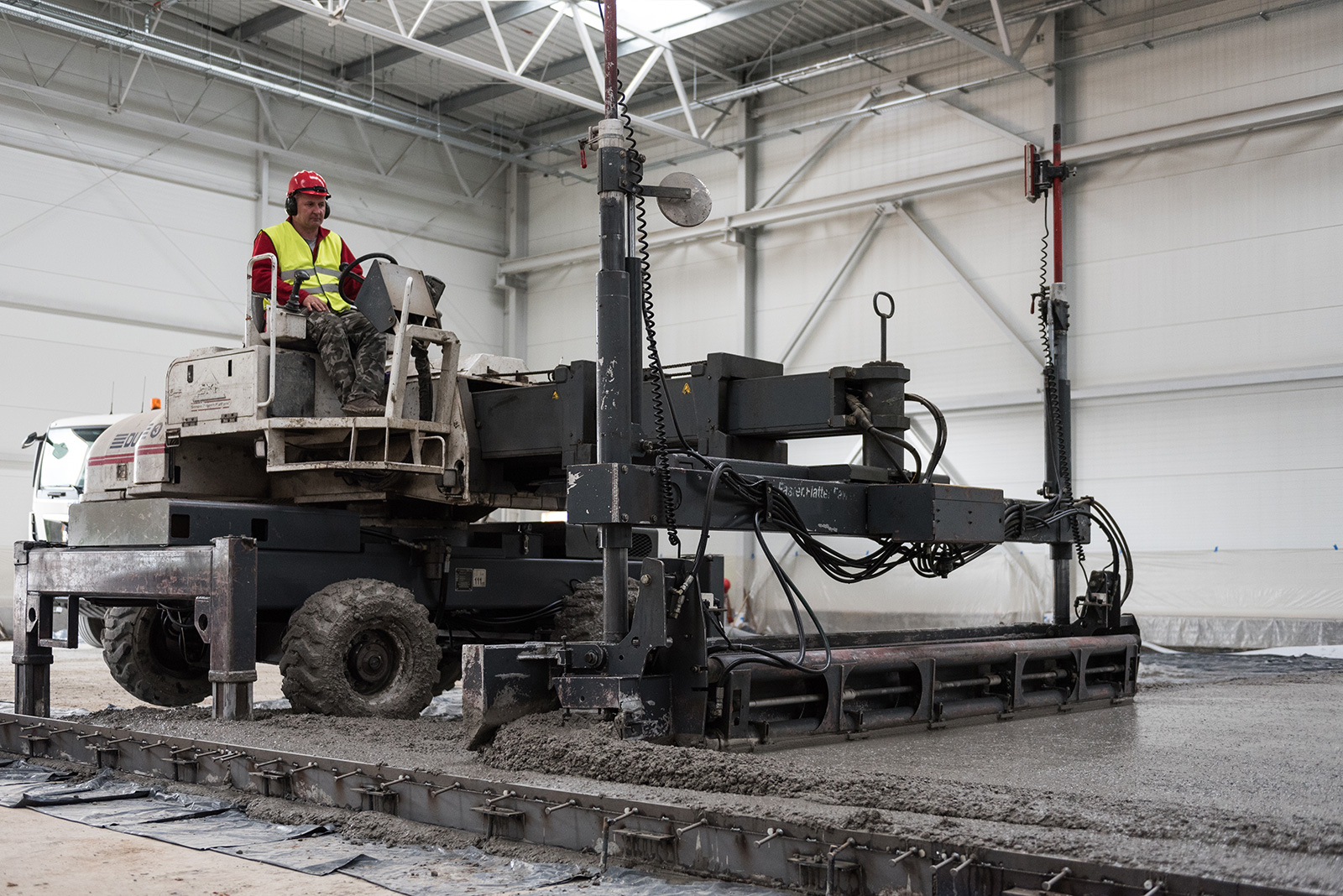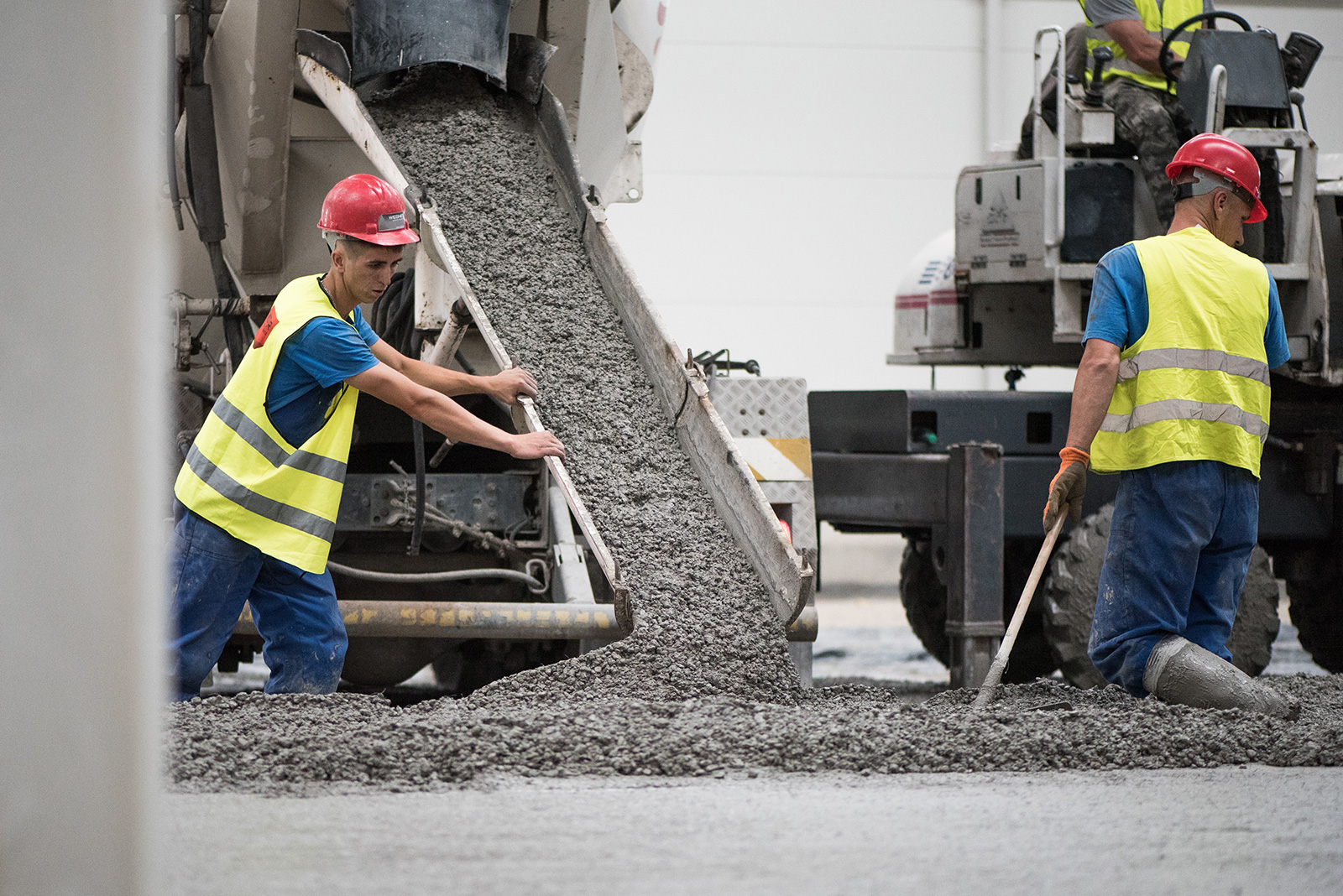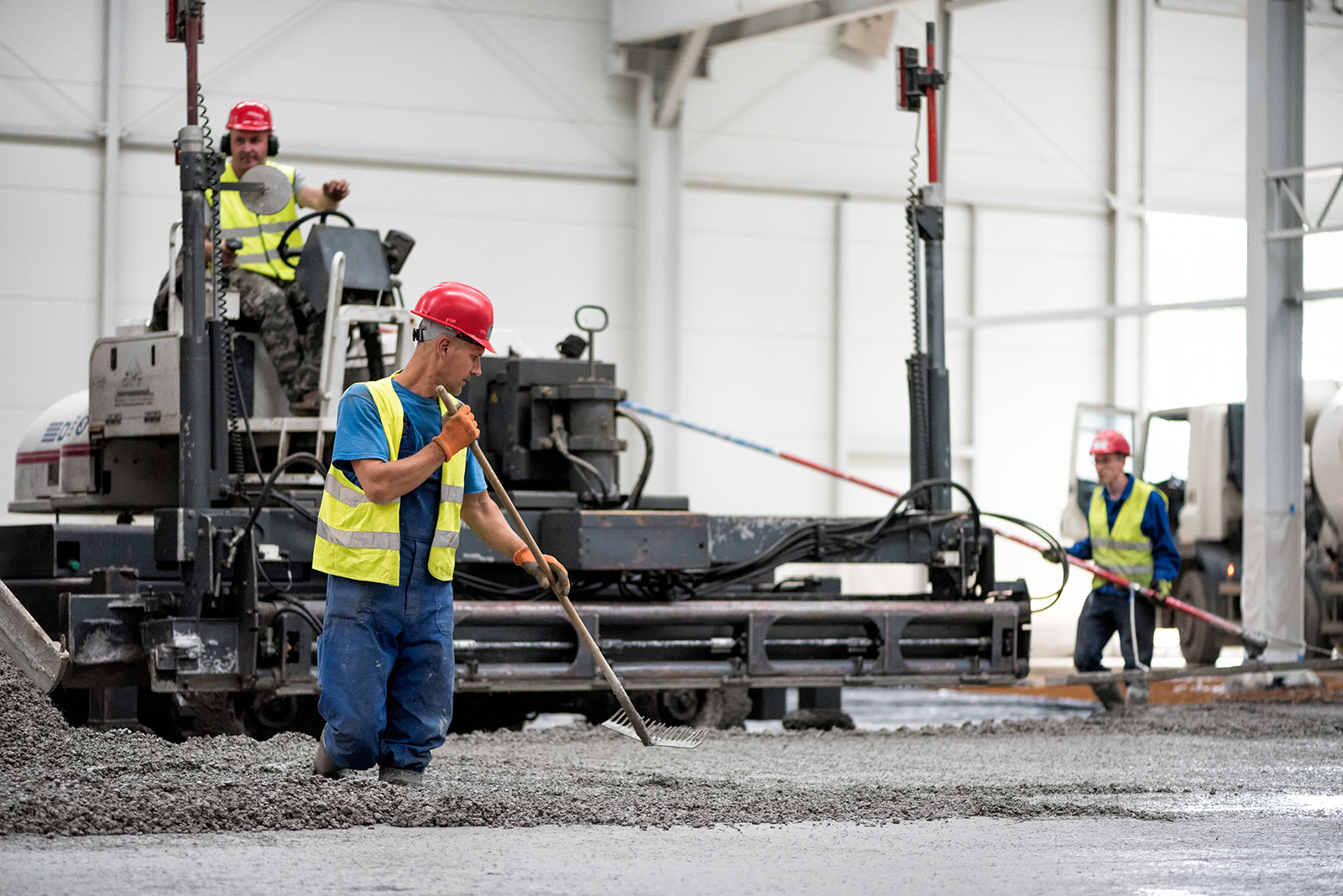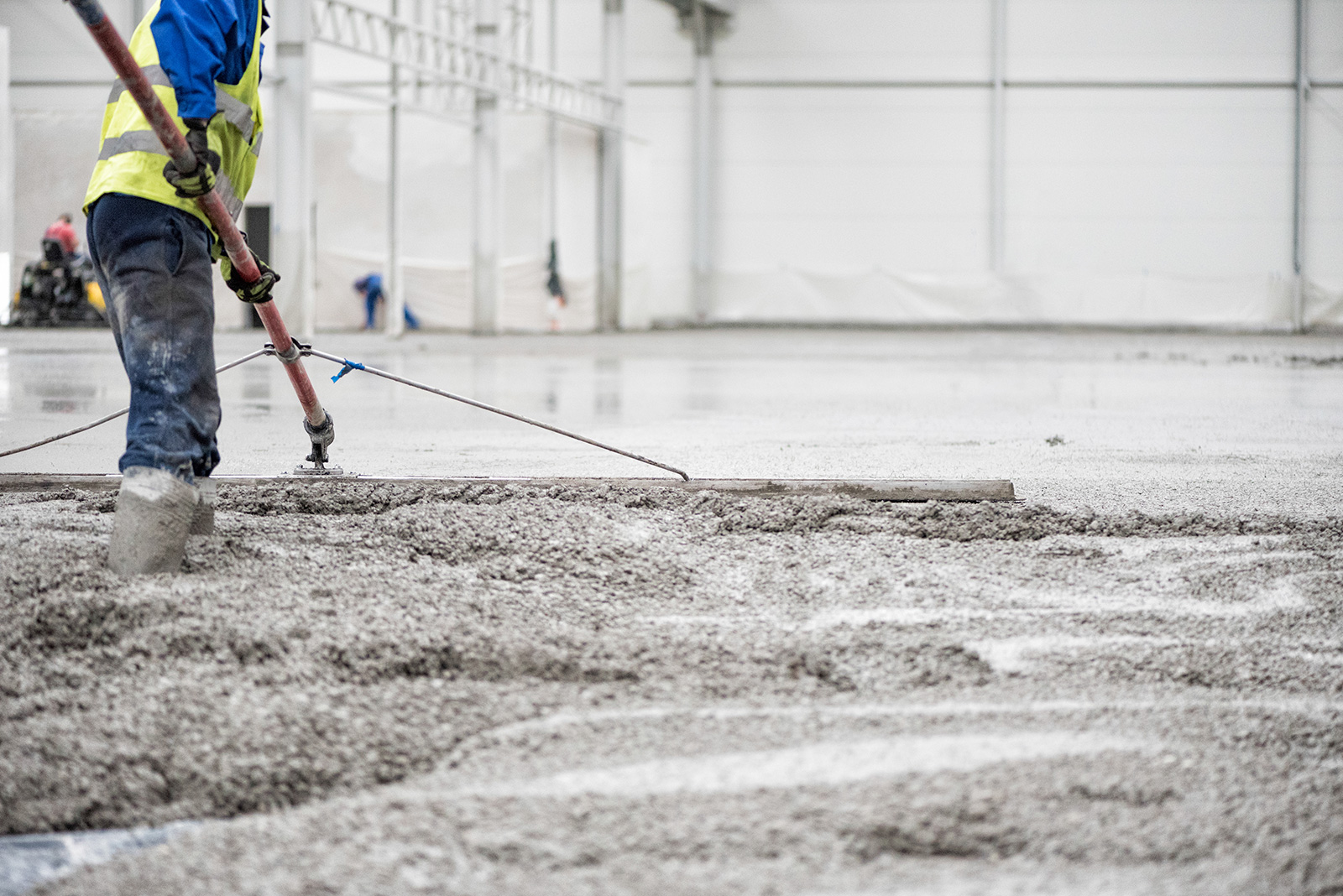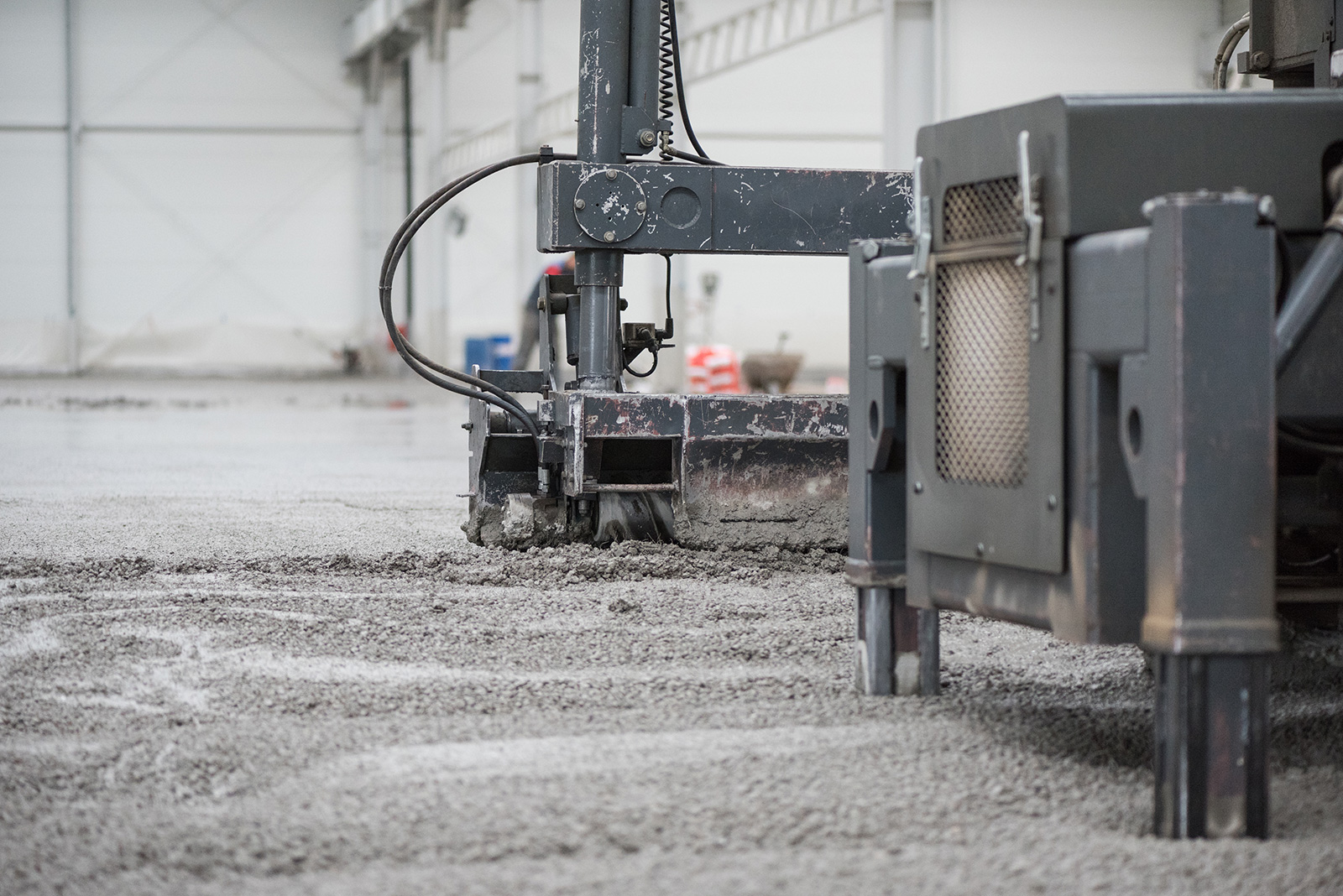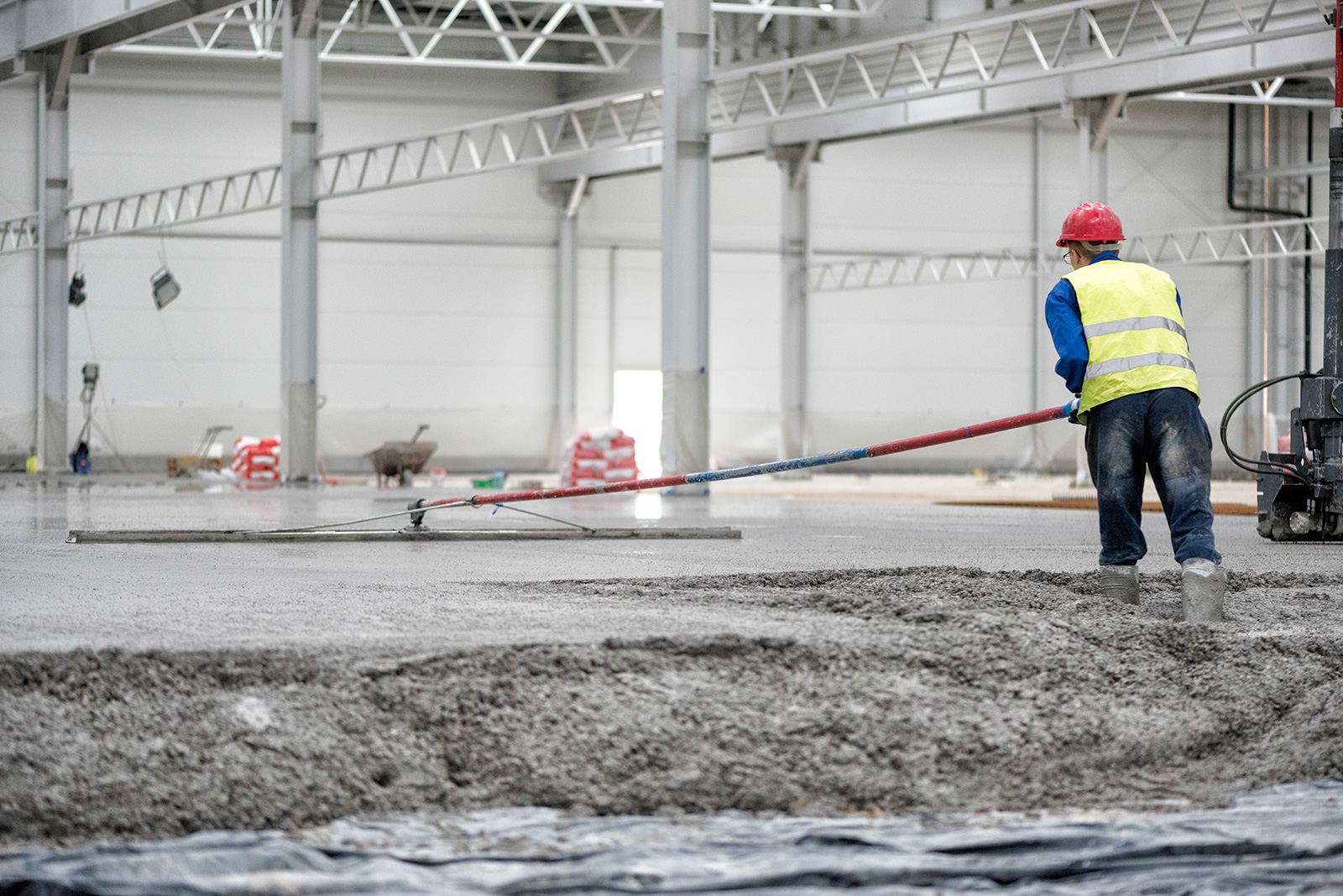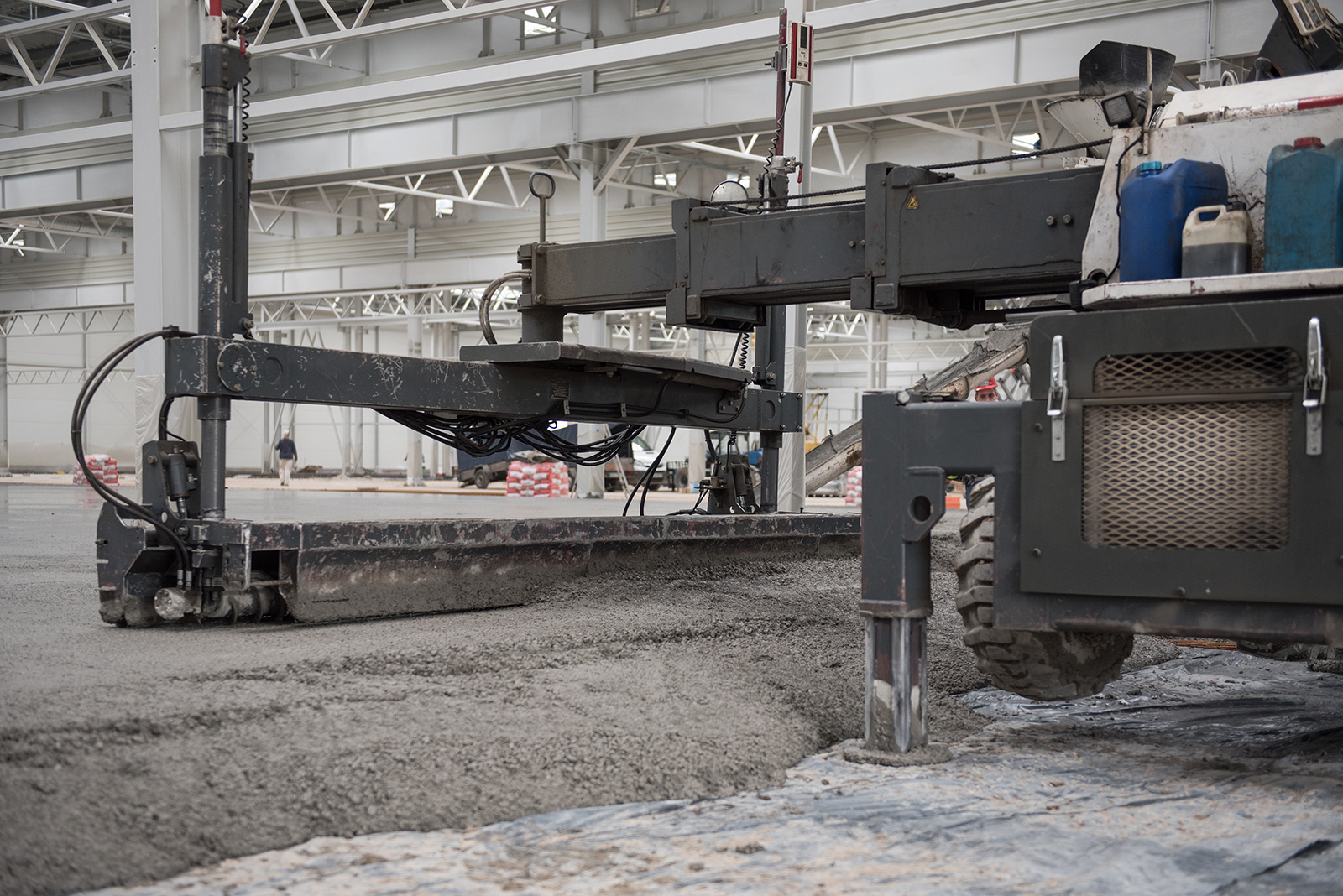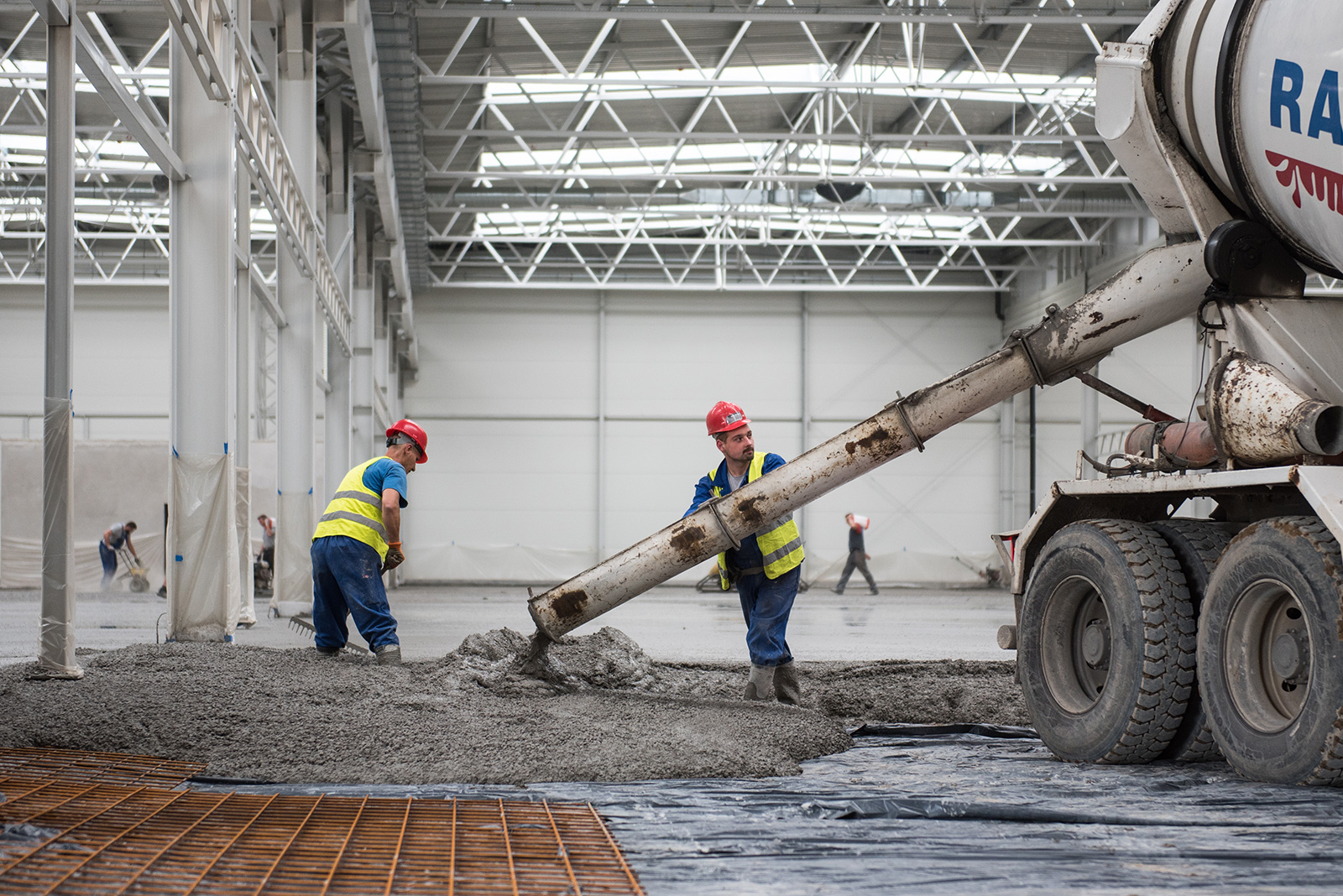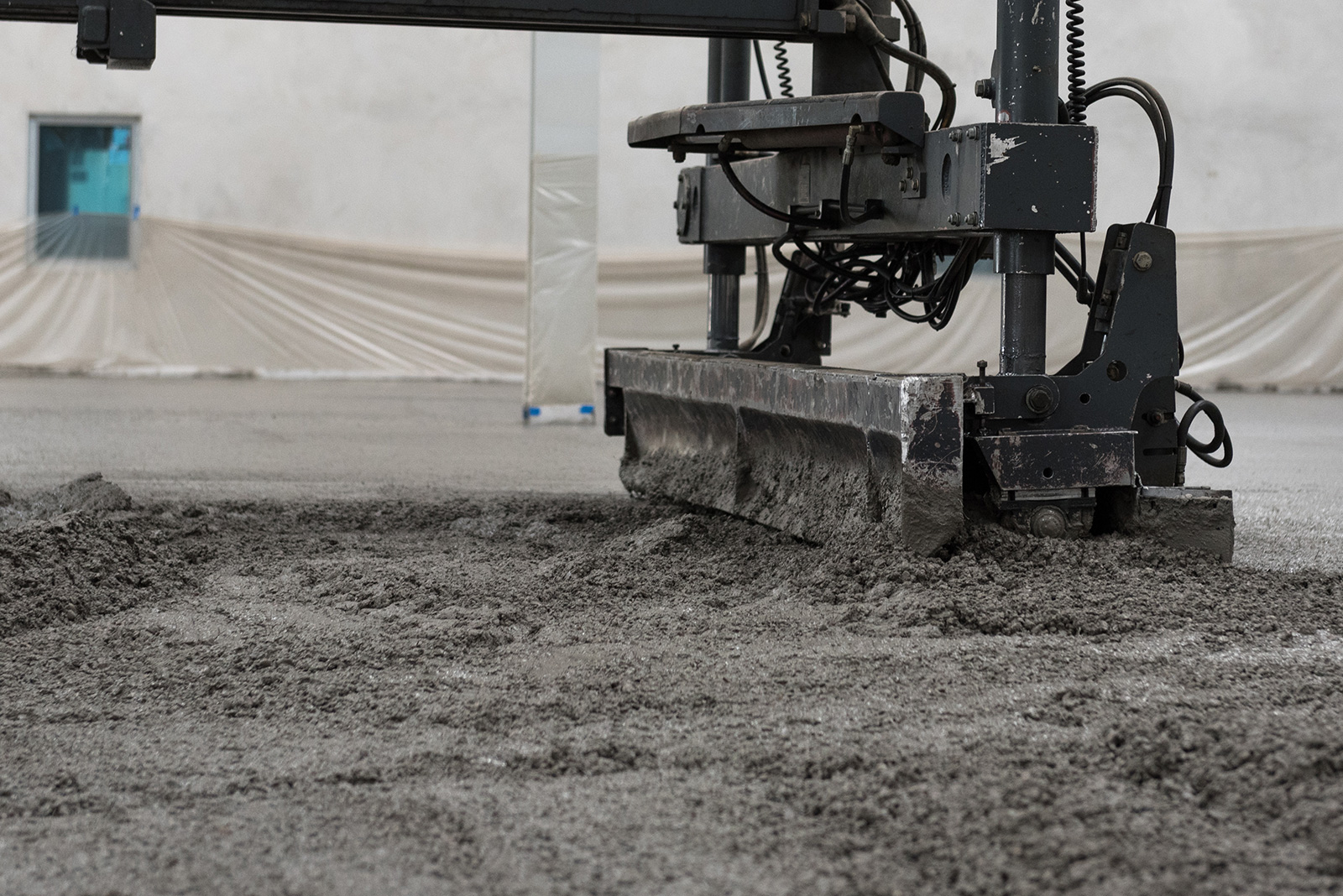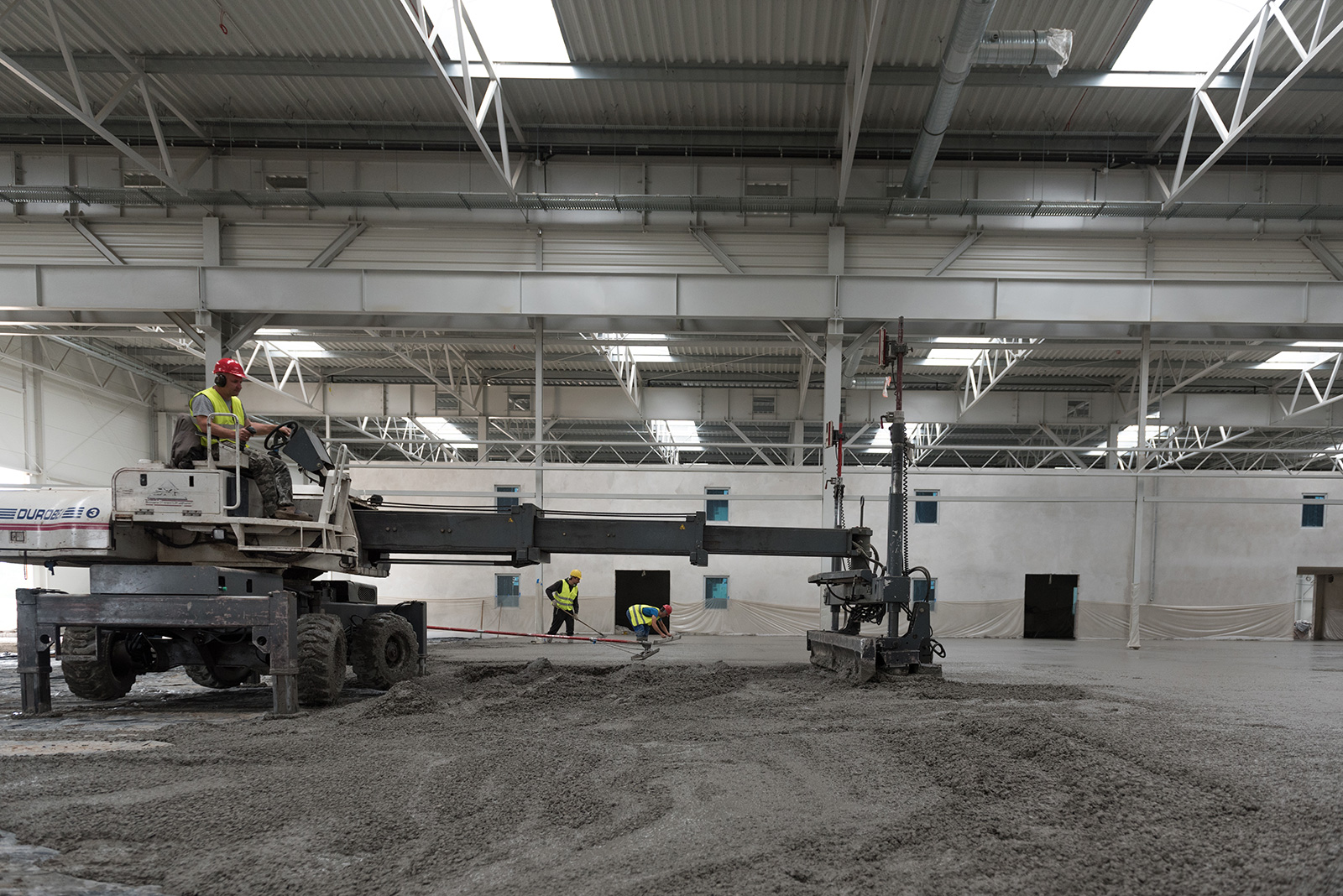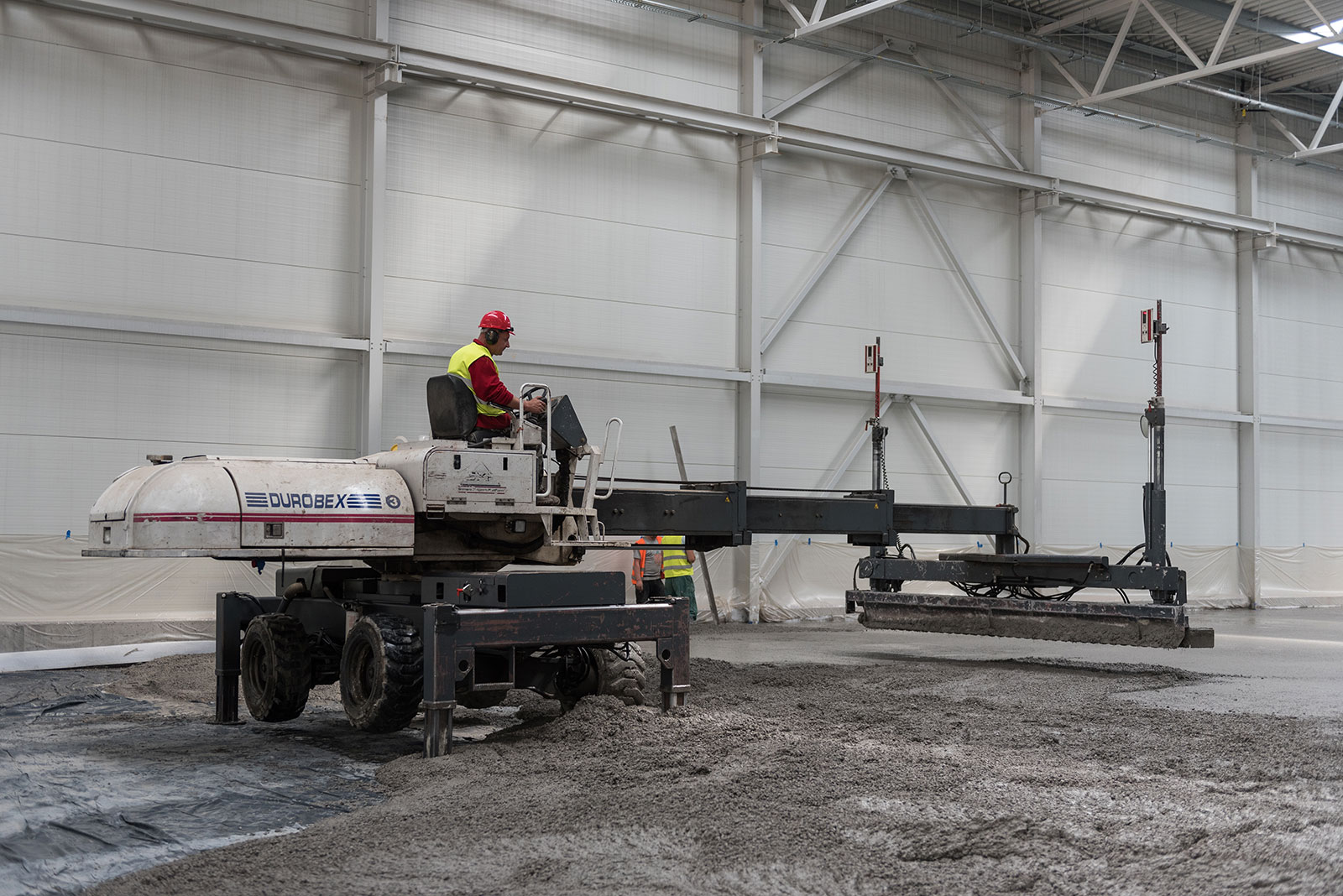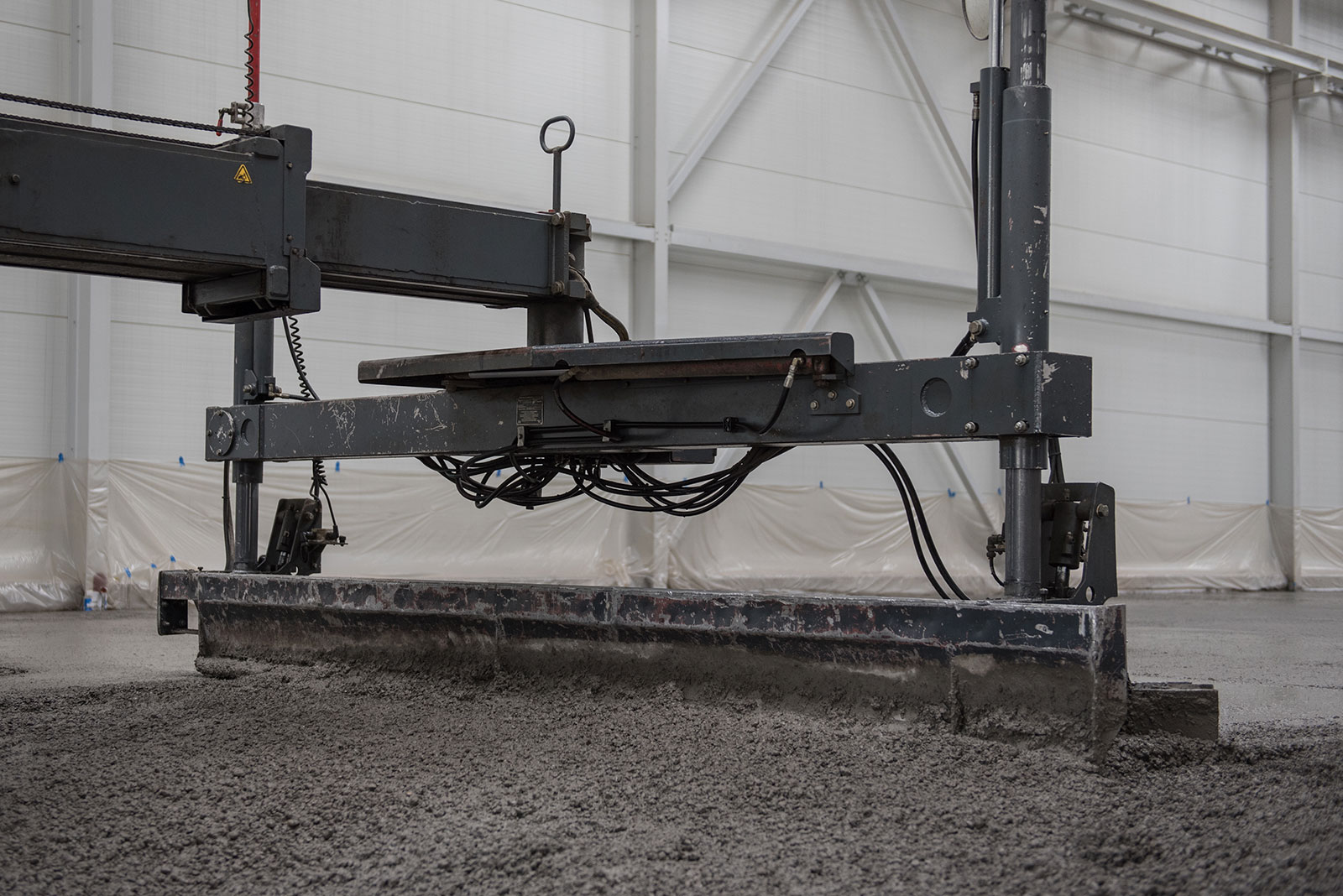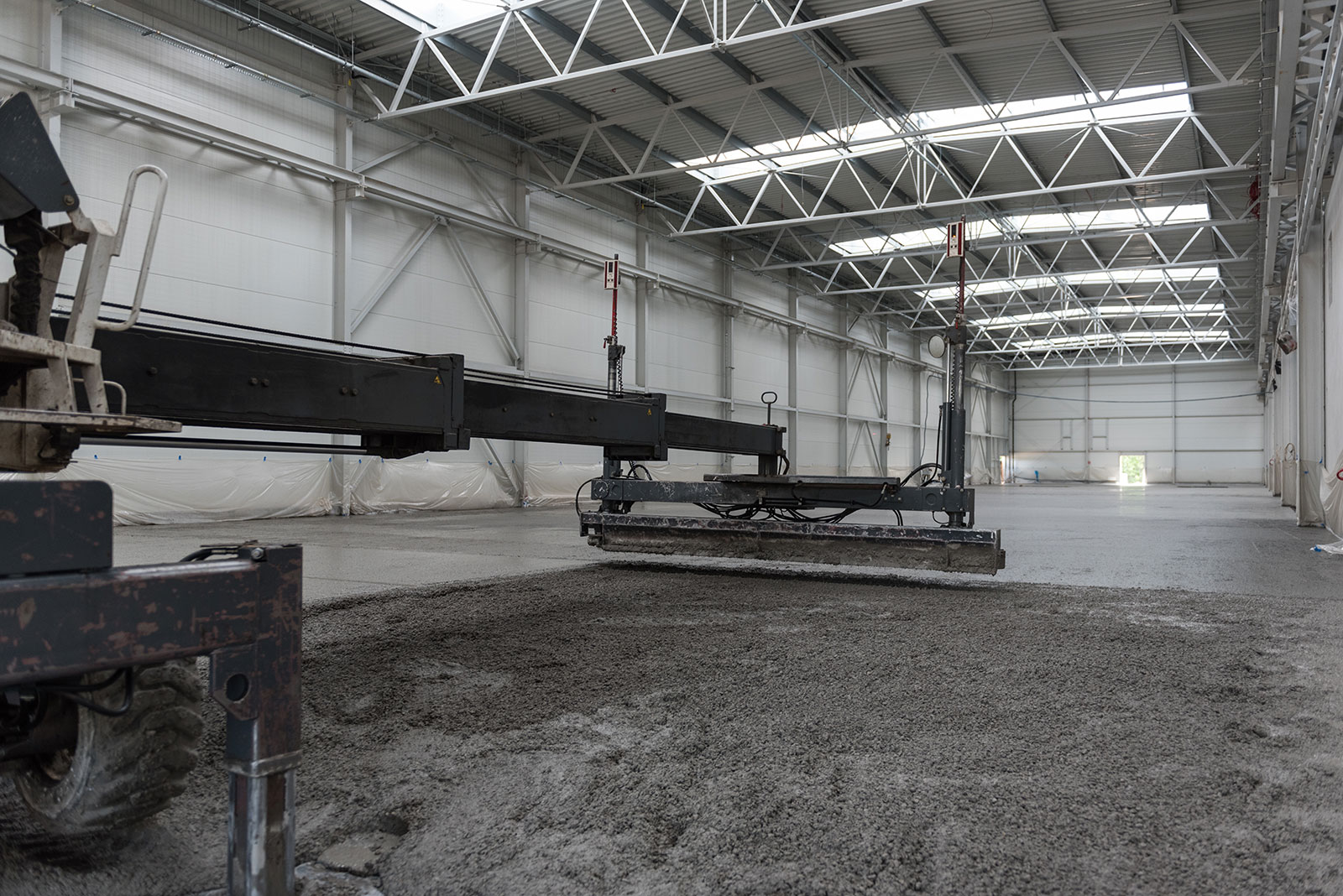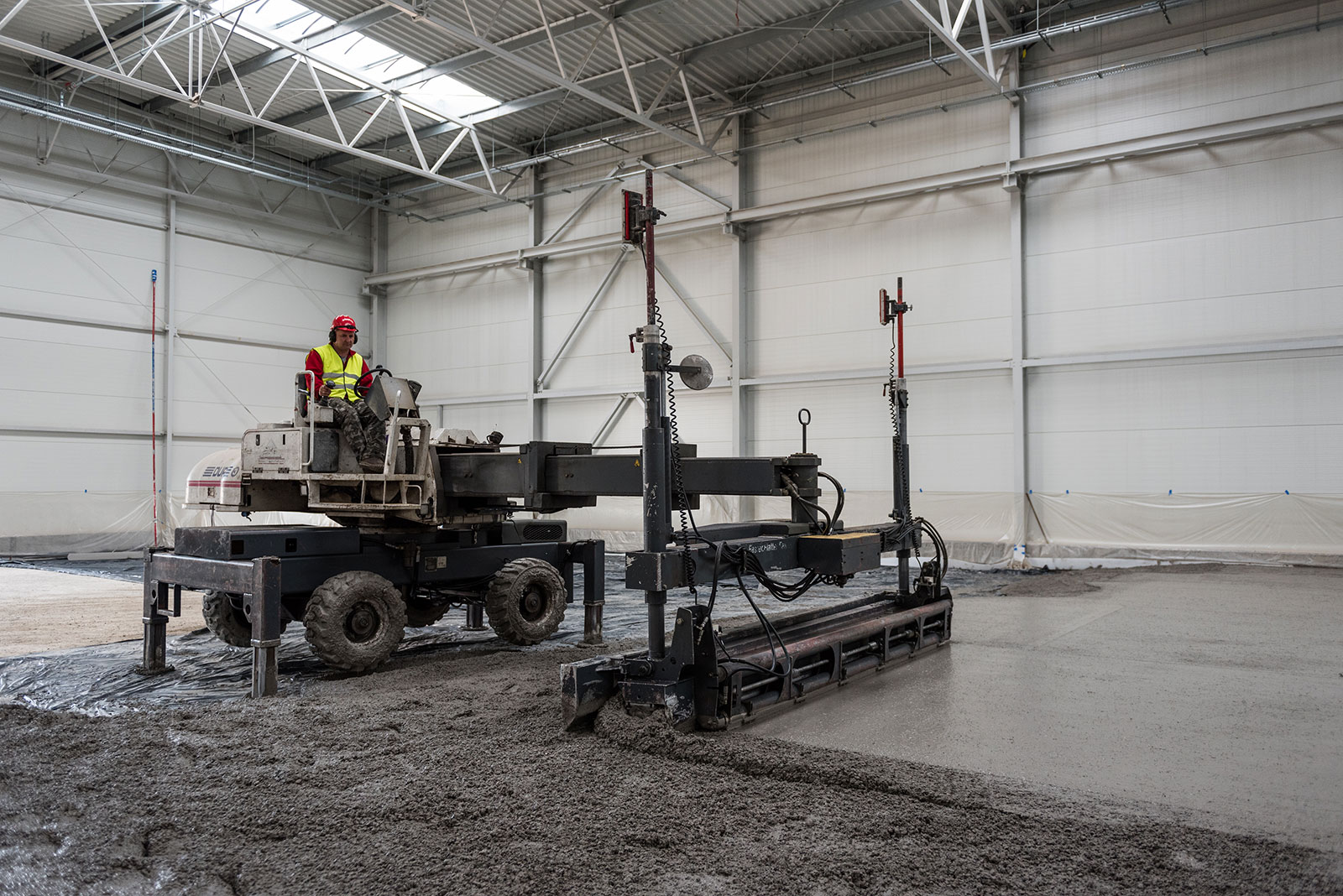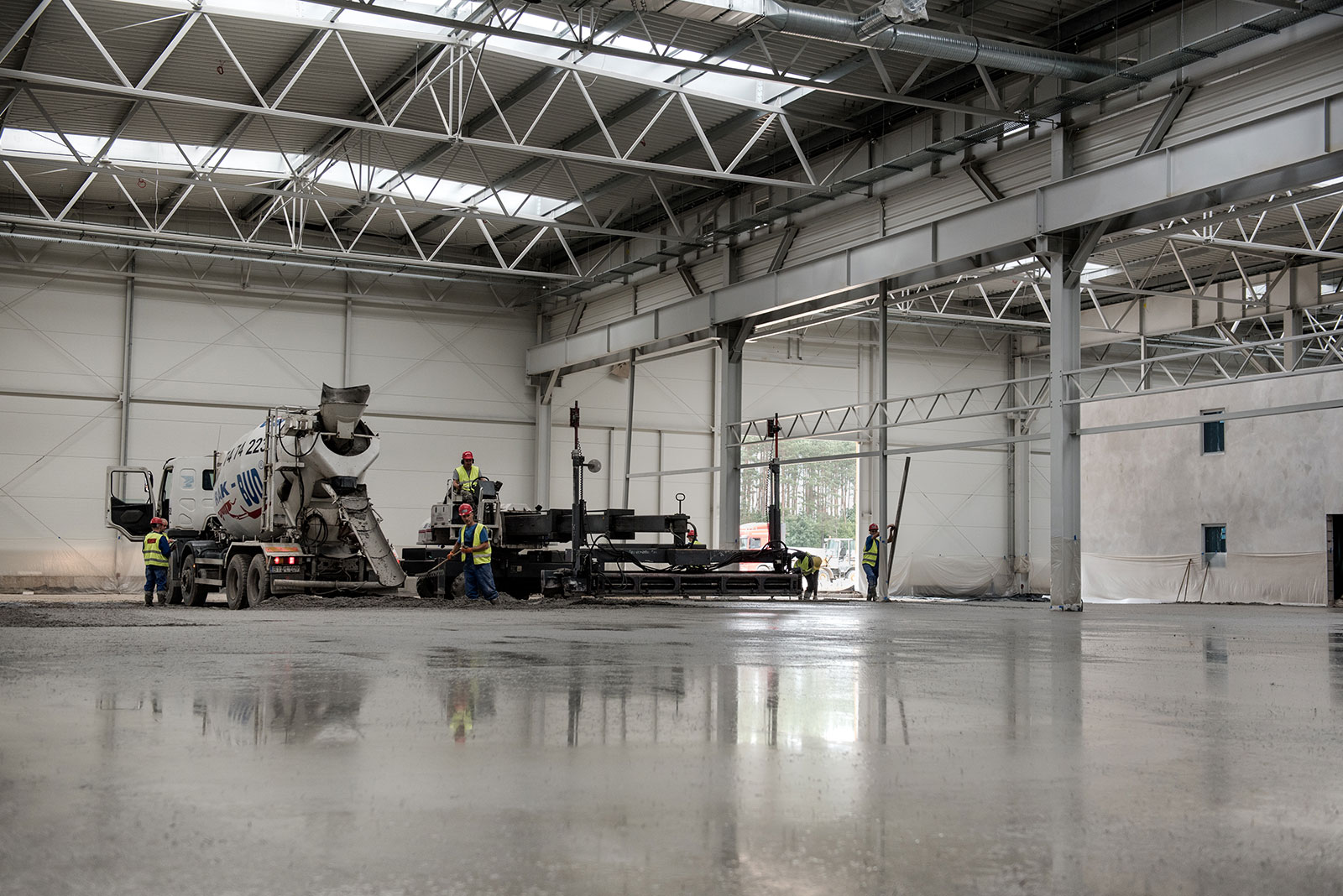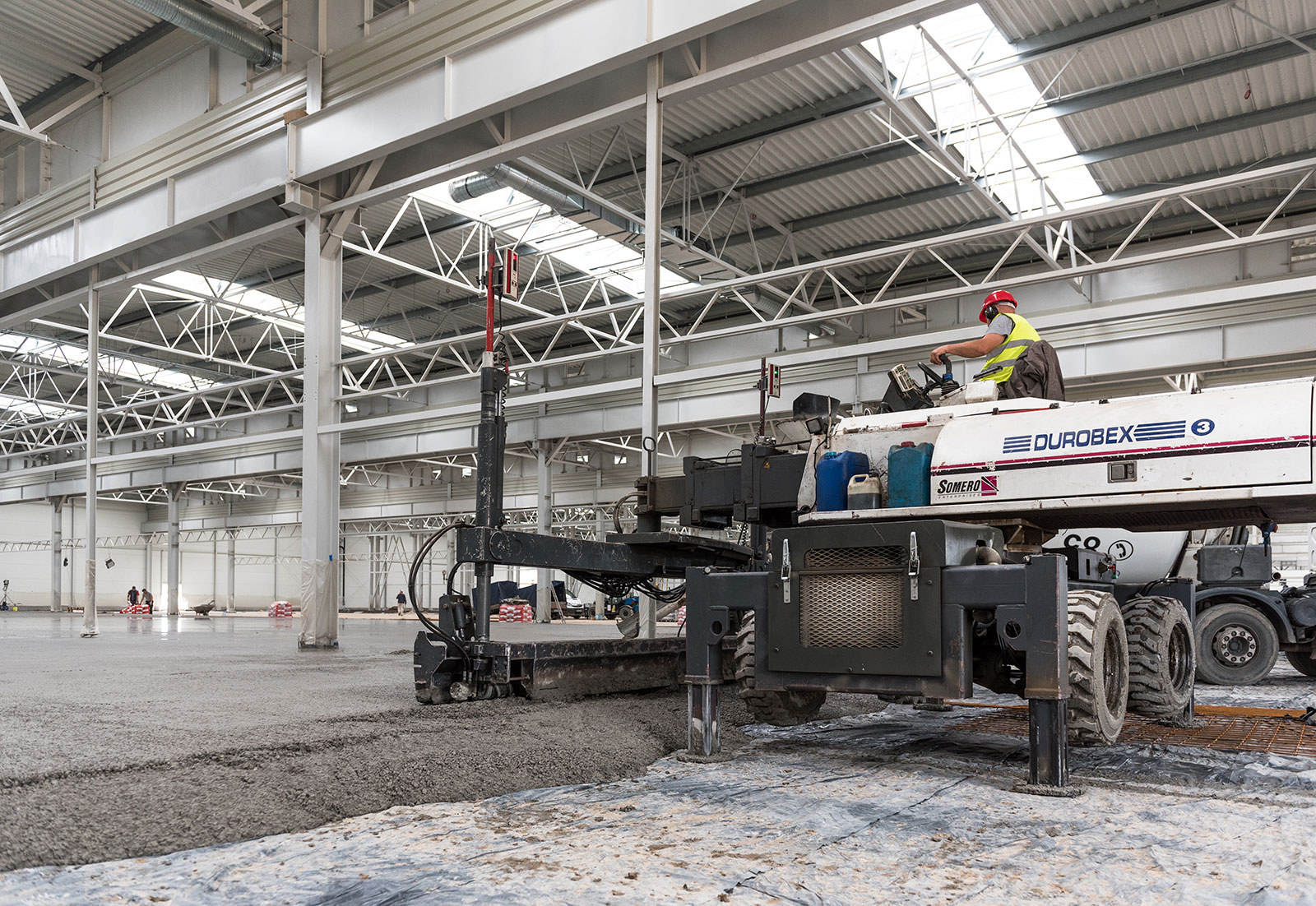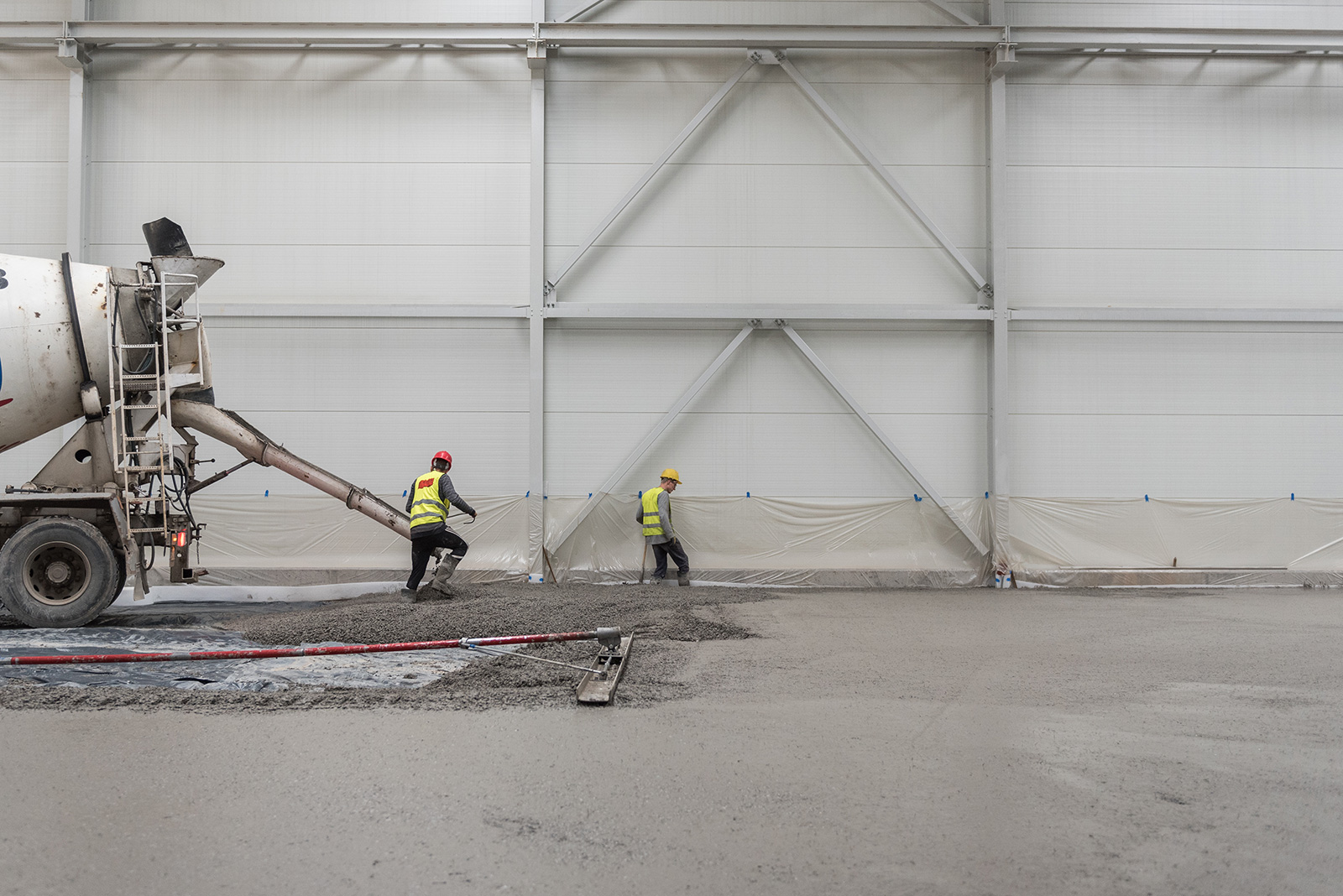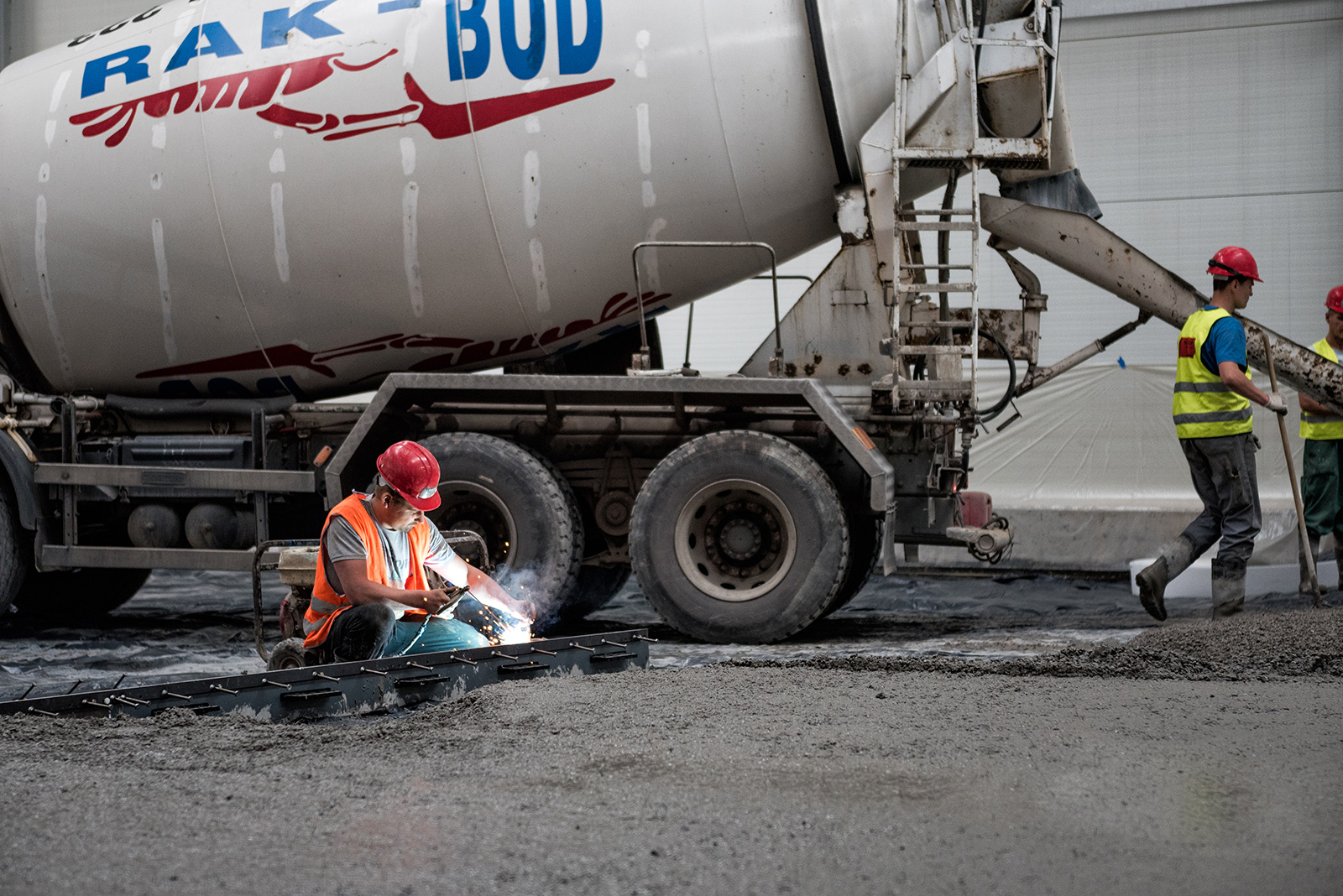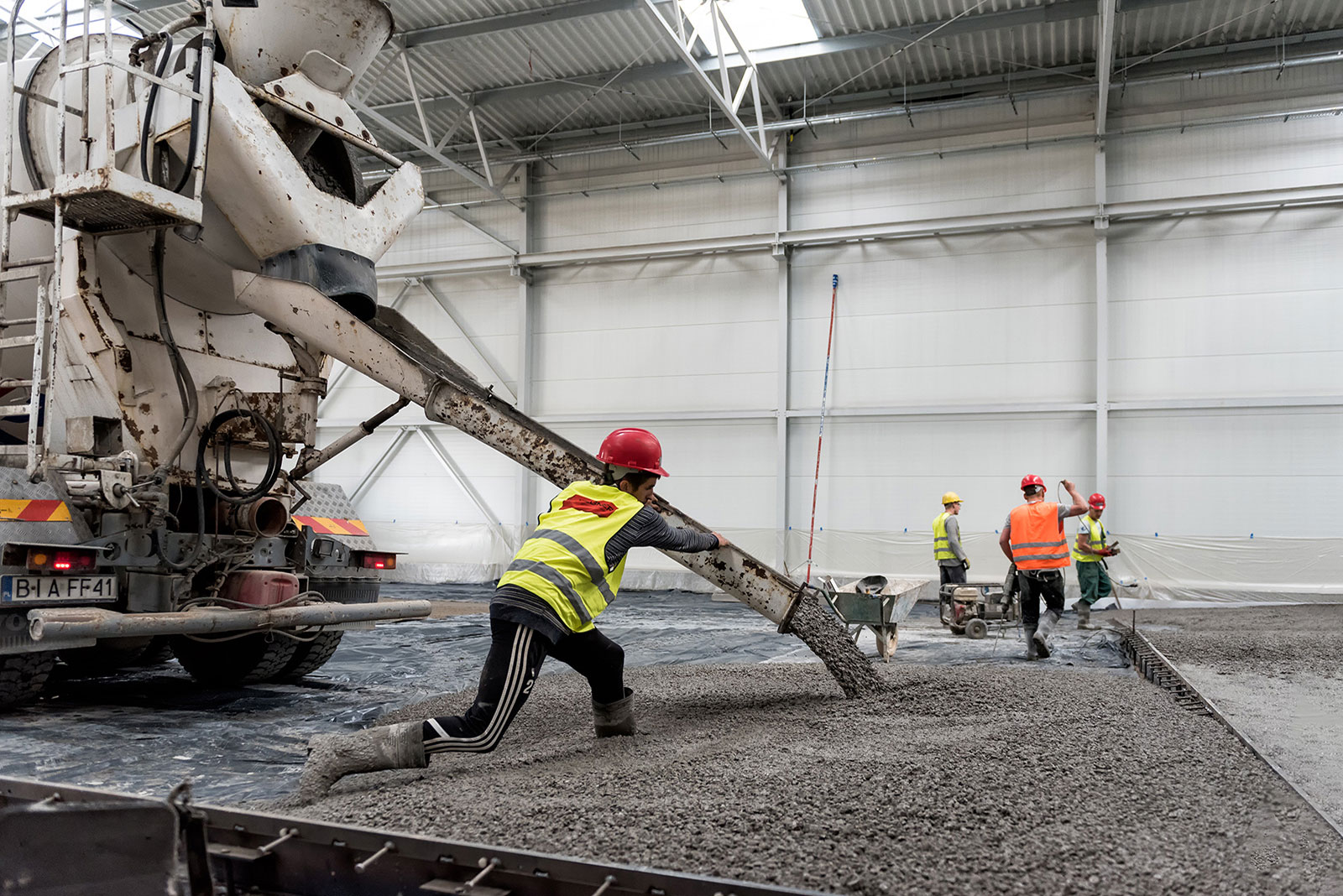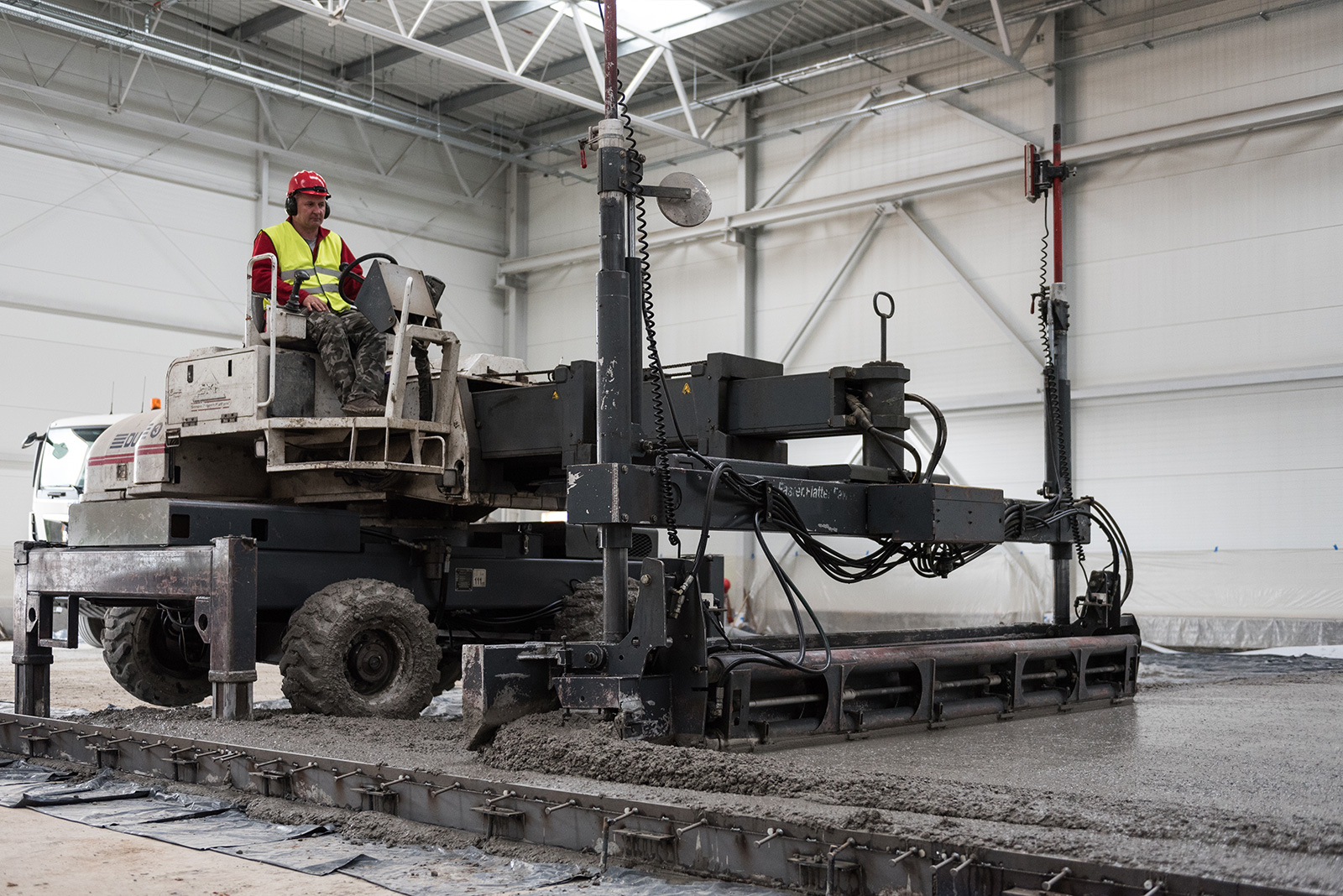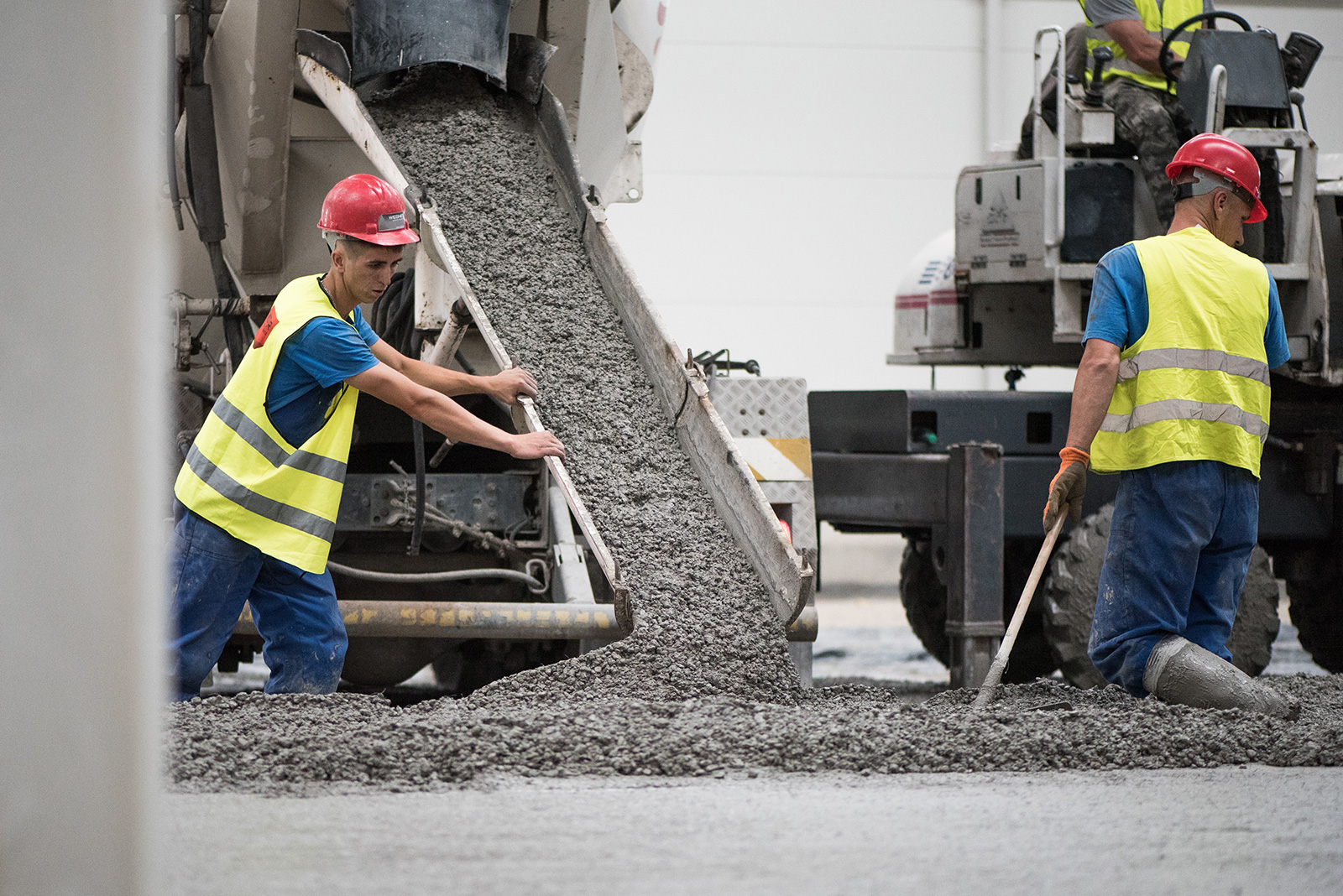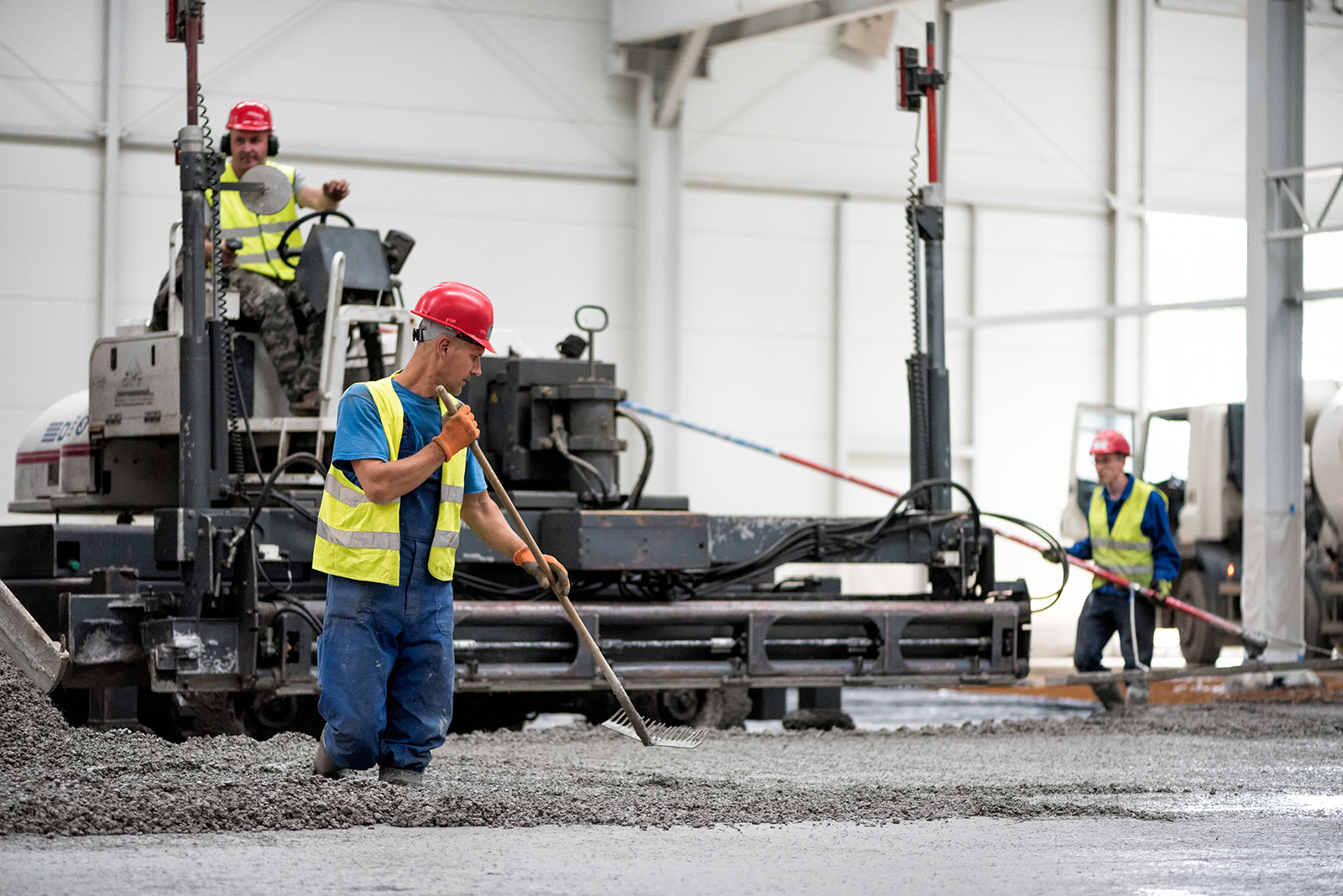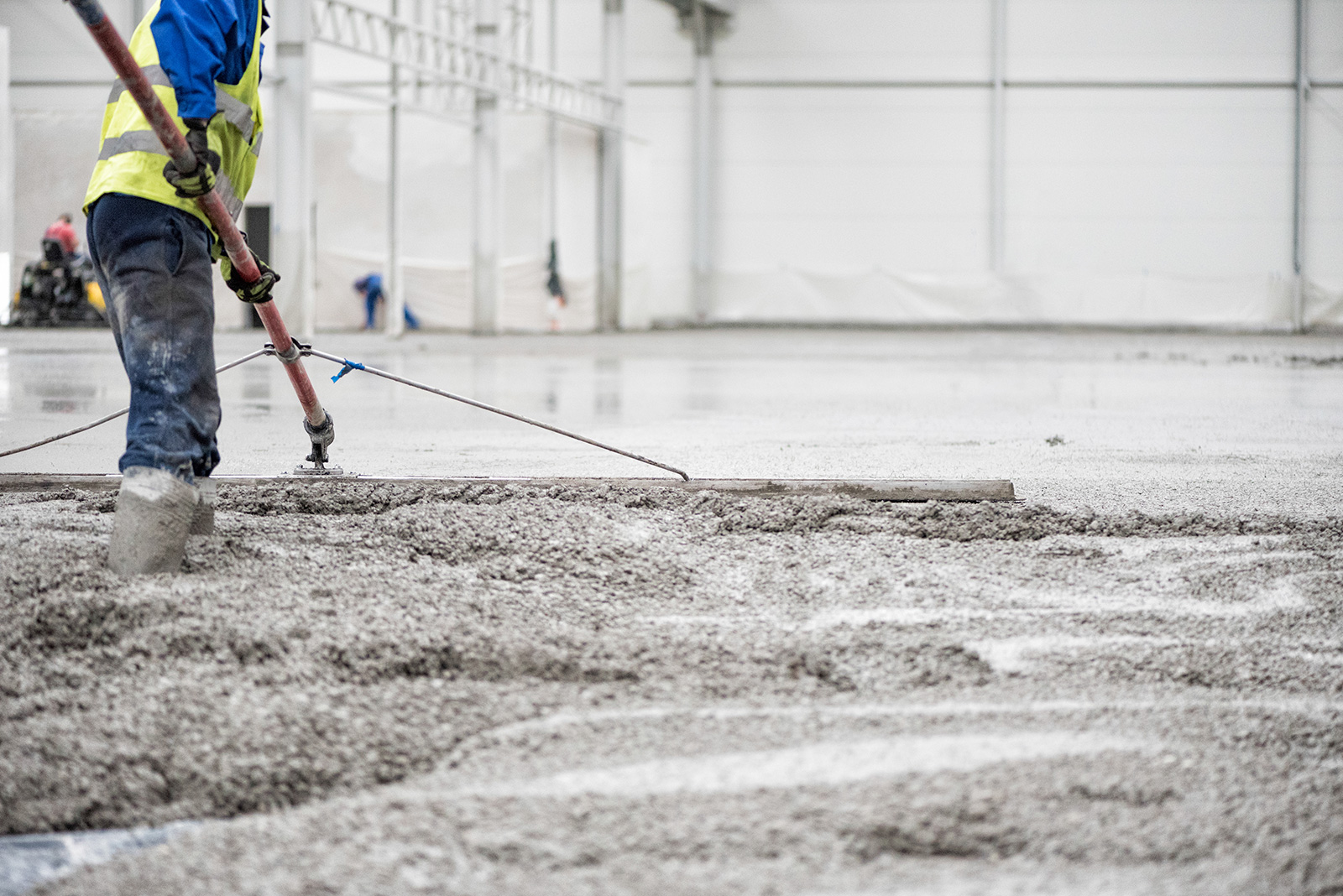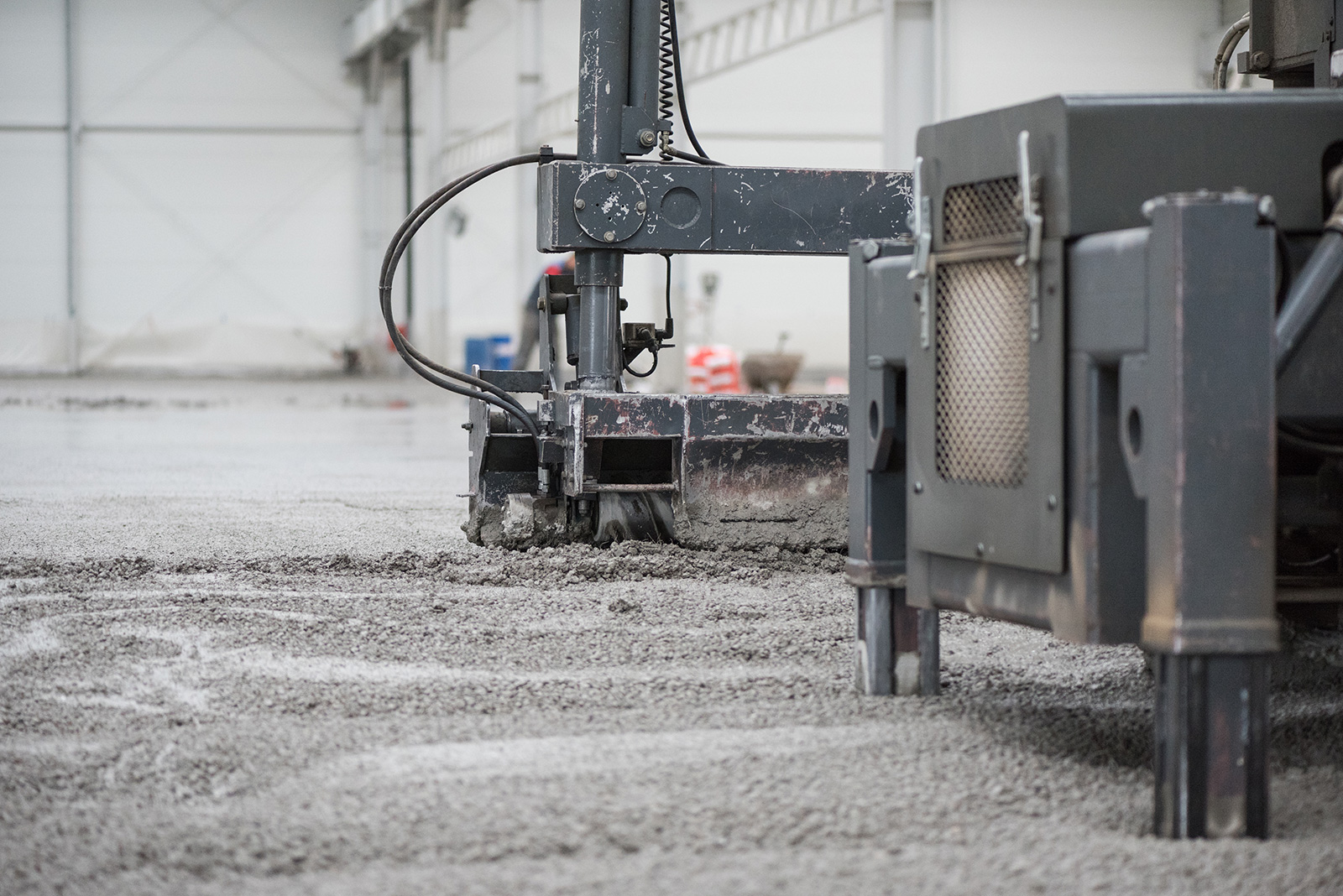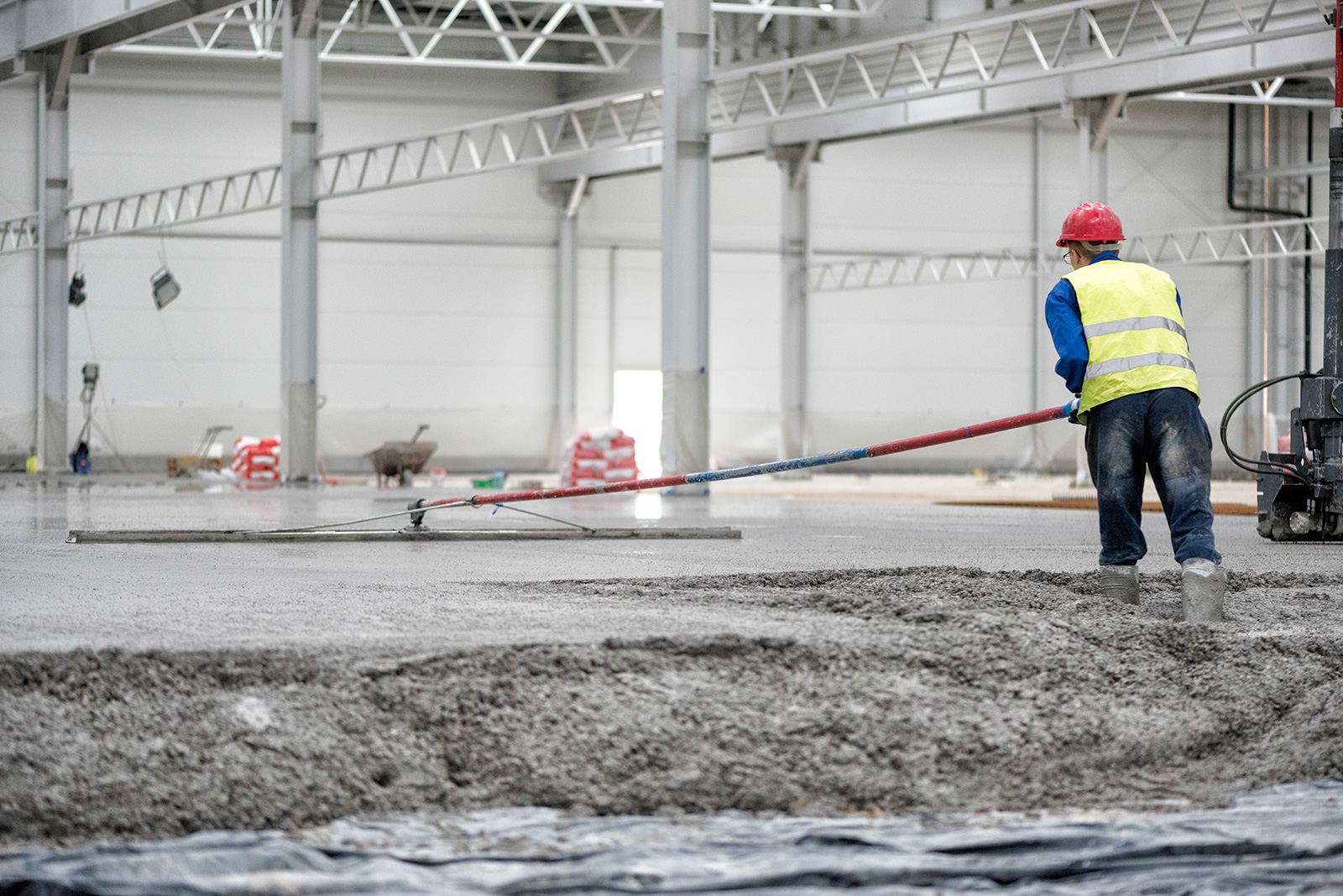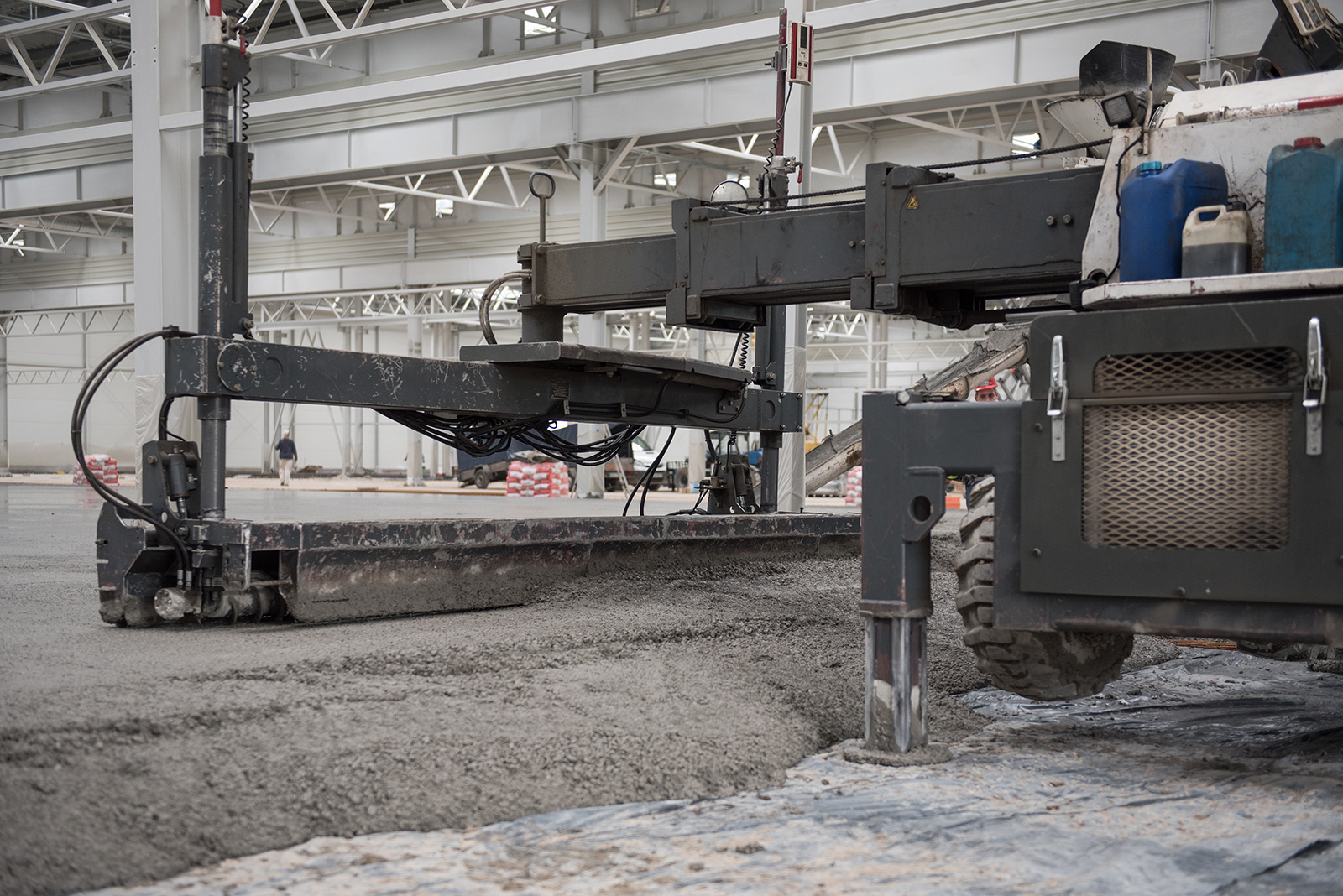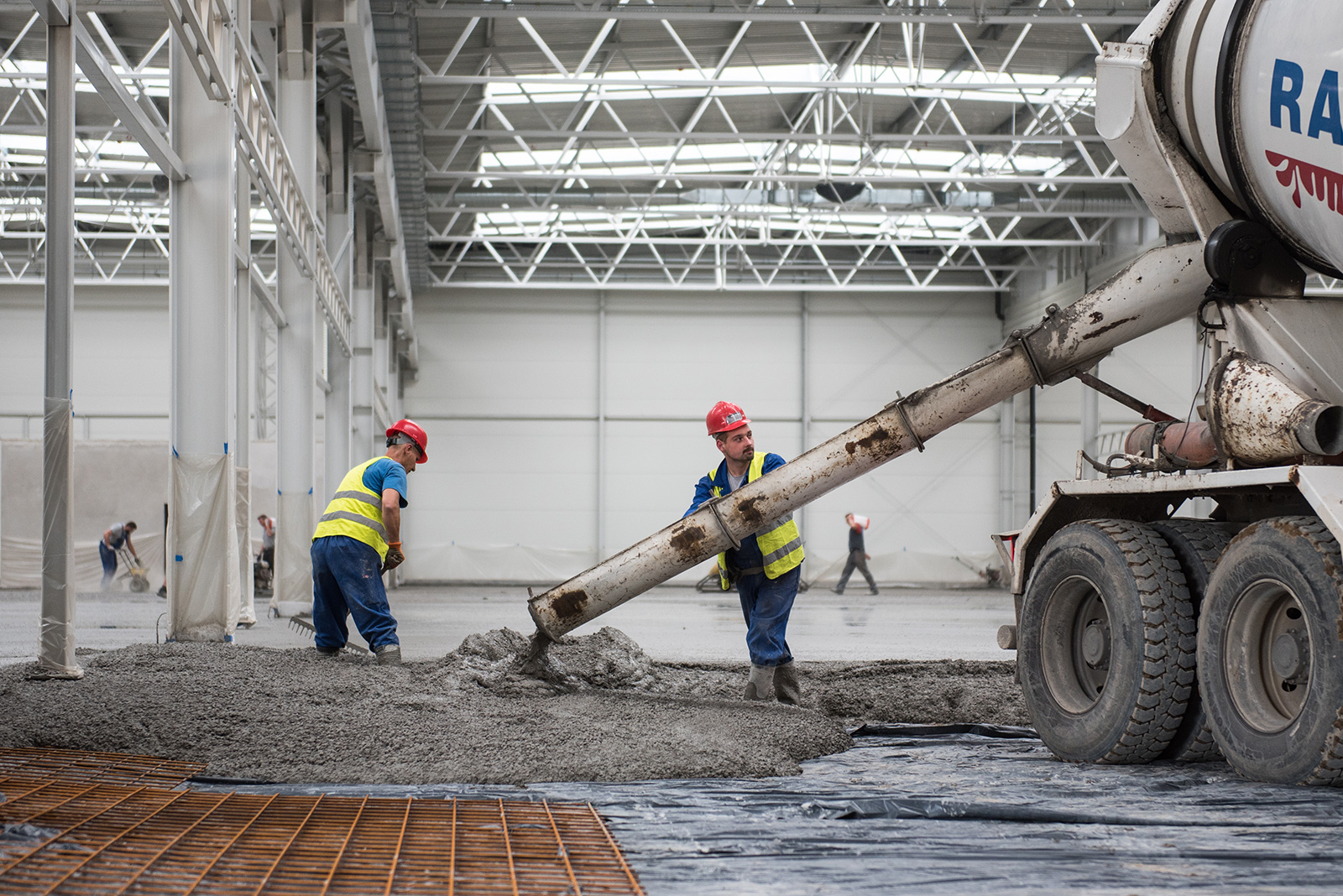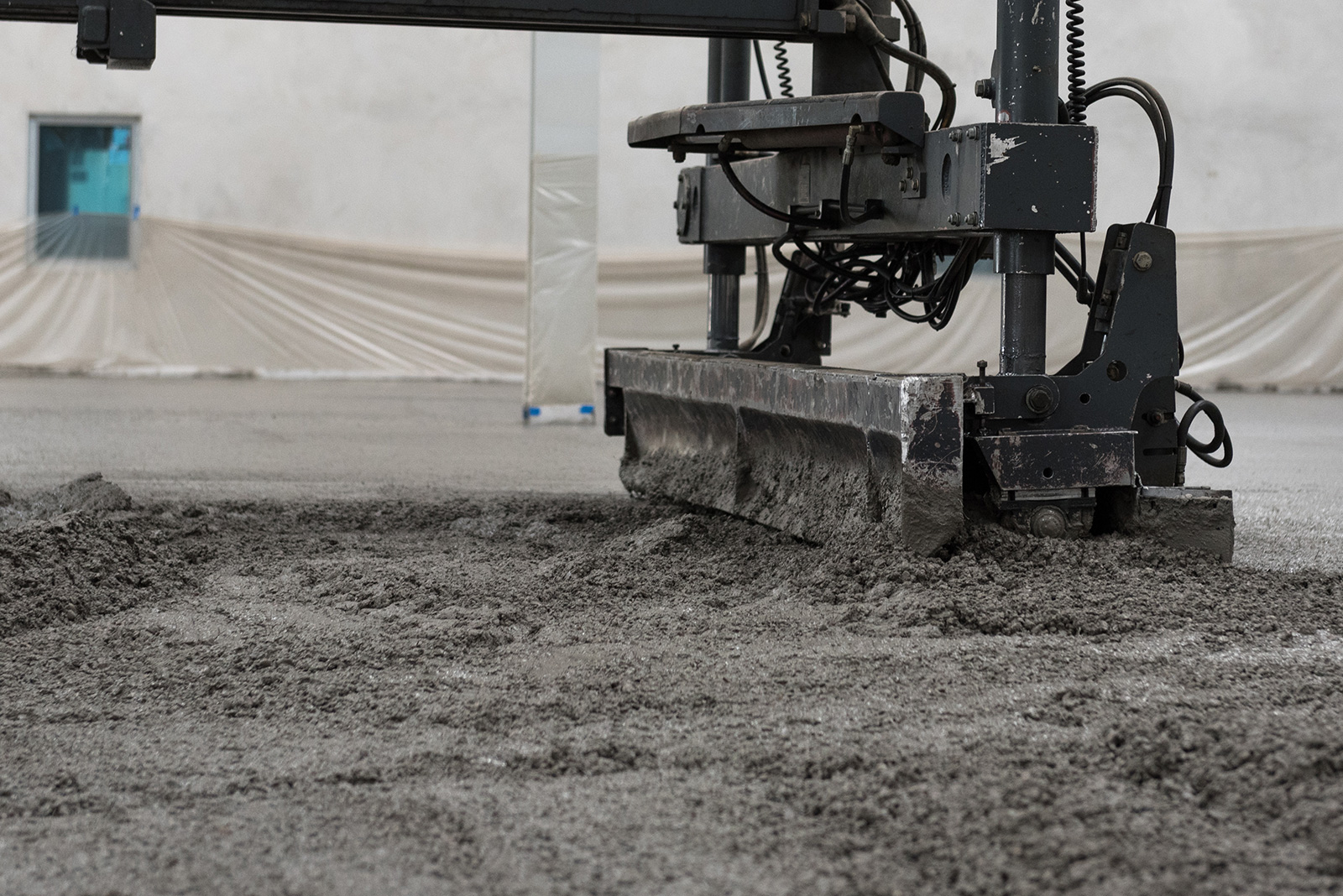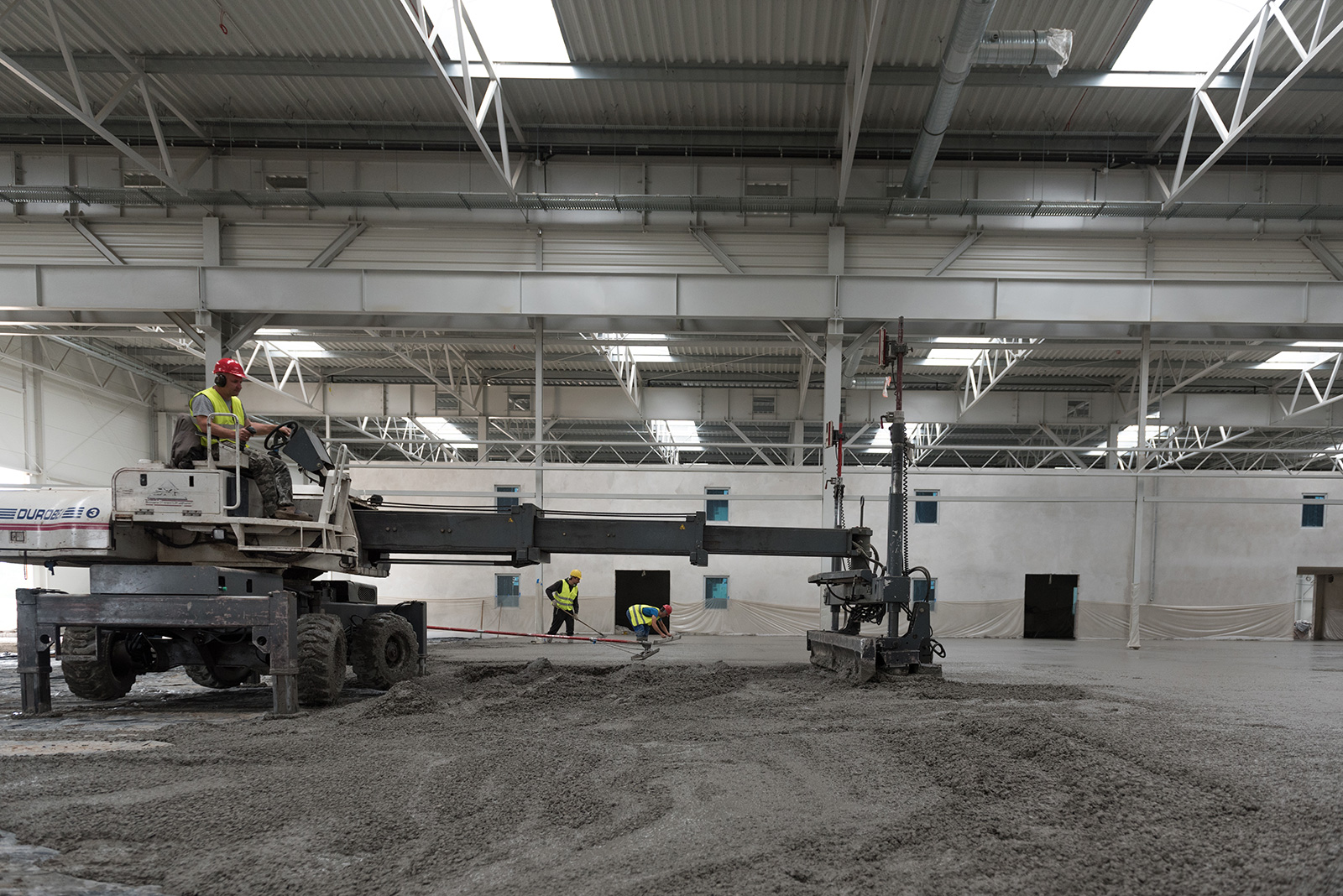 Main slab
Our floors are referred to with the term "floating floors", as they are separated from the base with one or two layers of PE sheeting to reduce the floor/ base friction. Underslab insulation of FS30 styrofoam boards can be placed if required. As the next step concrete of min. strength class C 20/25 is poured on the top of the installed underlying layers. Fibre reinforcement is used in most cases. Fresh concrete is screeded and vibrated with SXP laser-guided concrete screed.
03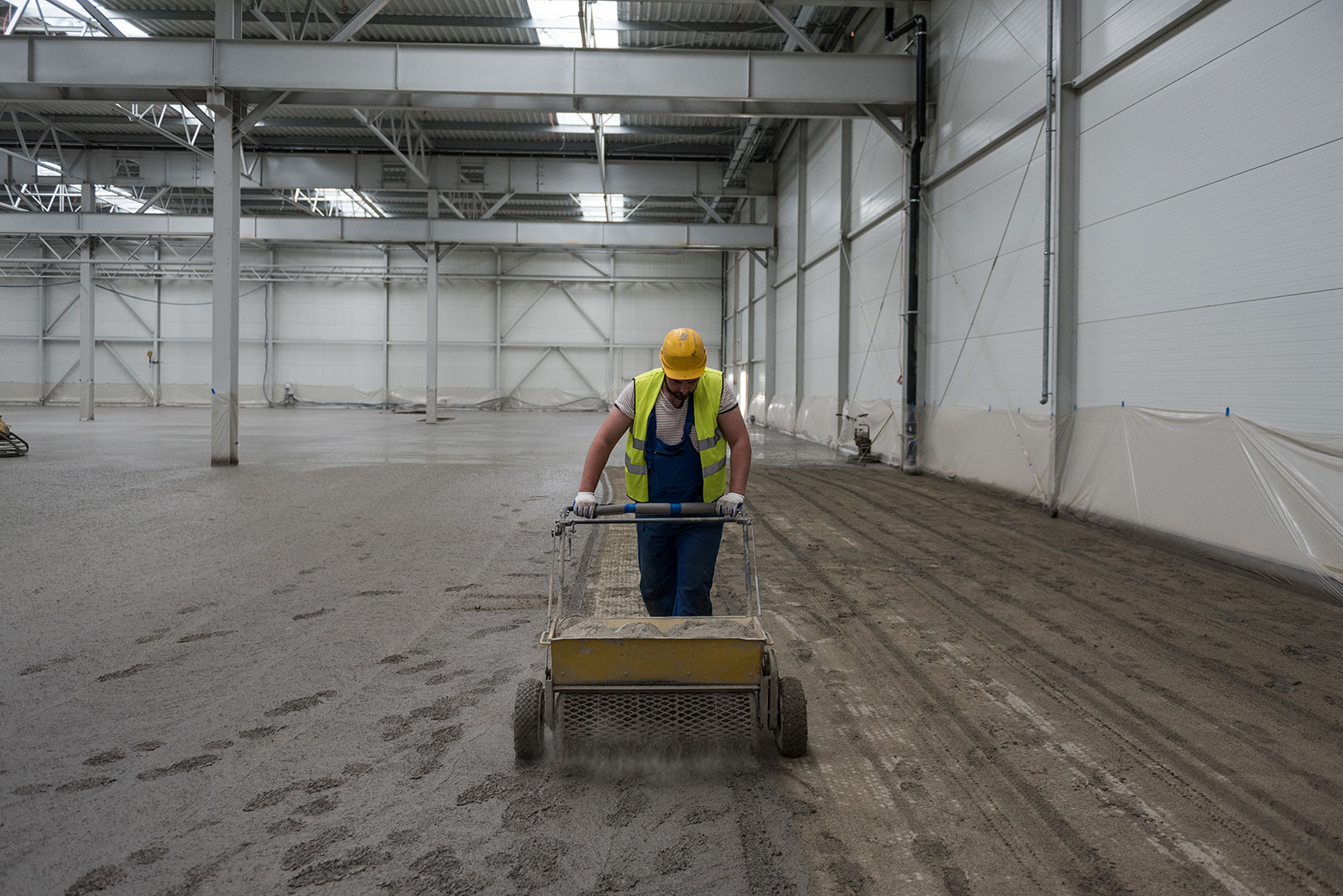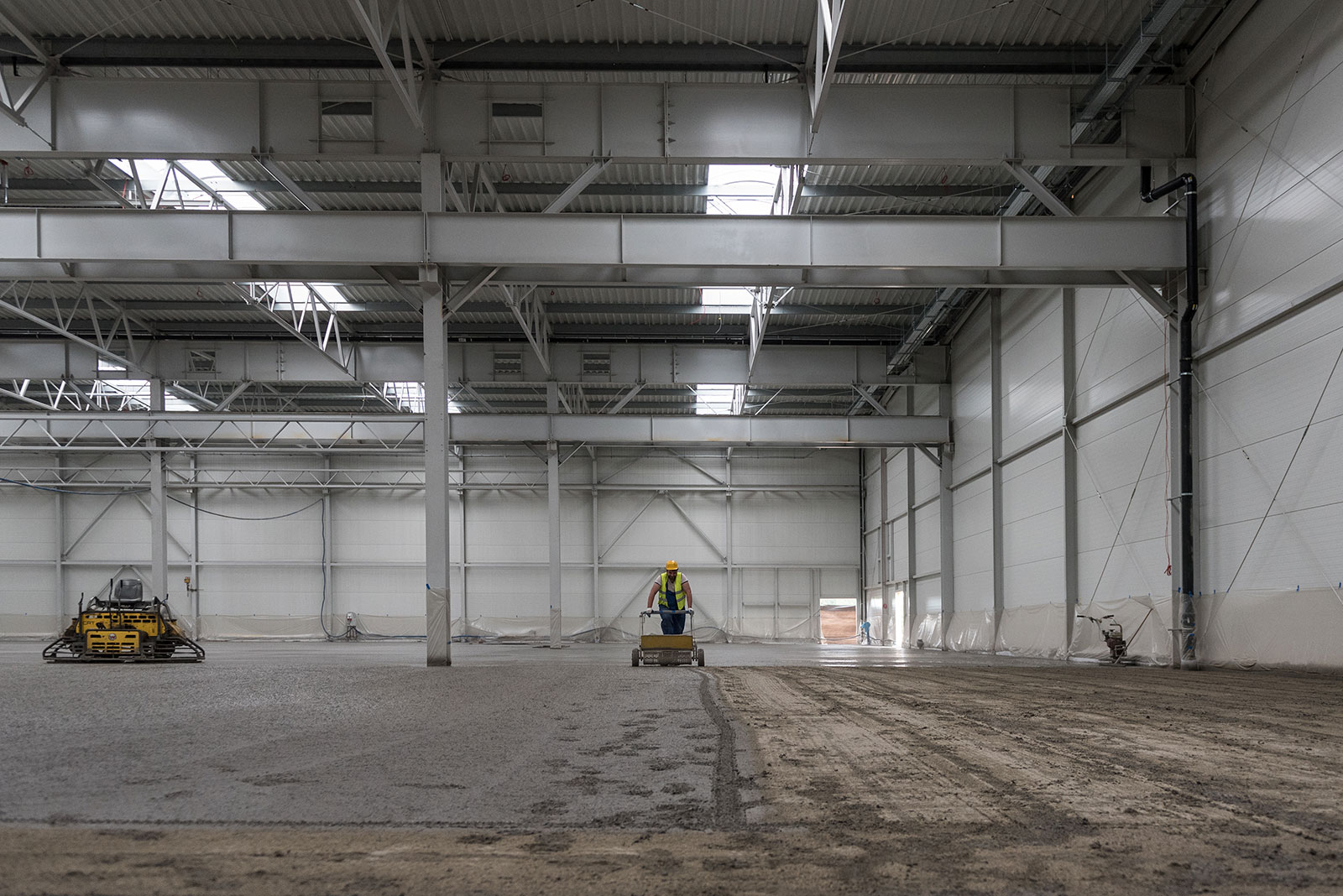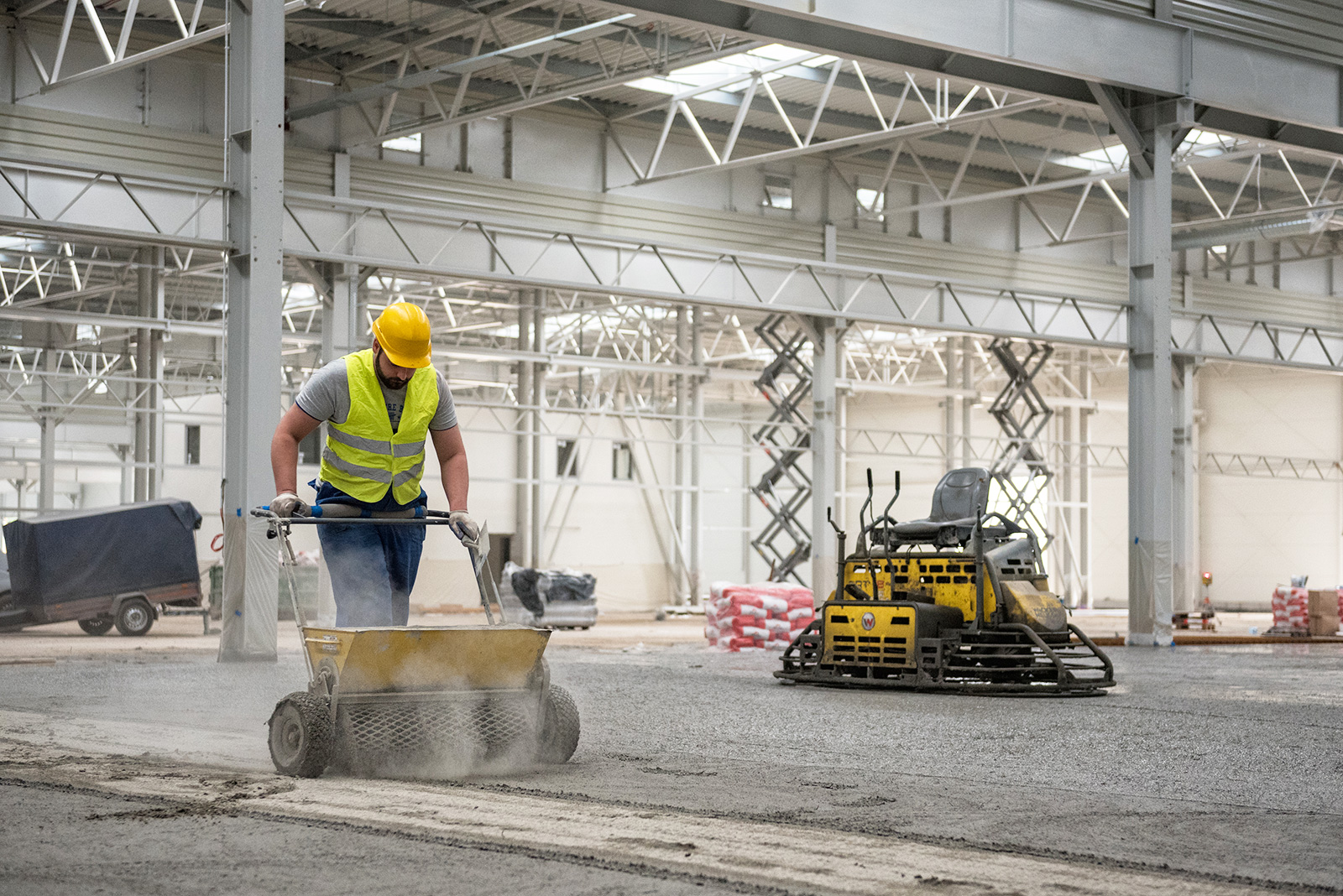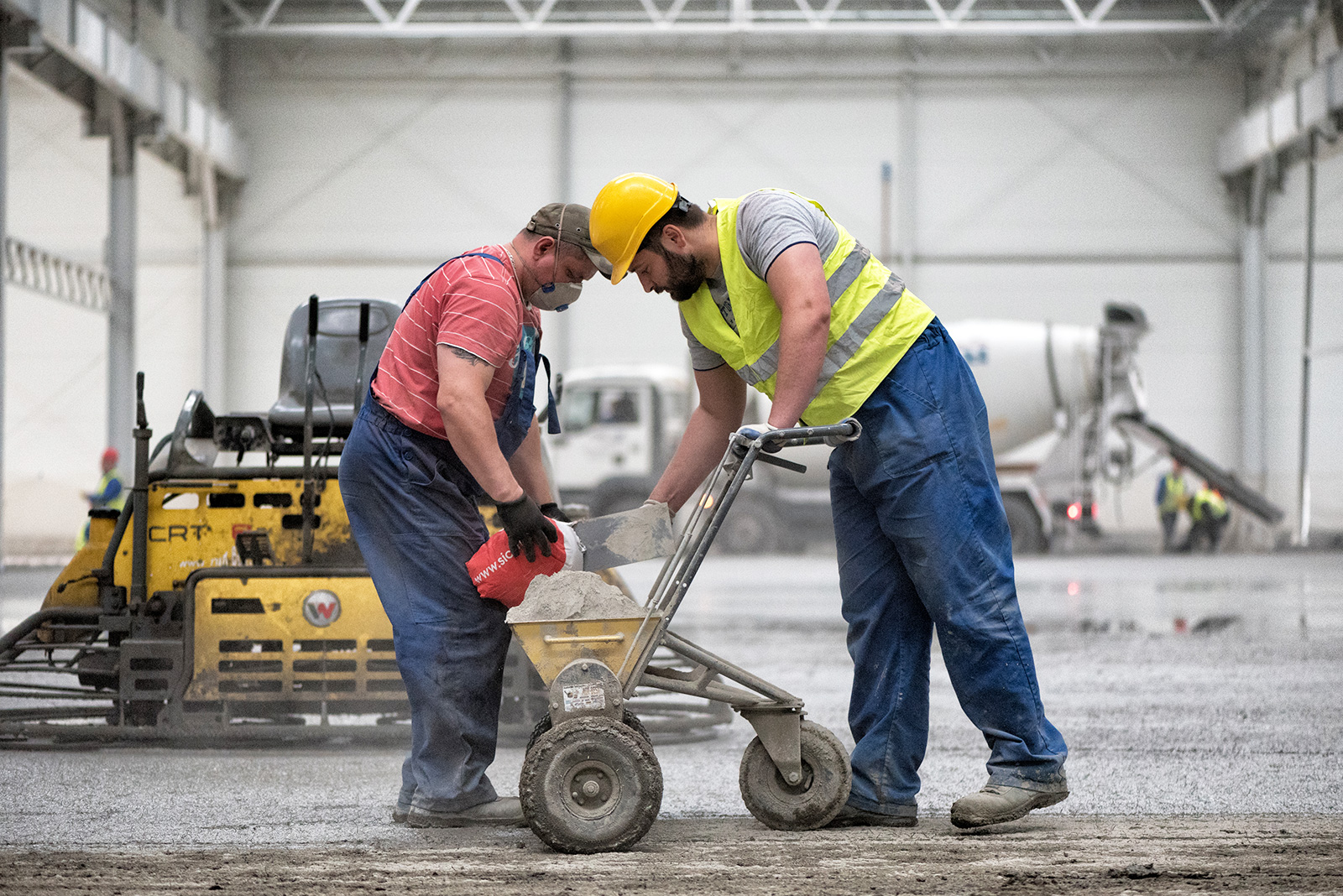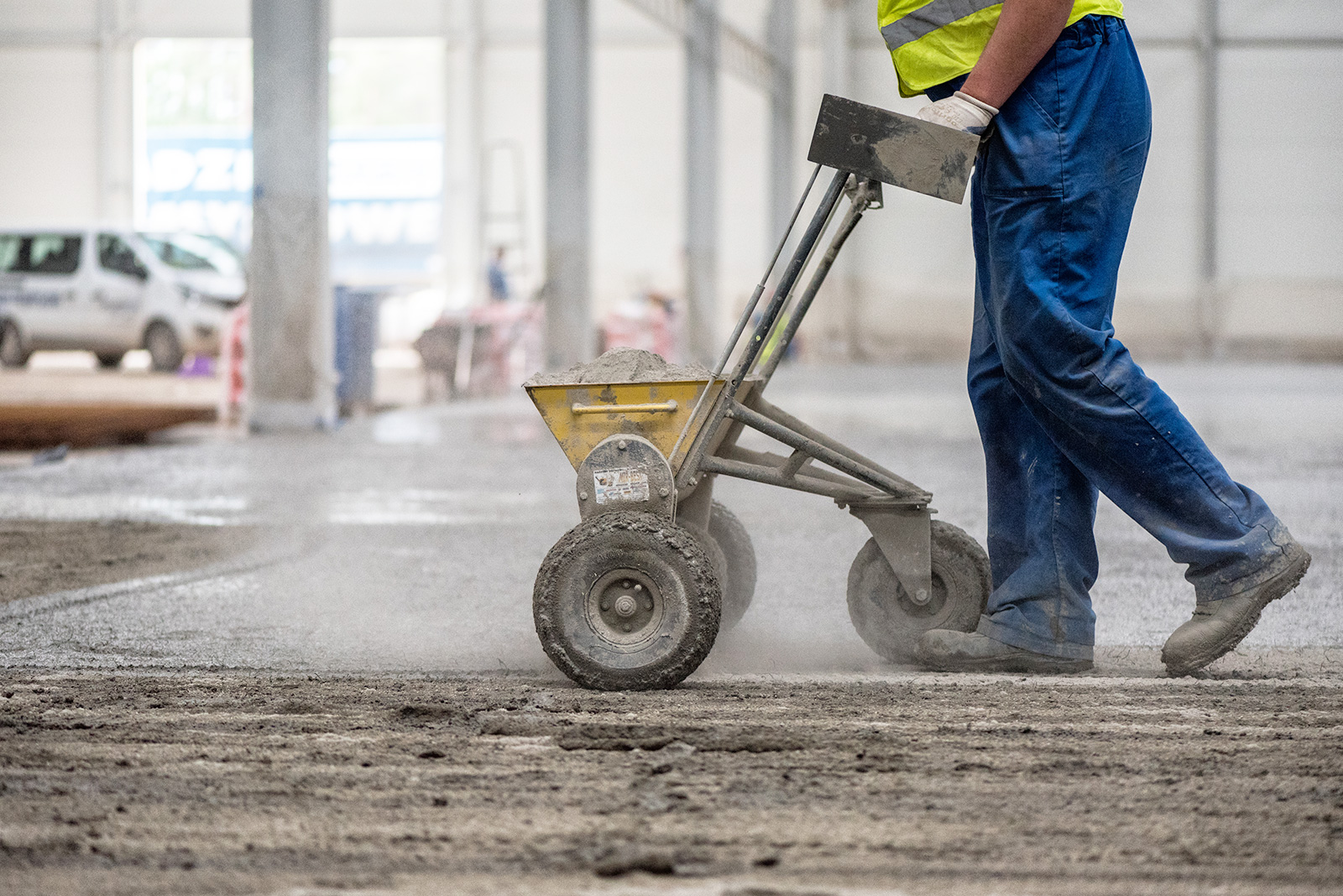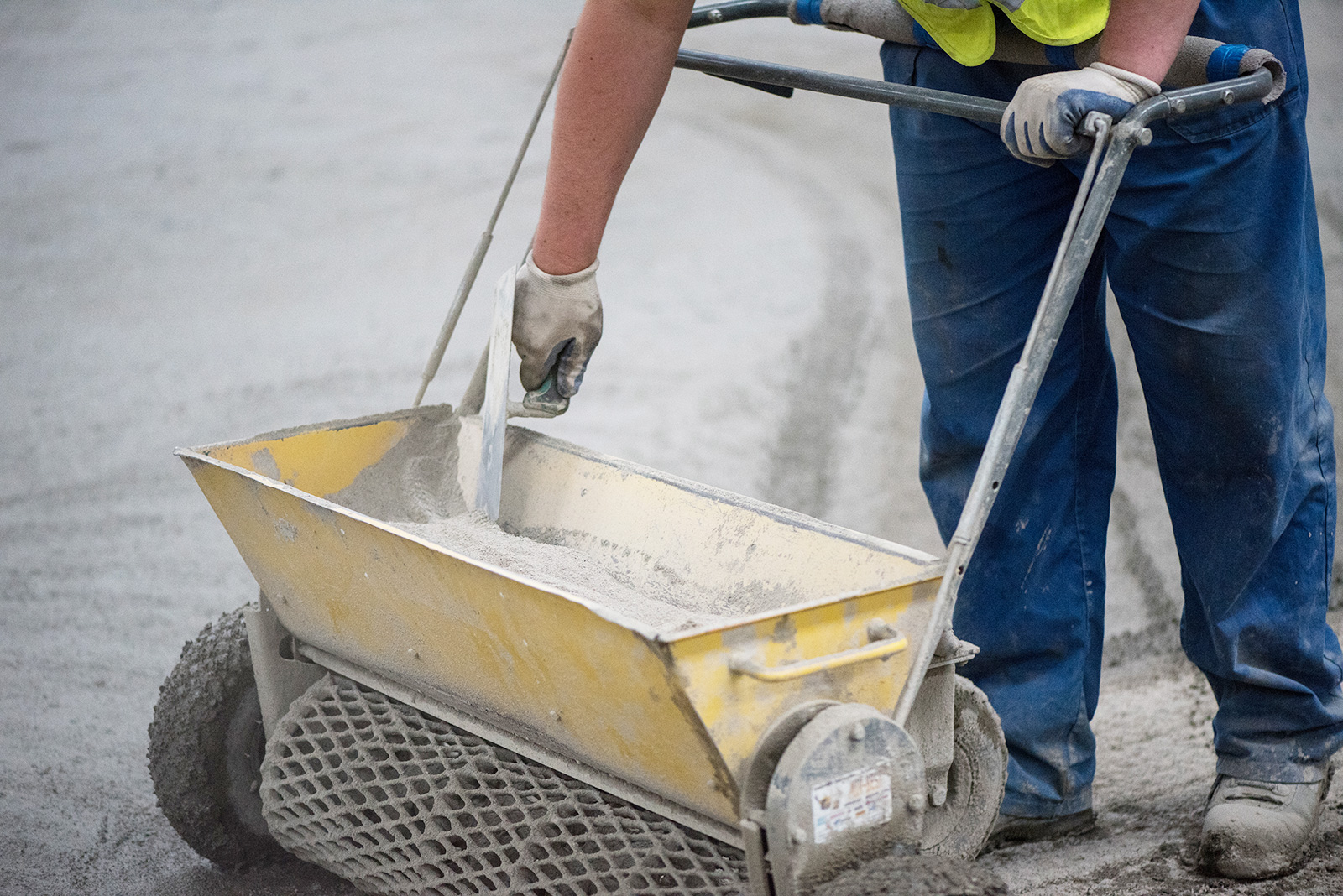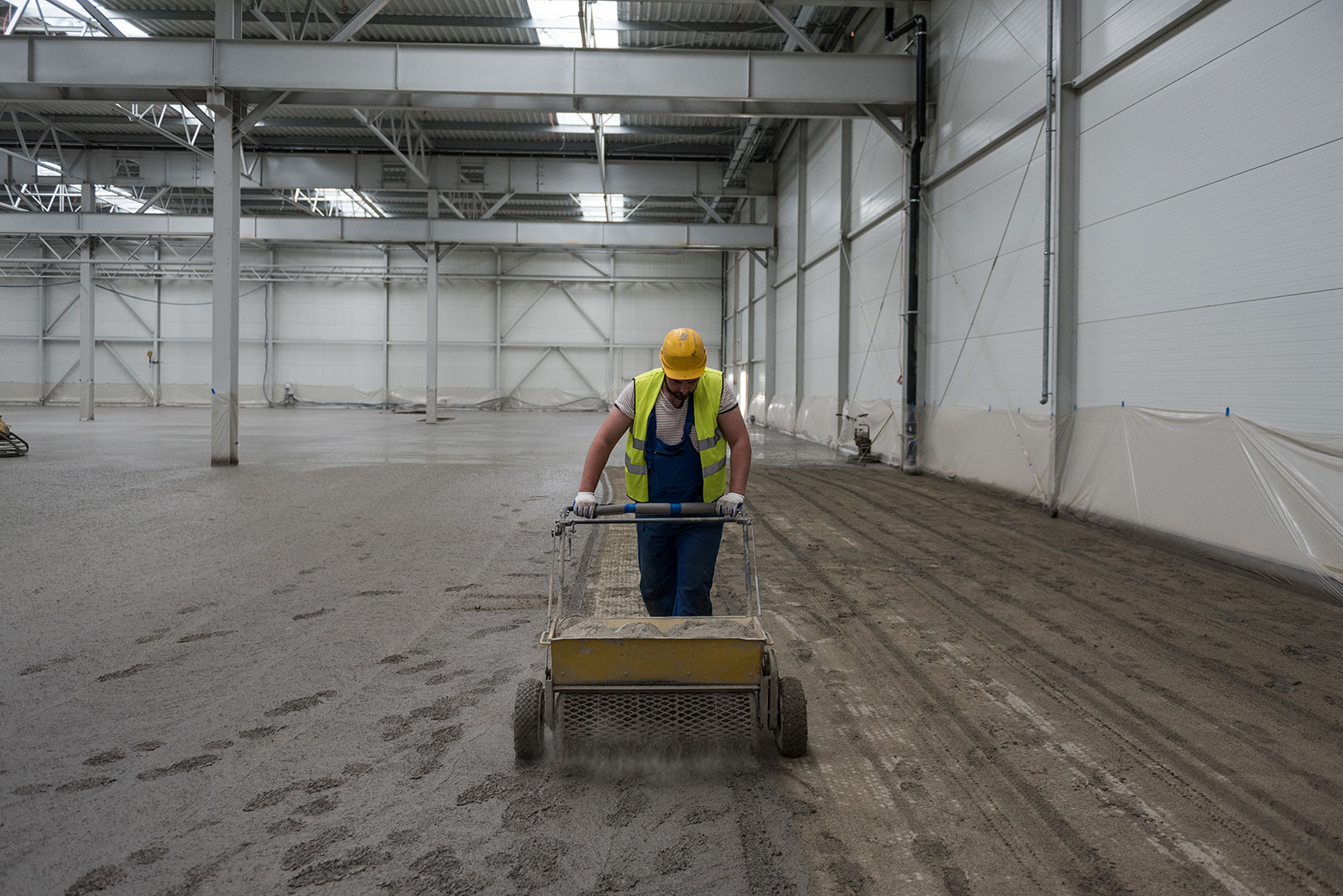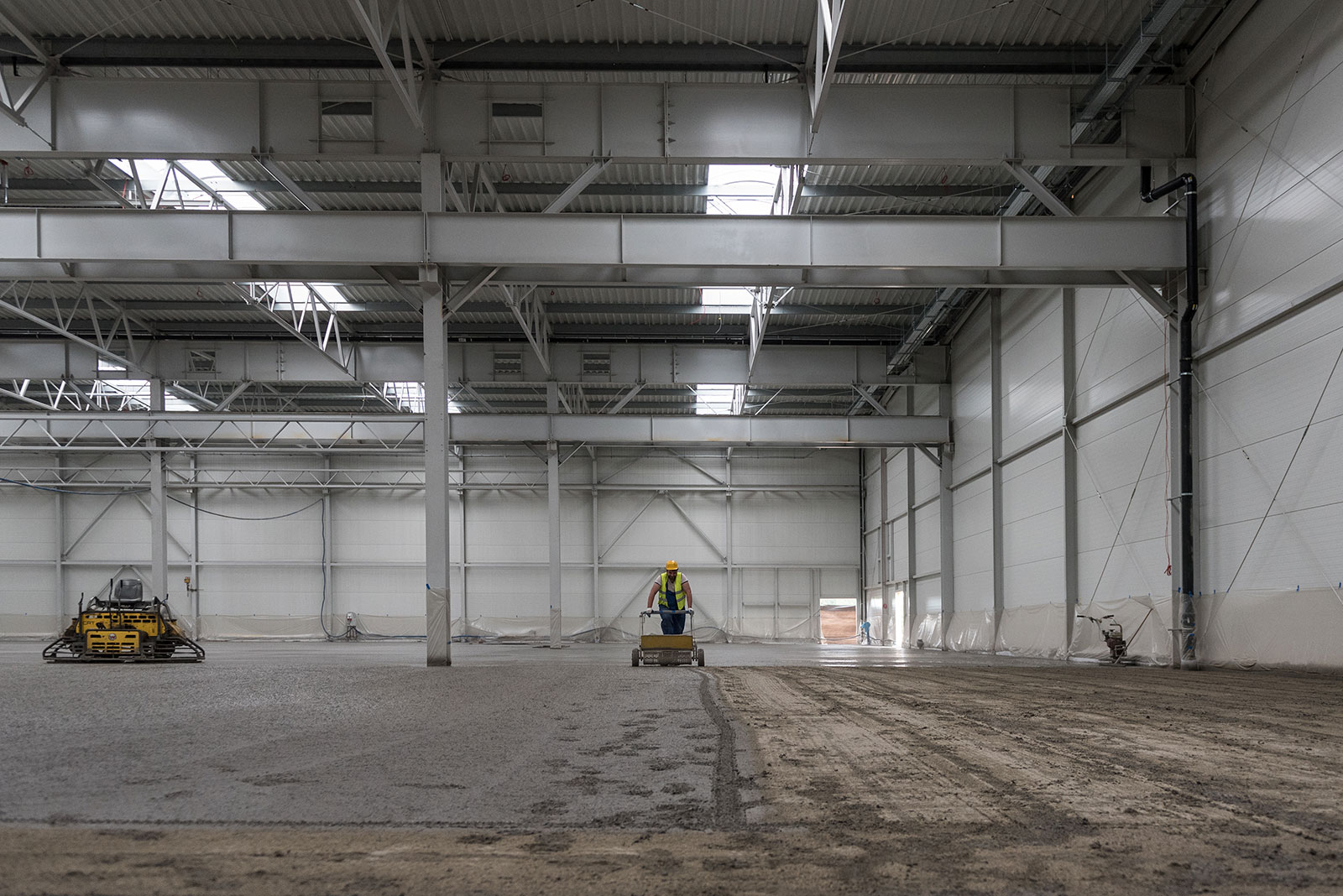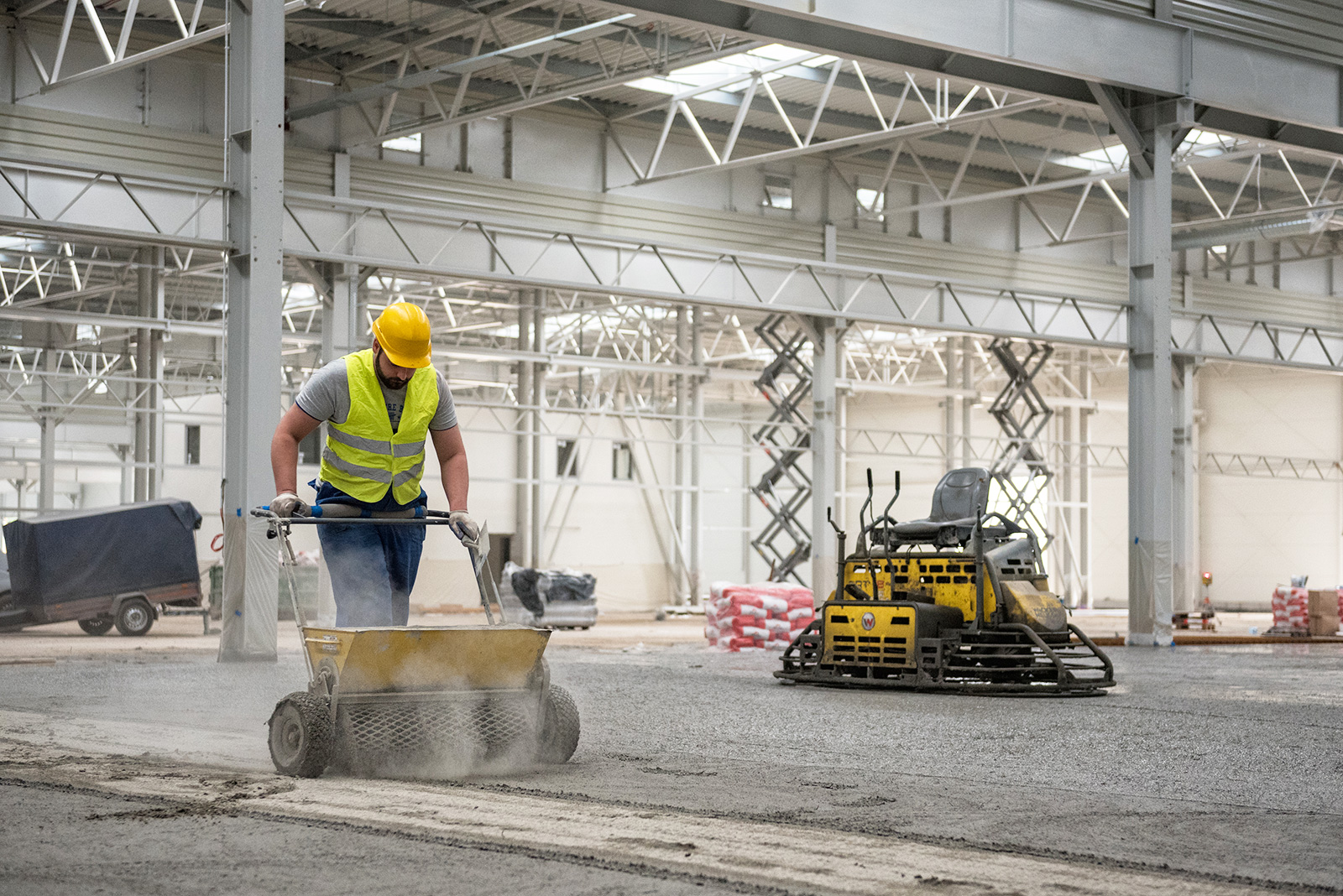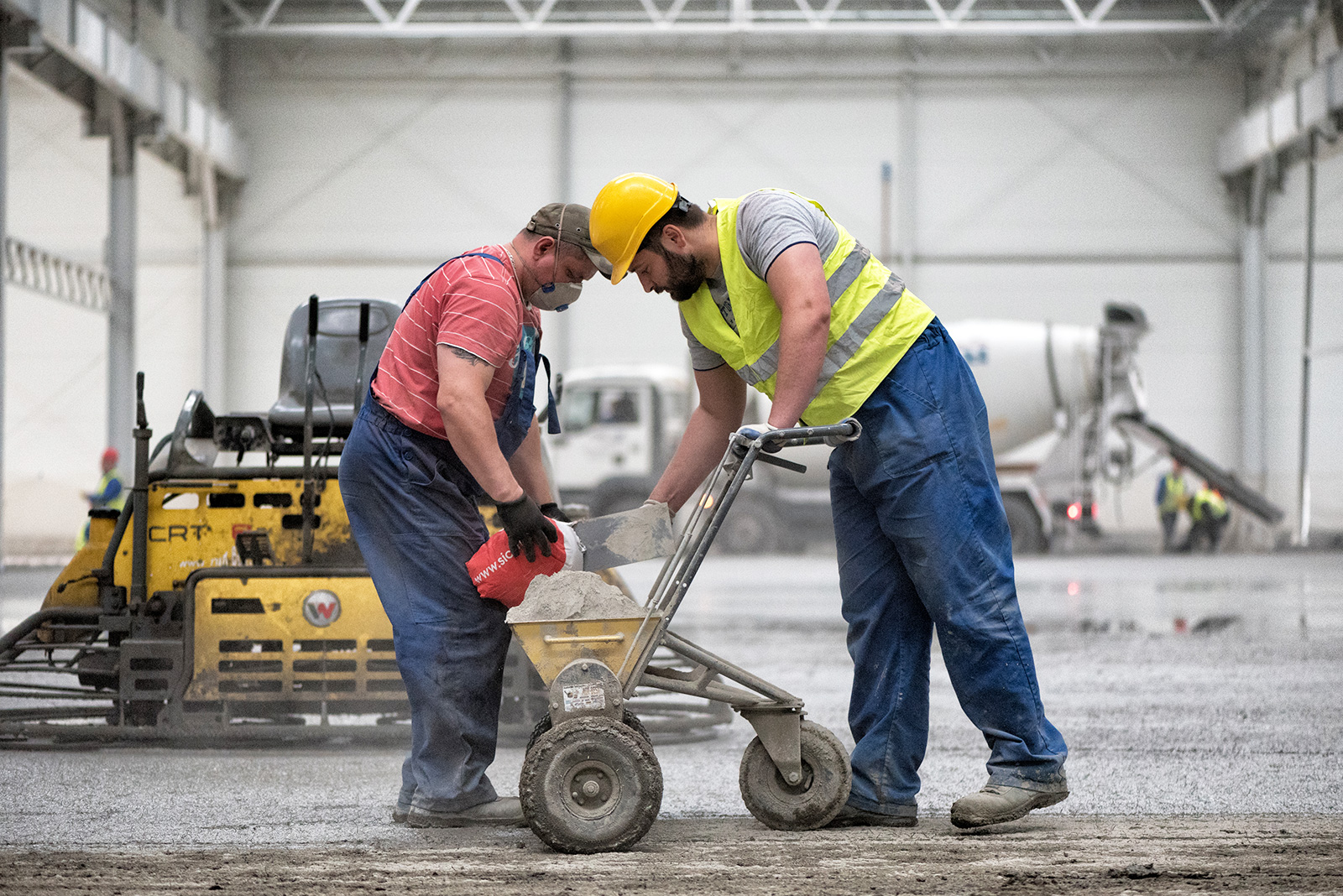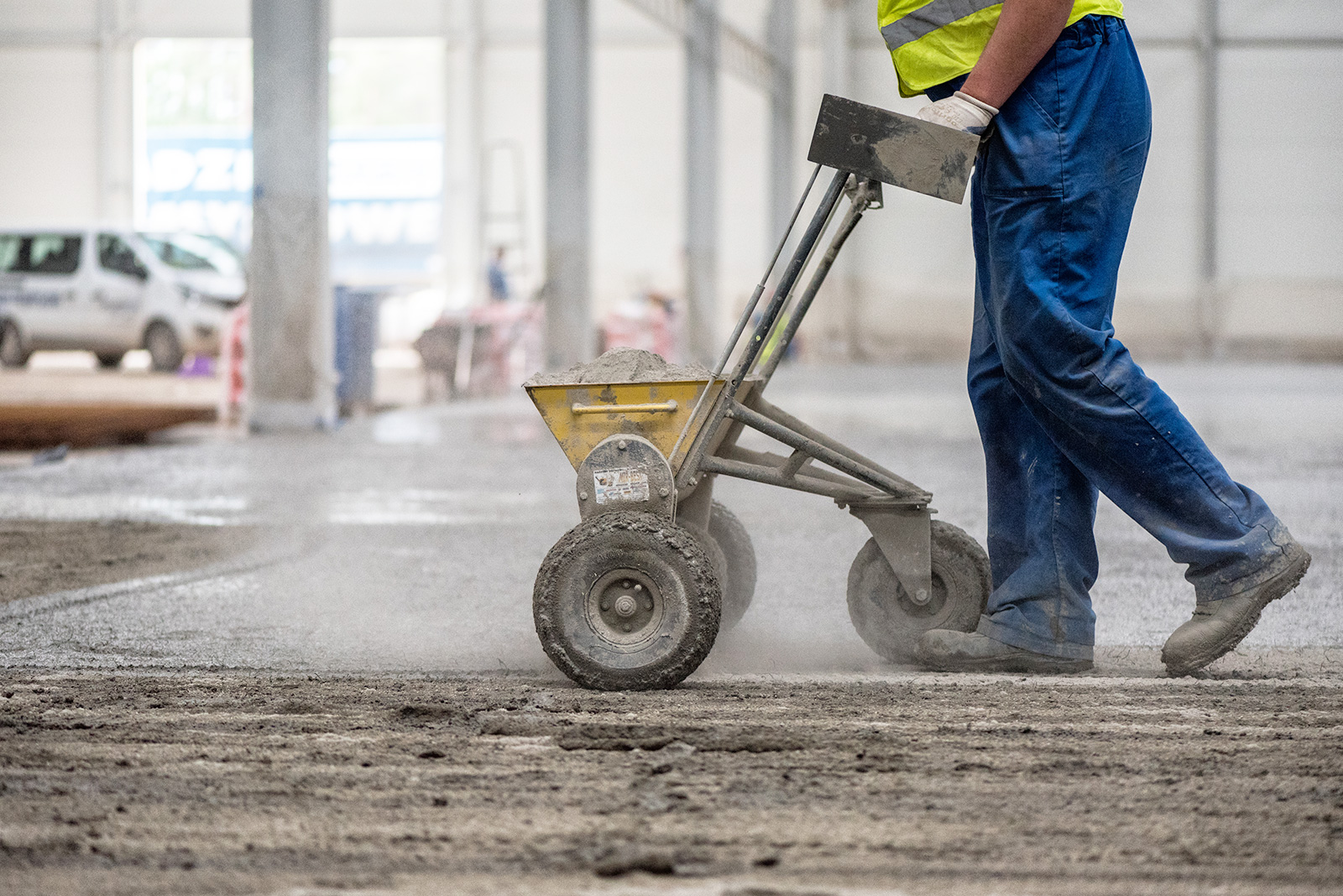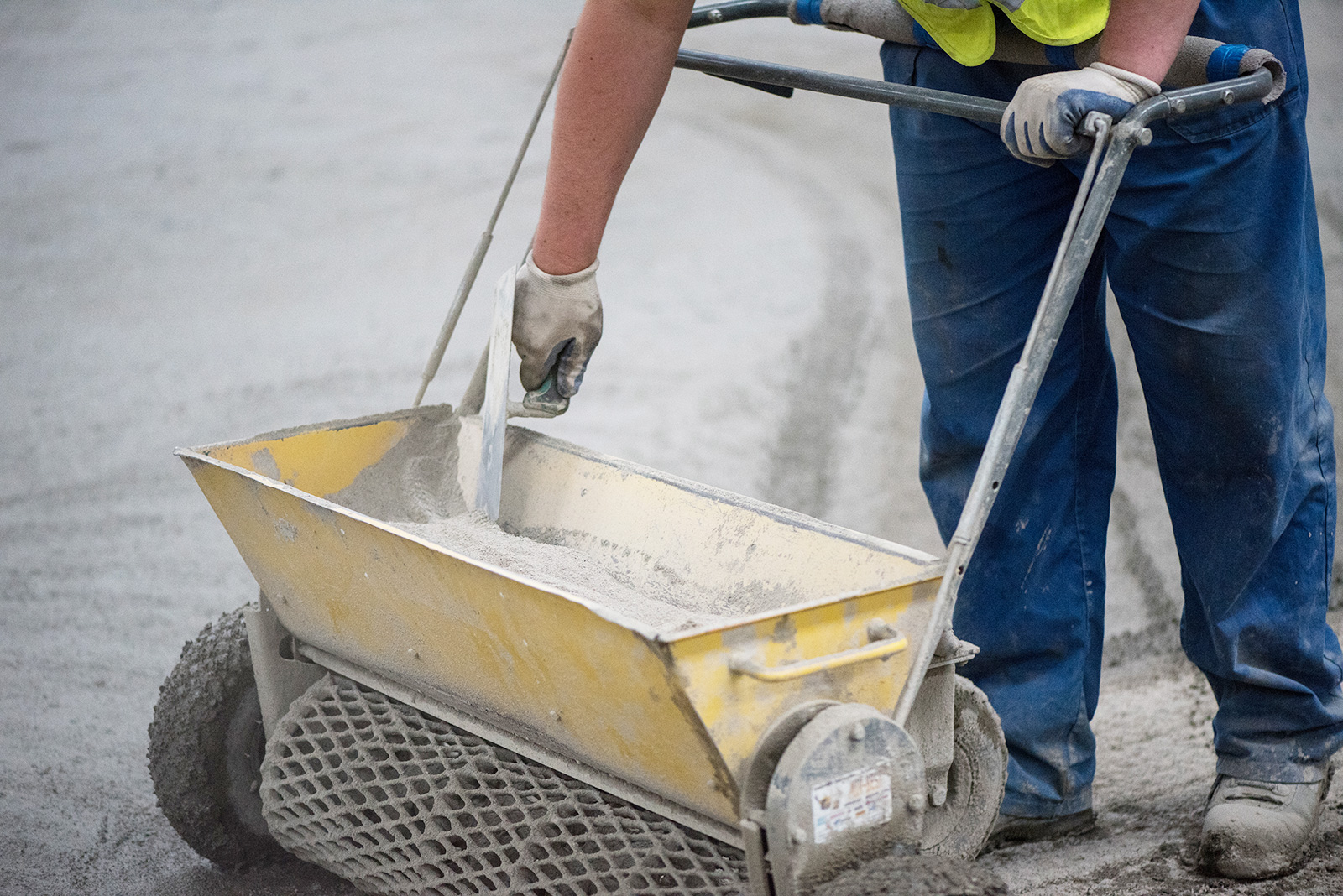 Surface hardening
Surface hardener is applied on the top surface to improve the floor performance, including in particular wear resistance and compressive strength. Enhanced look and optional colouring are additional benefits.
04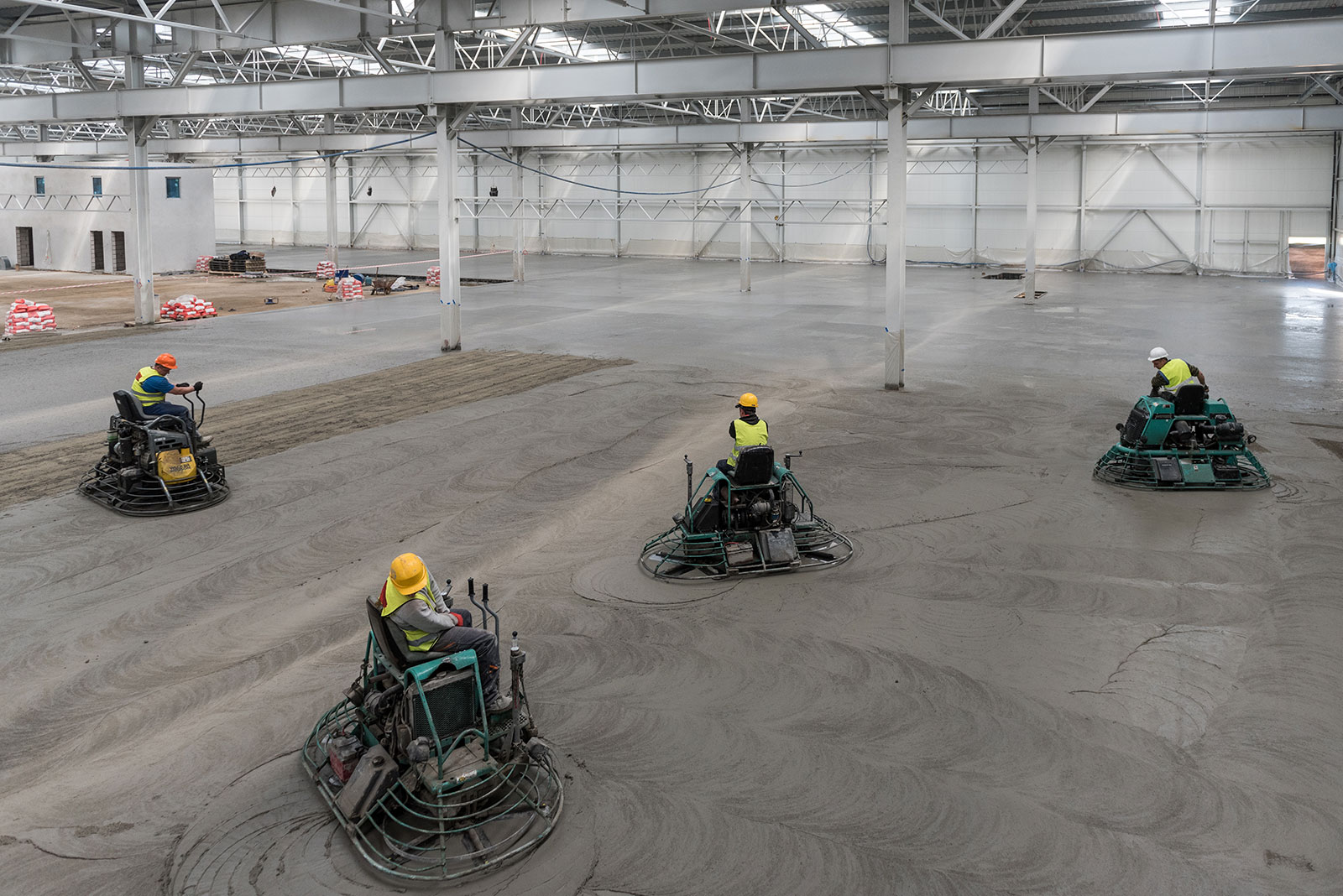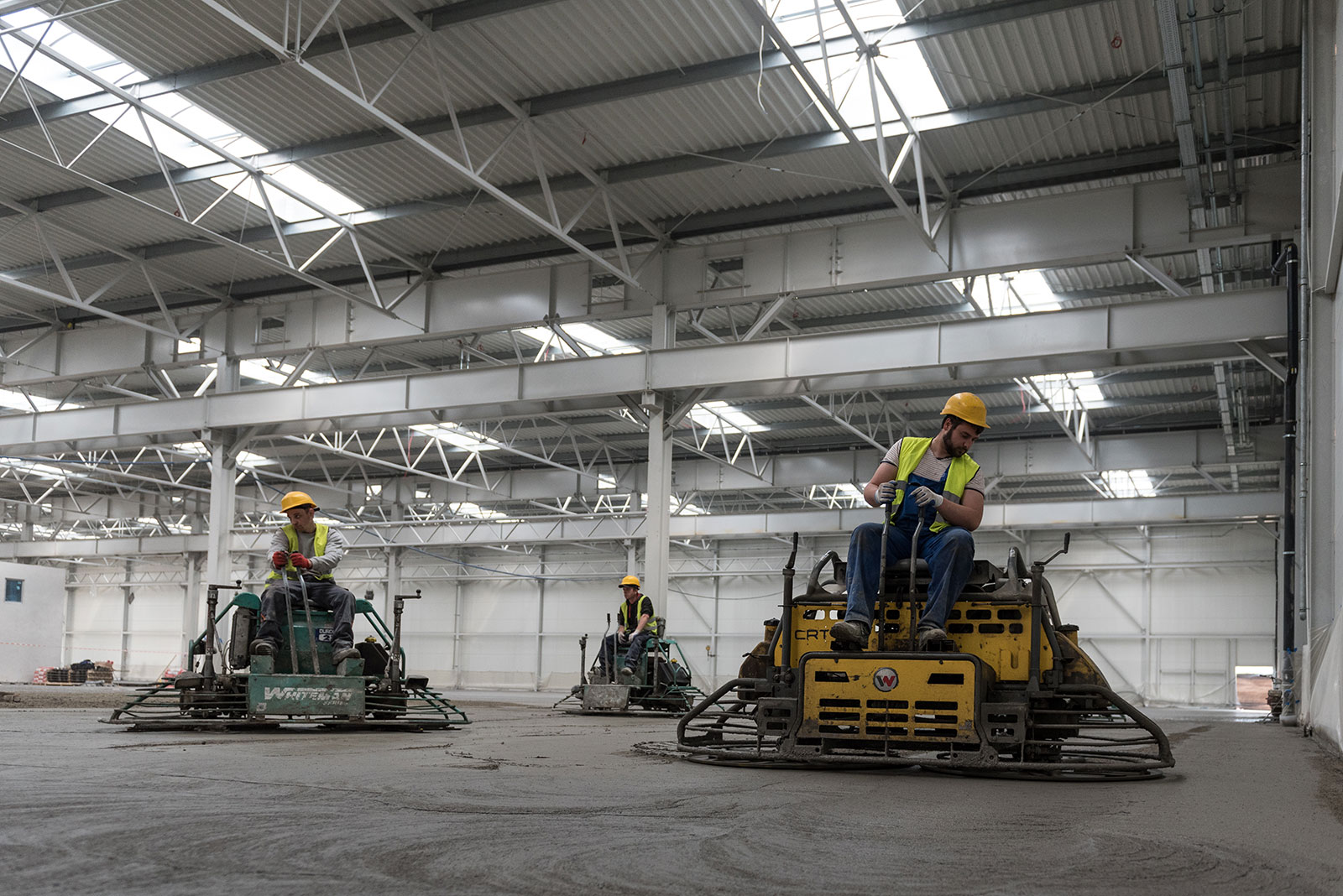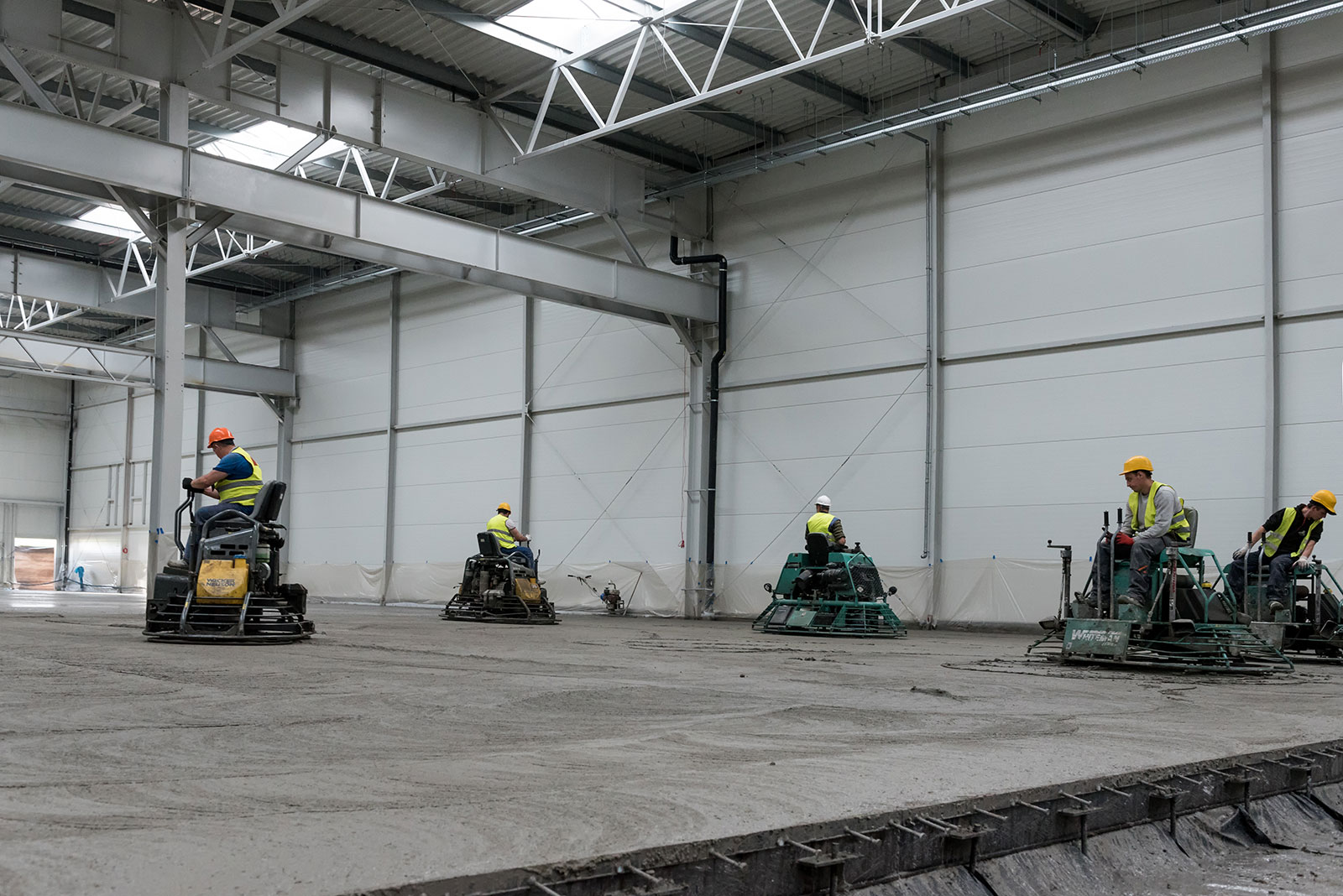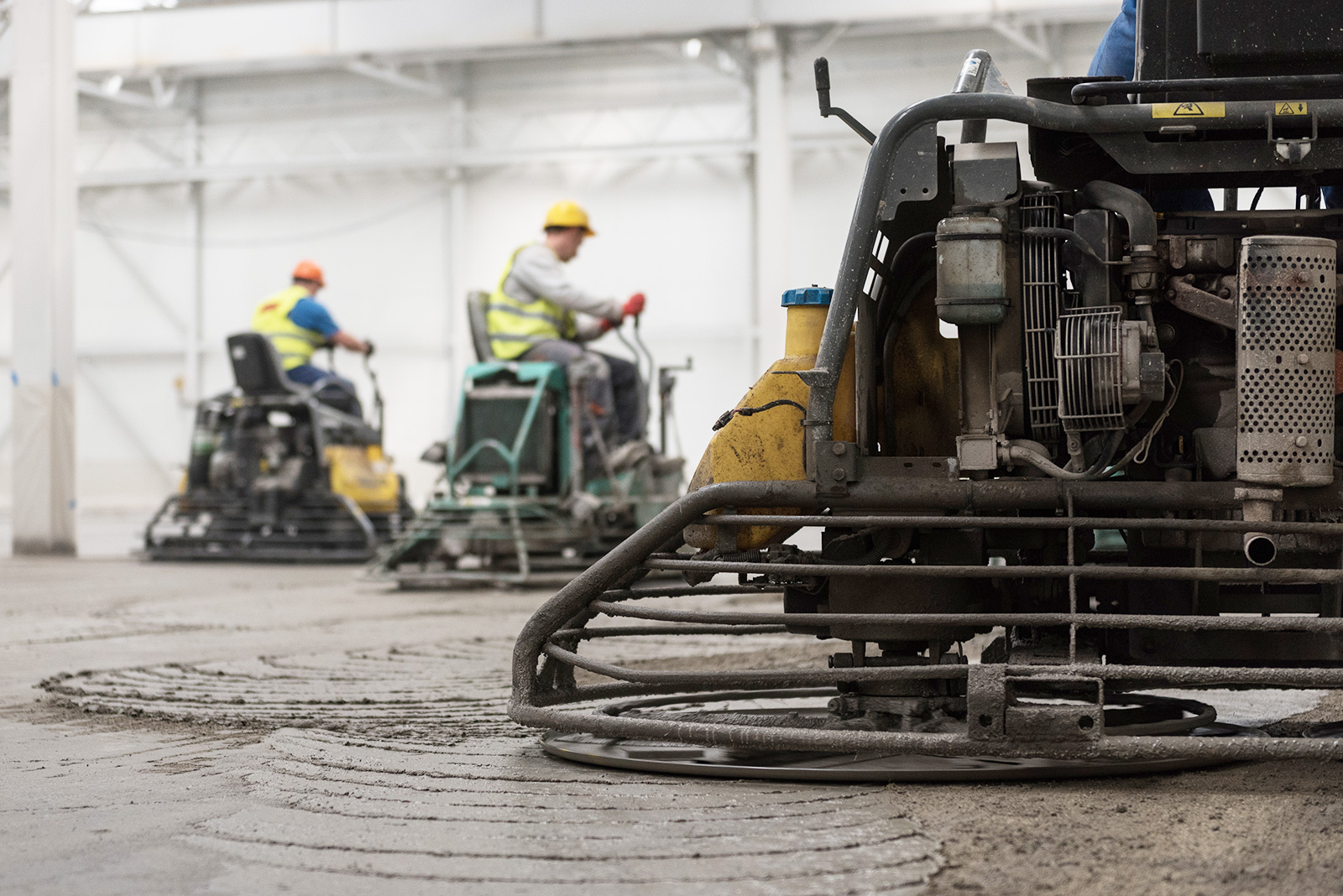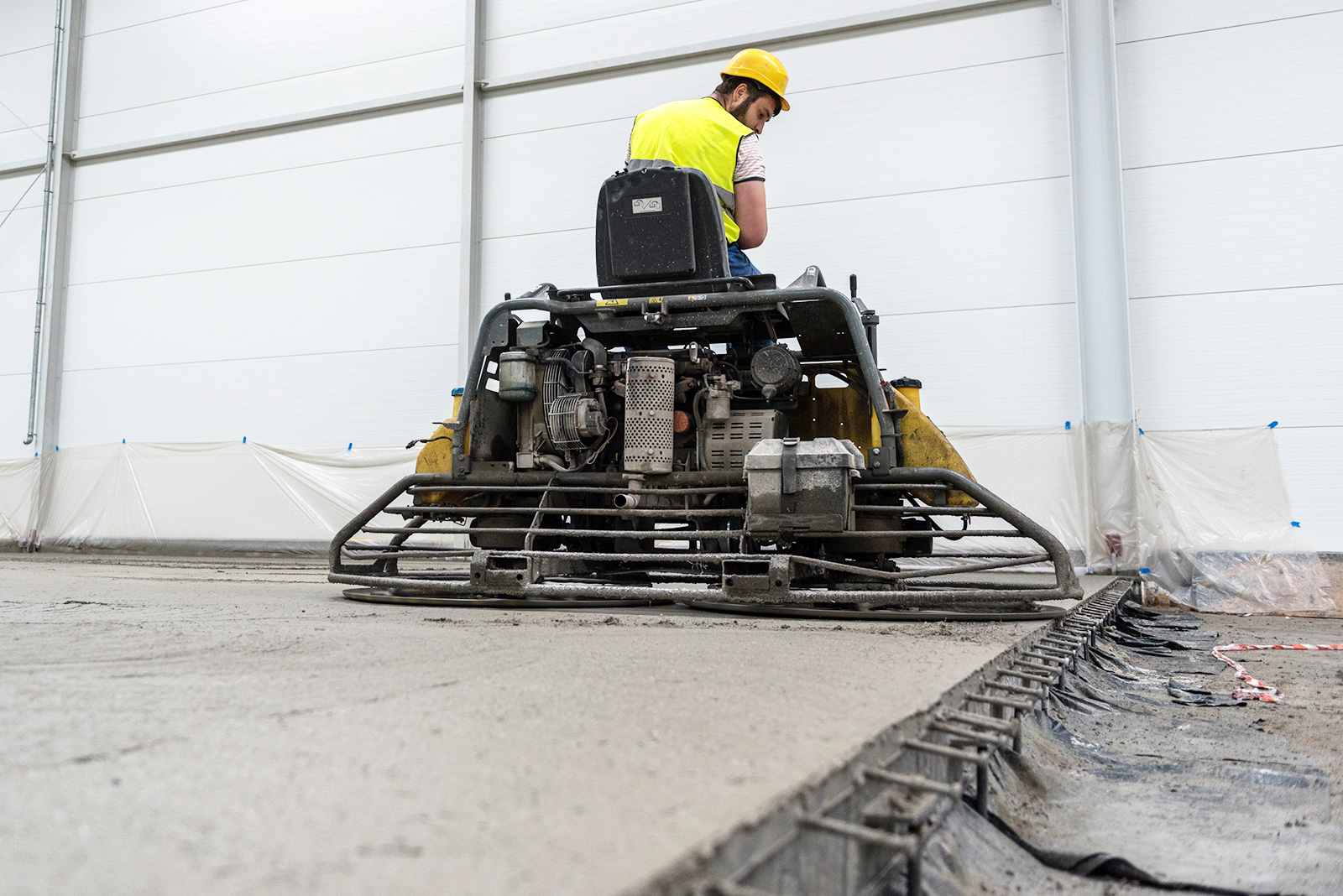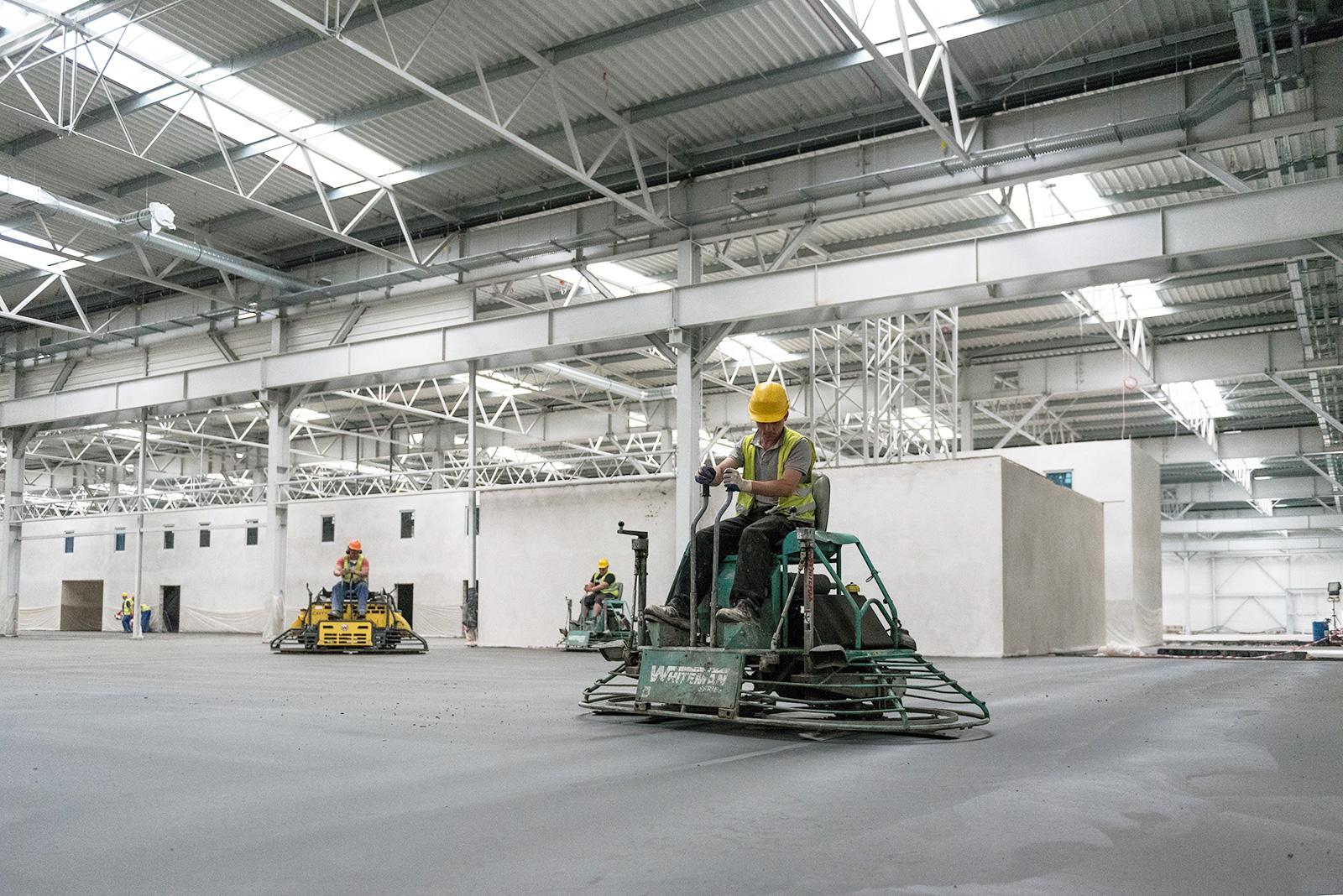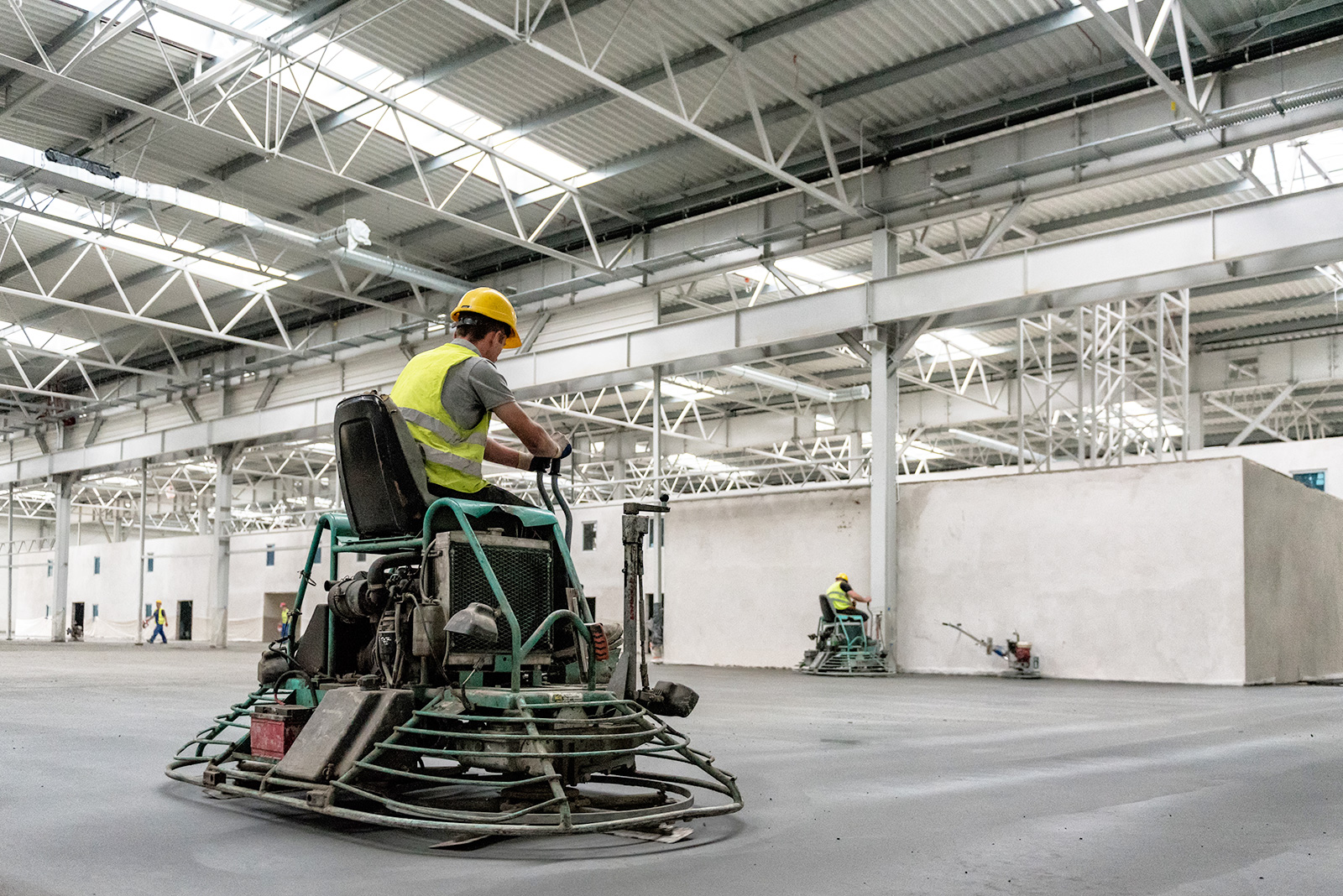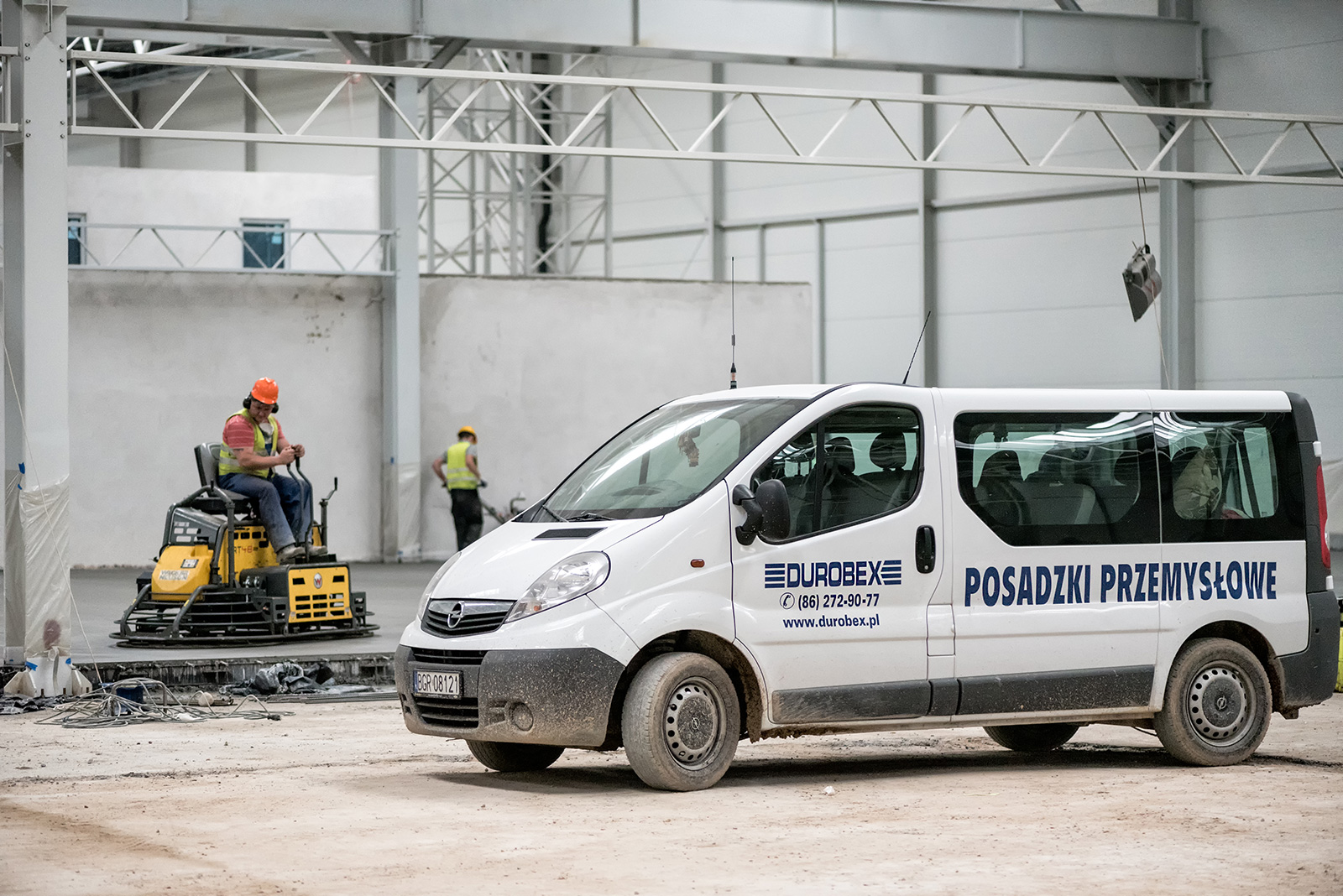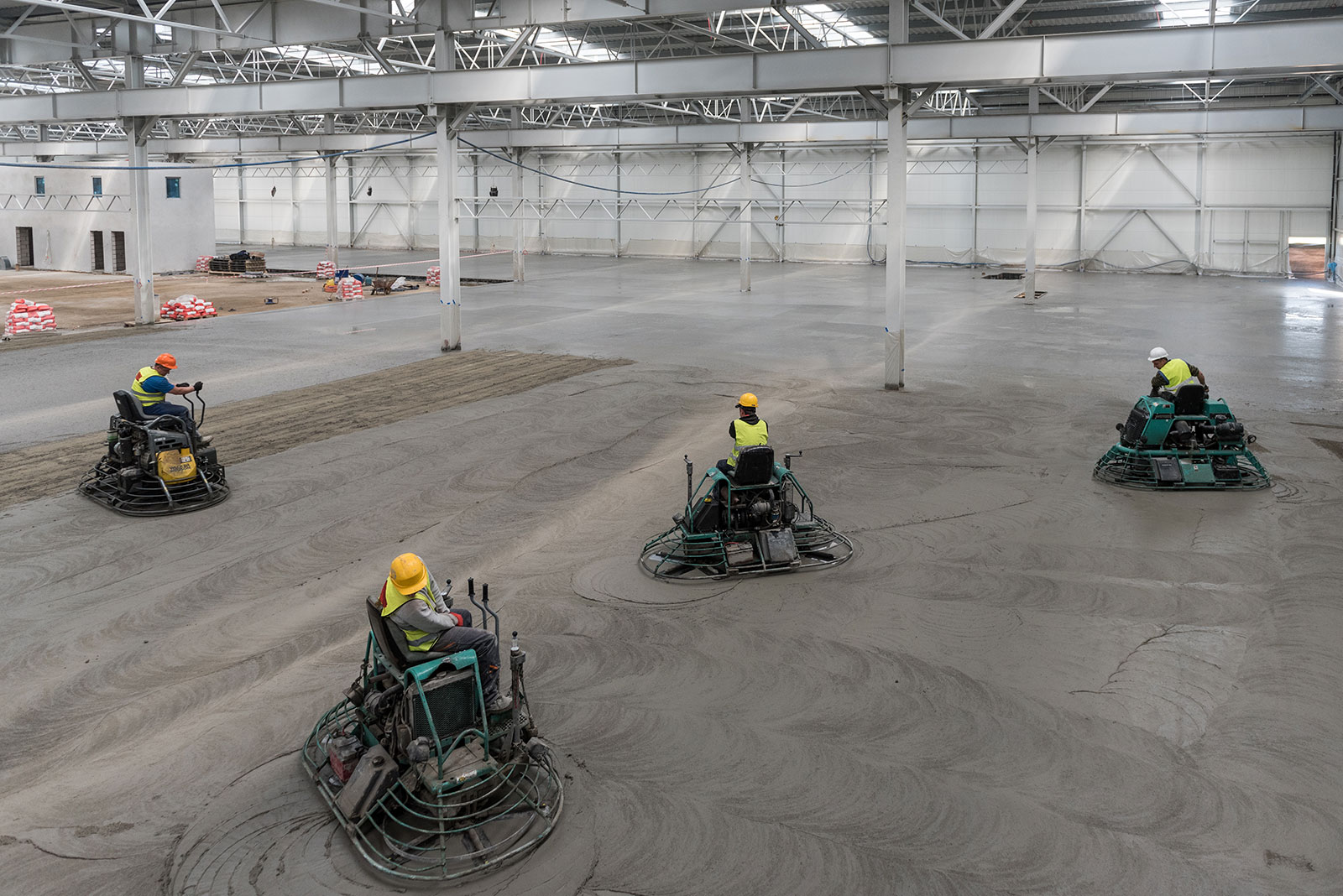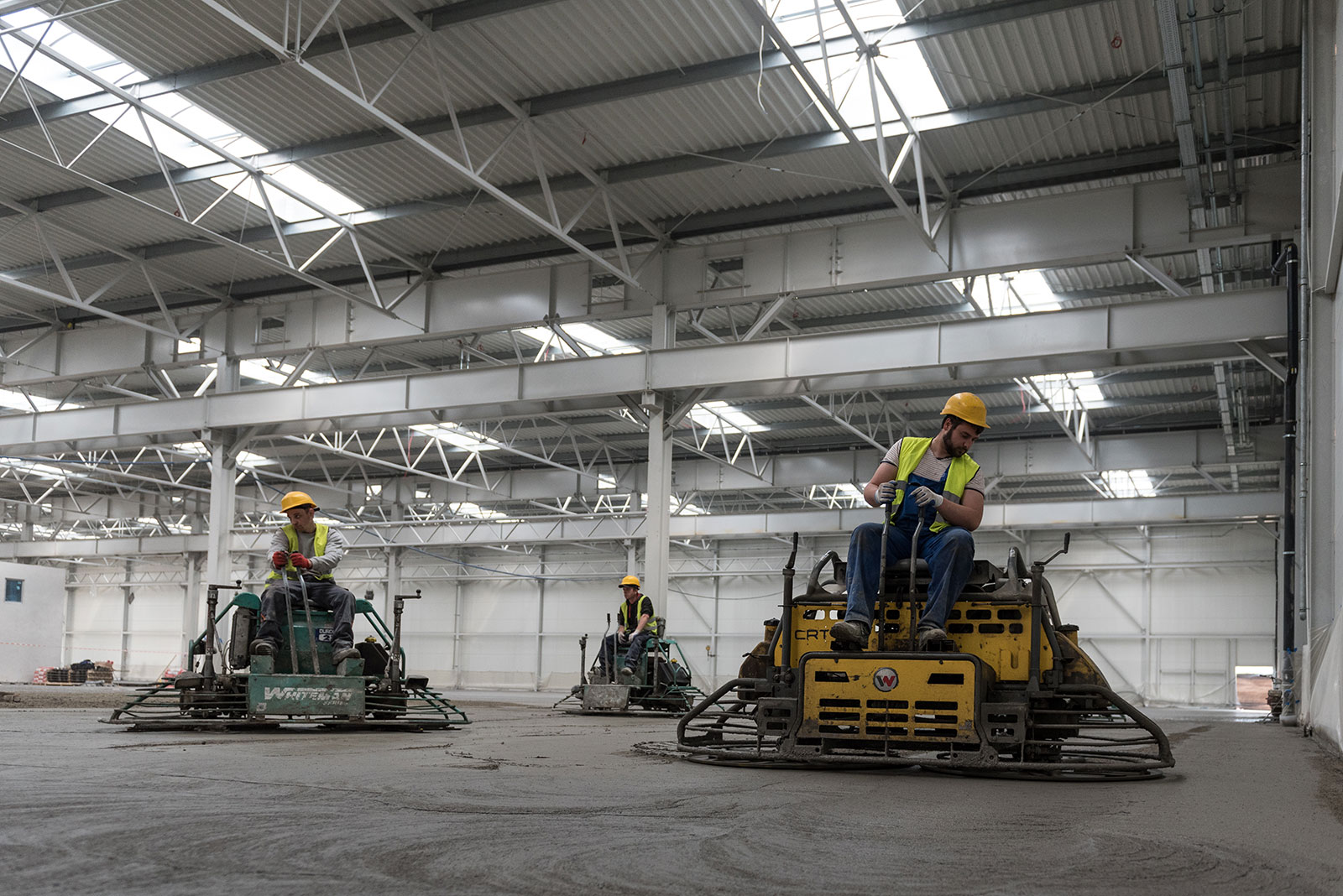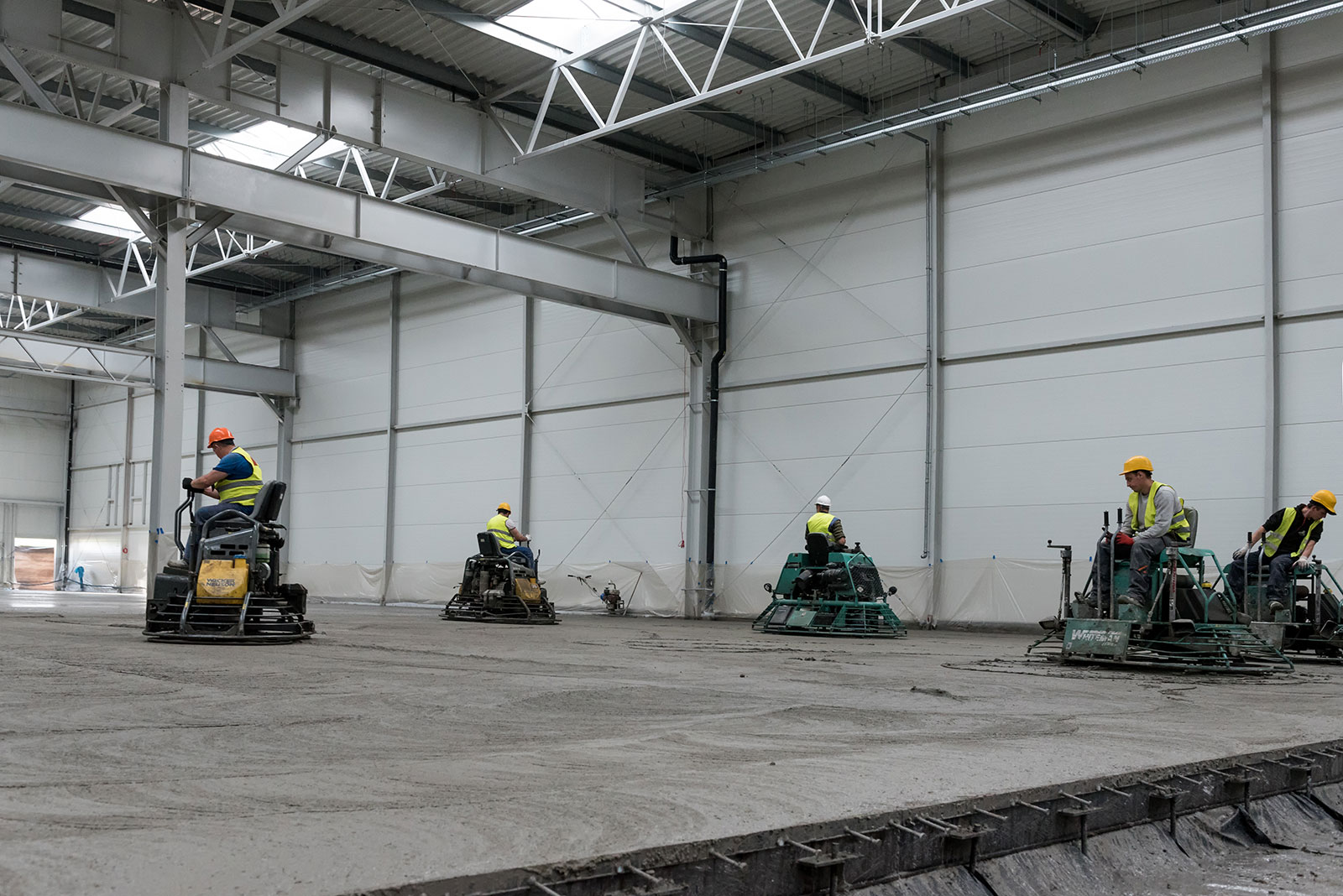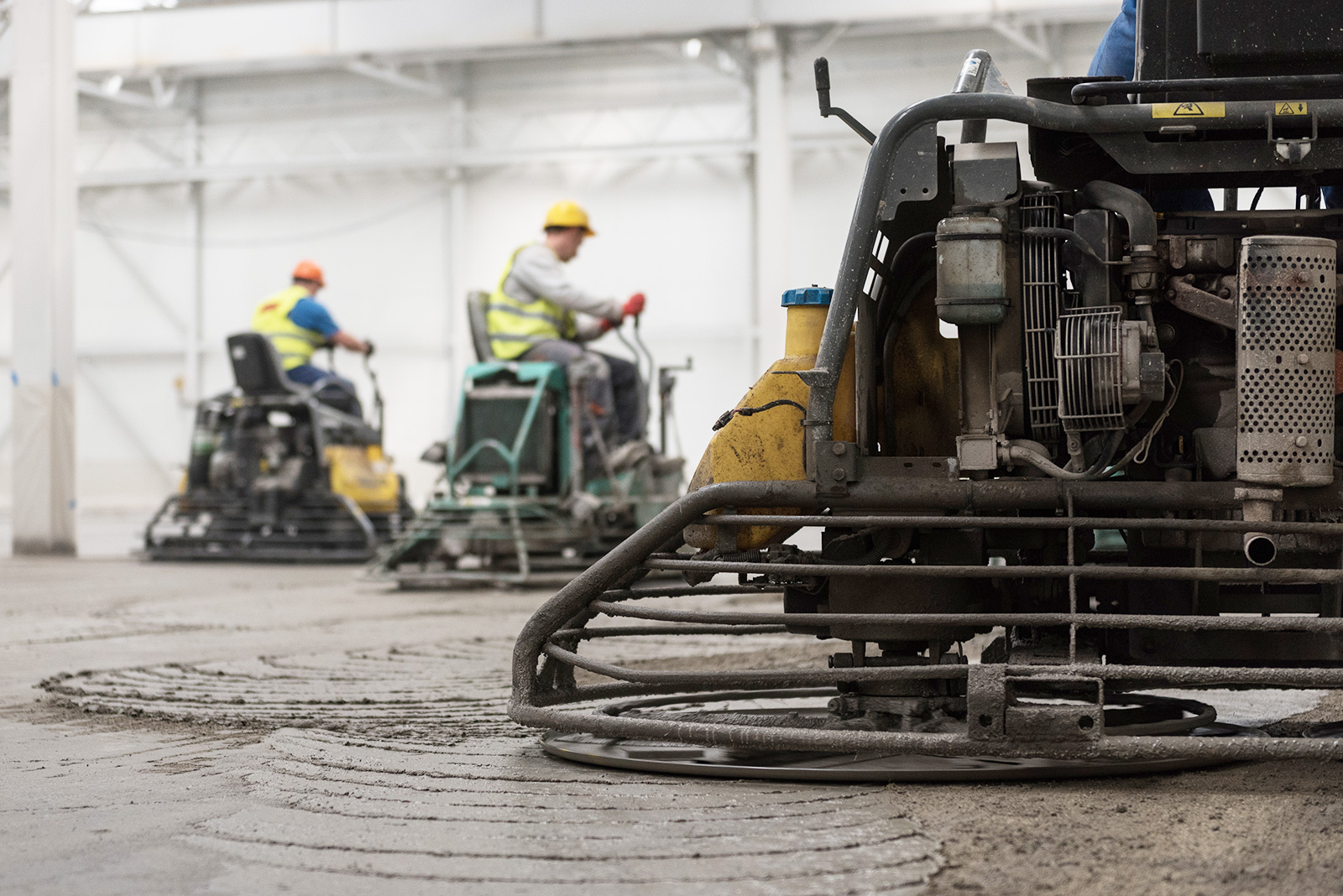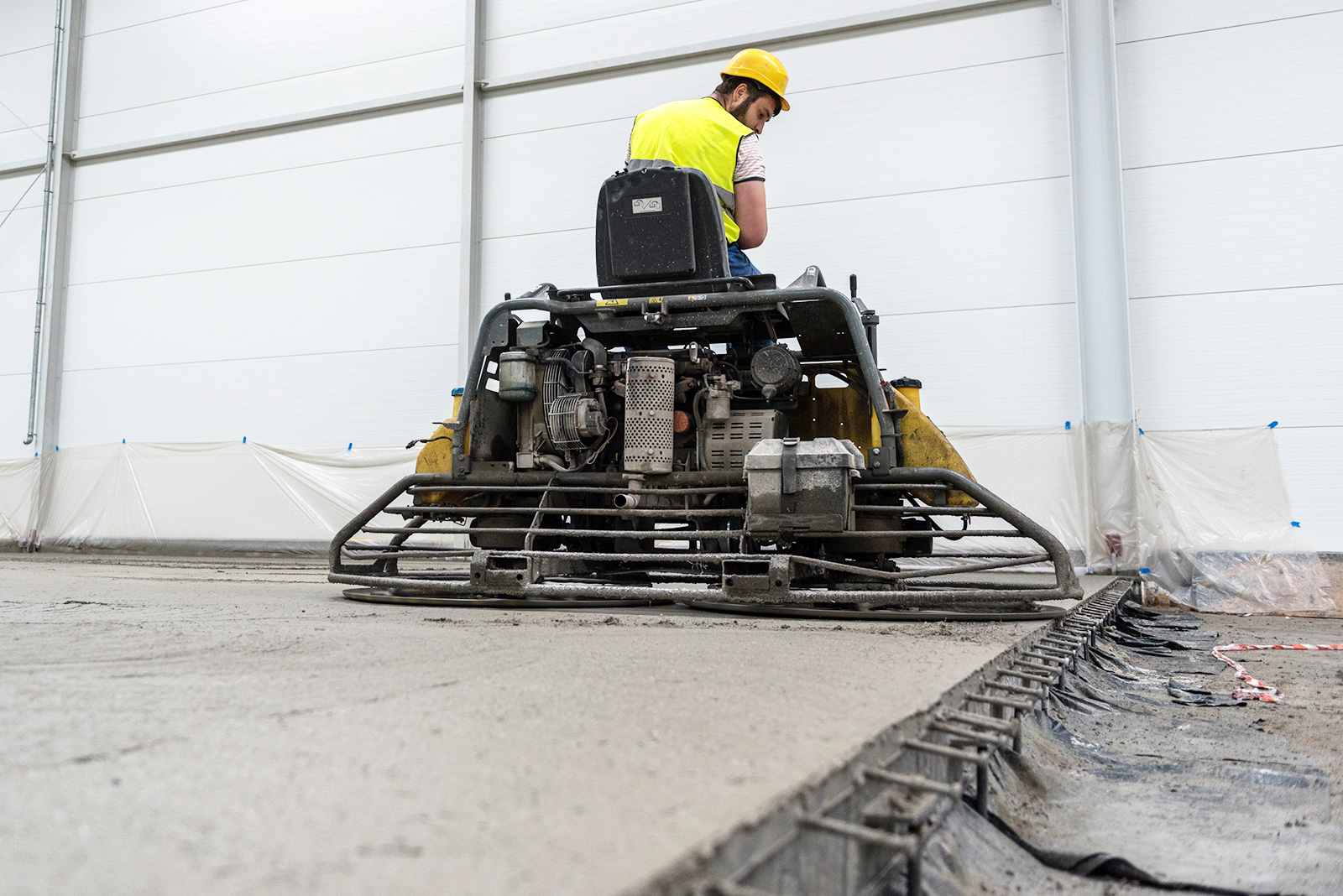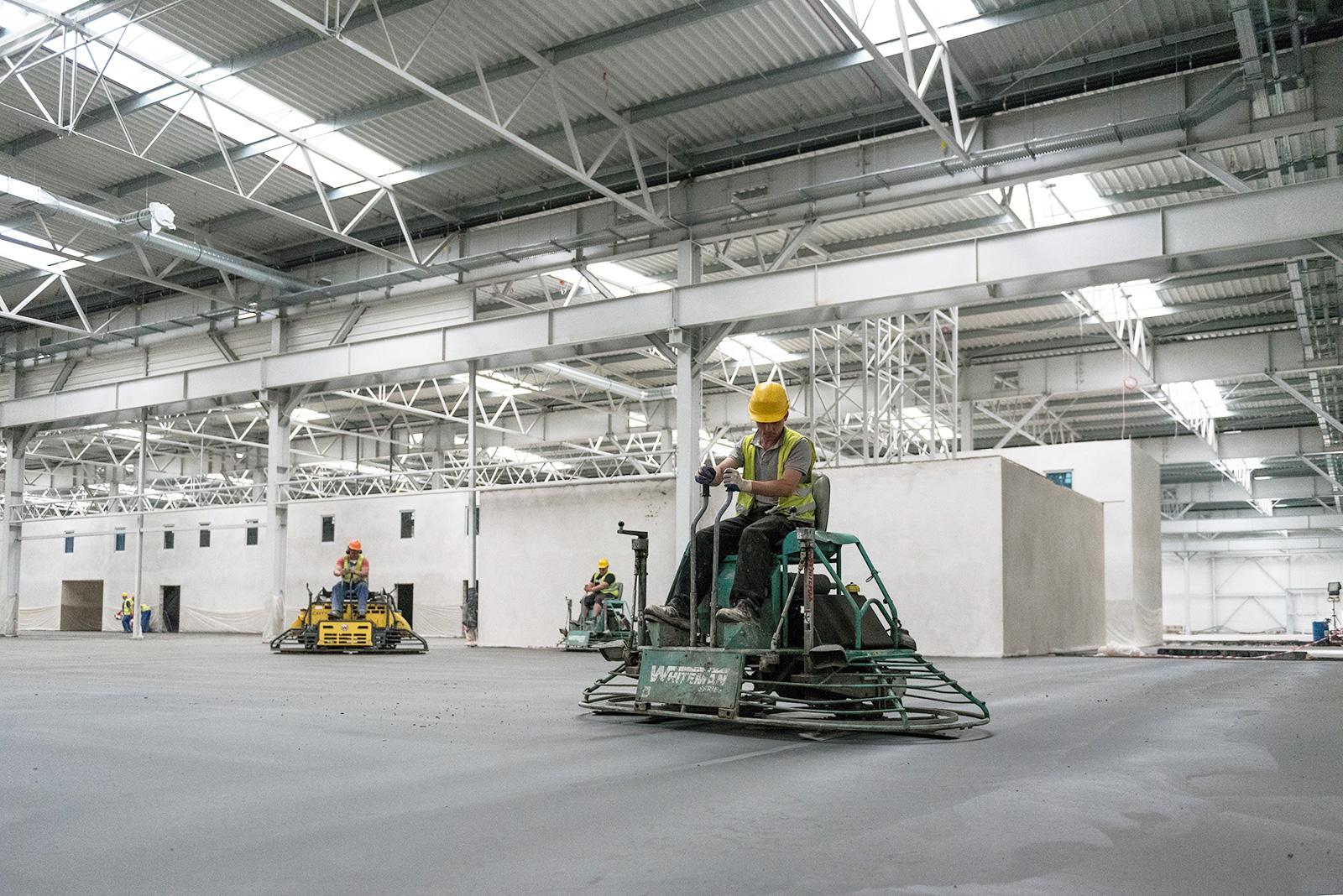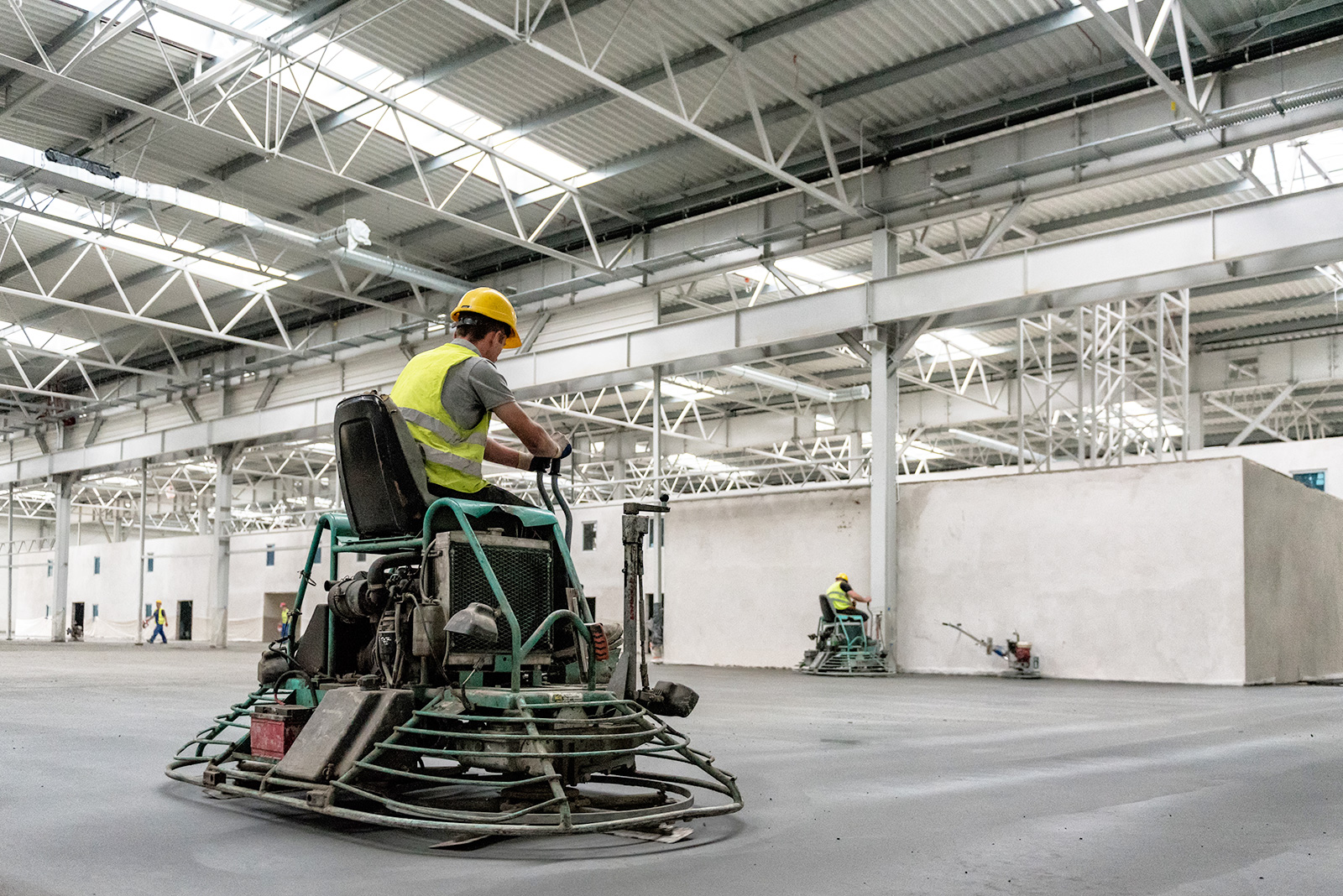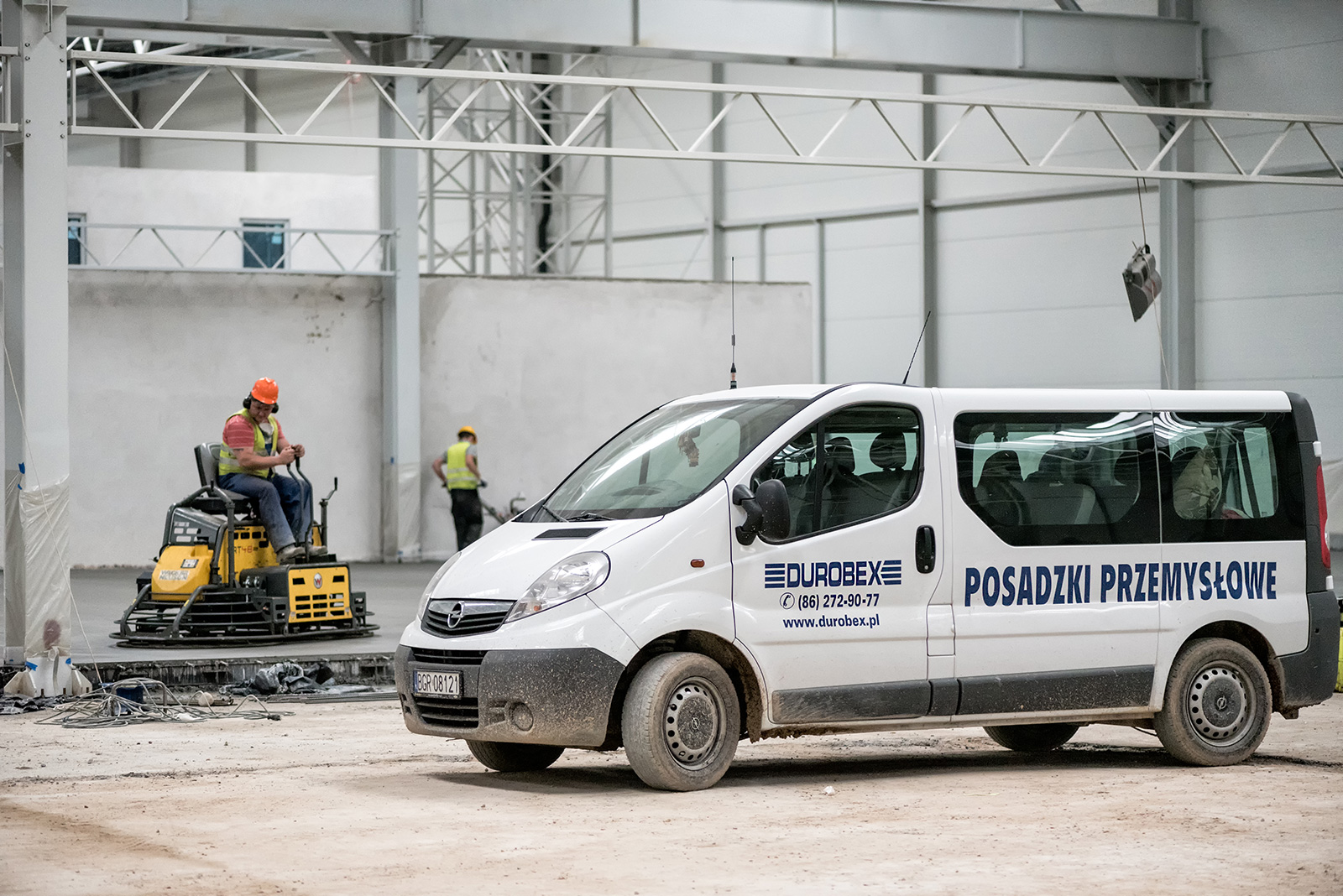 Trowelling of the main slab surface
After pouring fresh concrete starts to set to finally become a floor. The set time varies depending on the strength class of concrete, plasticizers added to the mix, air temperature and humidity and many other factors. It is very important to apply the surface hardener in sufficiently cured but not completely set concrete. After so many years of experience and with your qualified staff we understand concrete like no one else.
05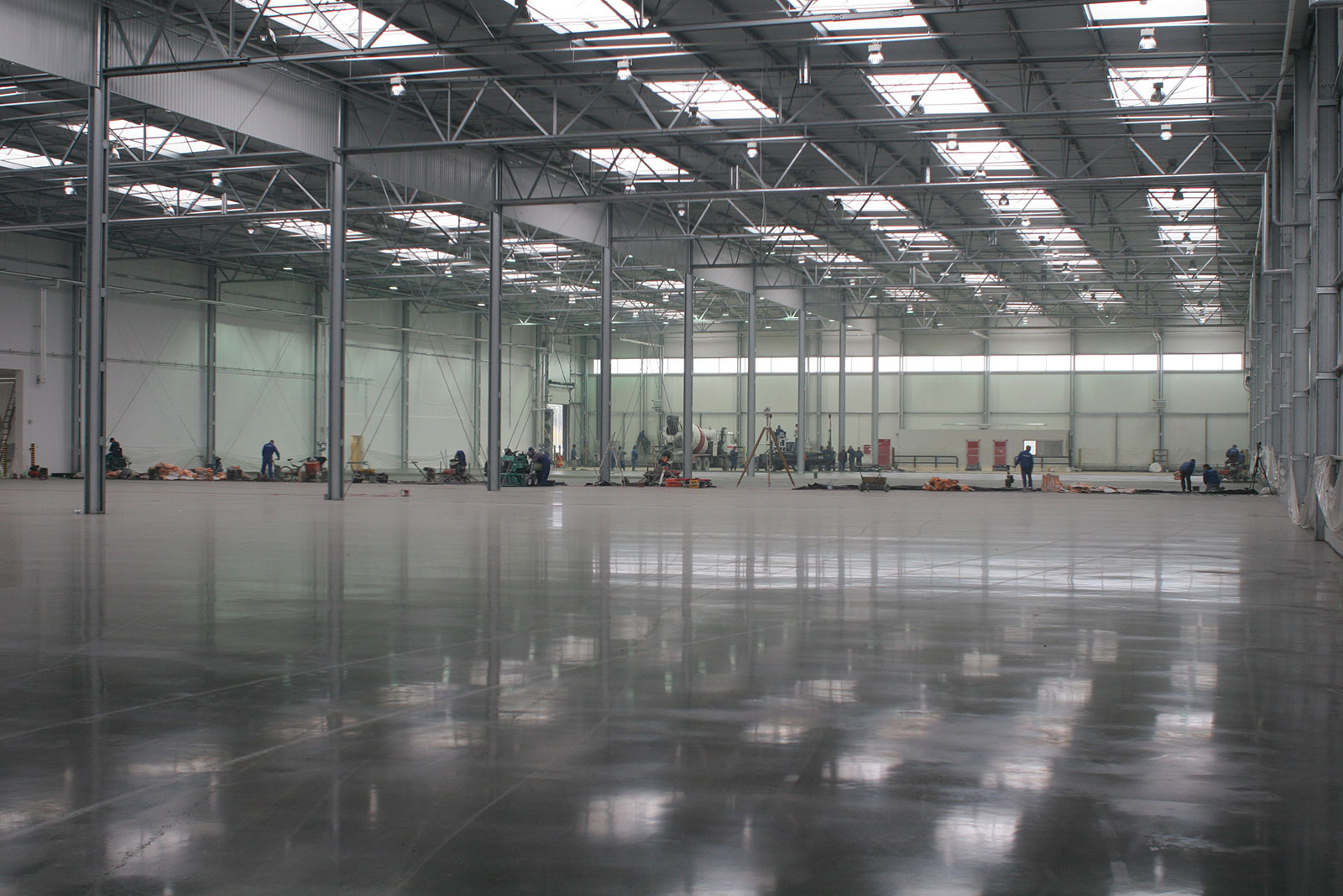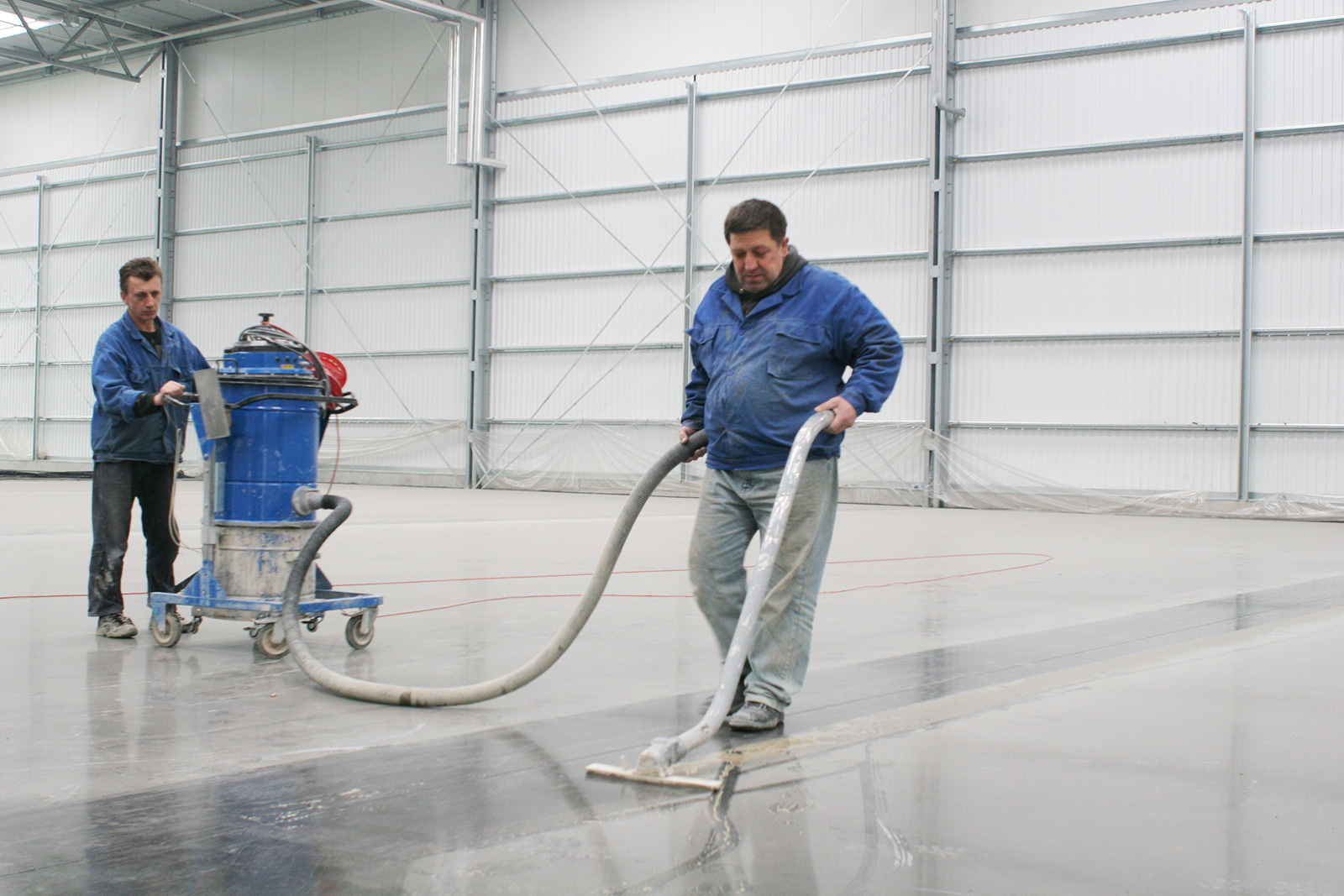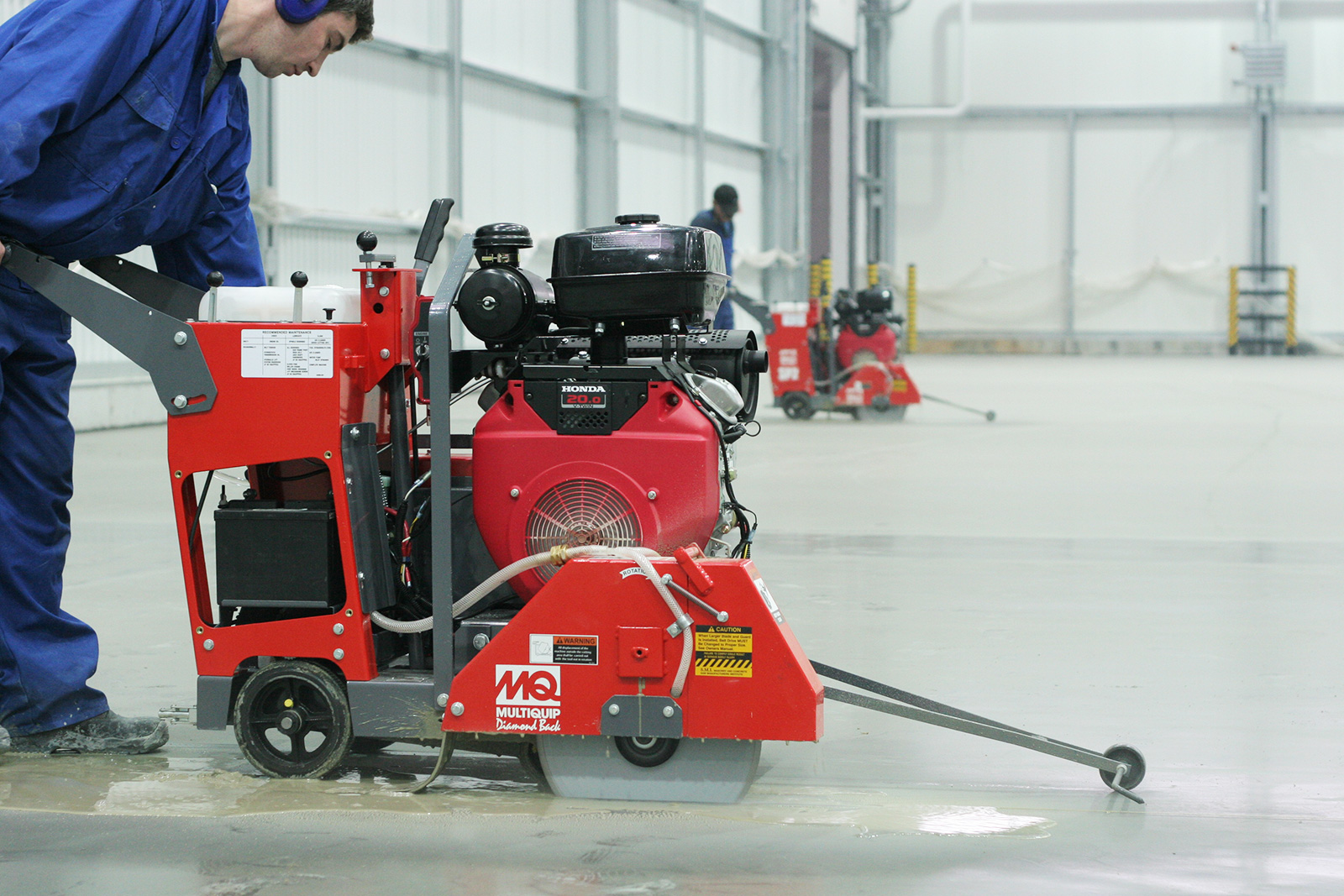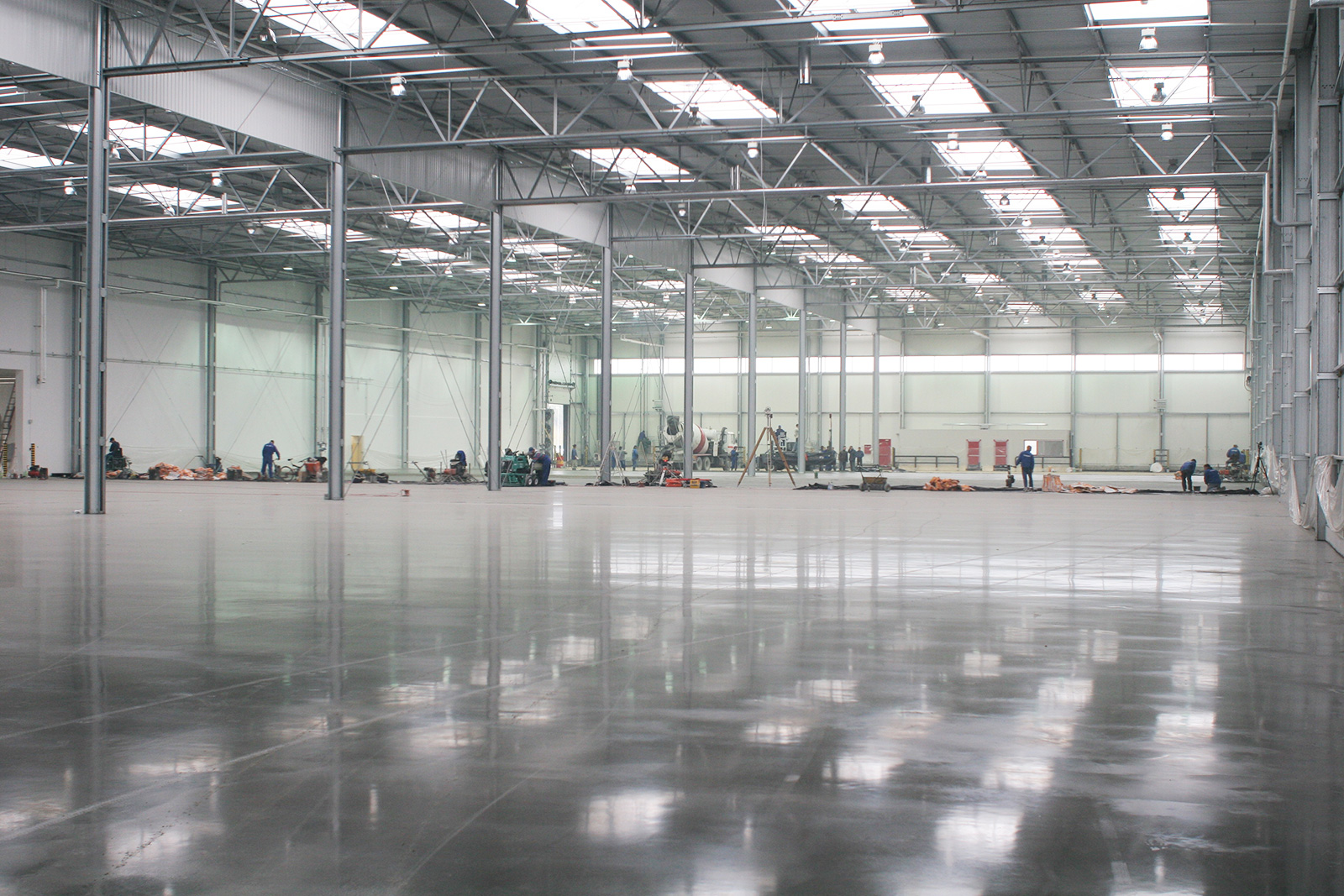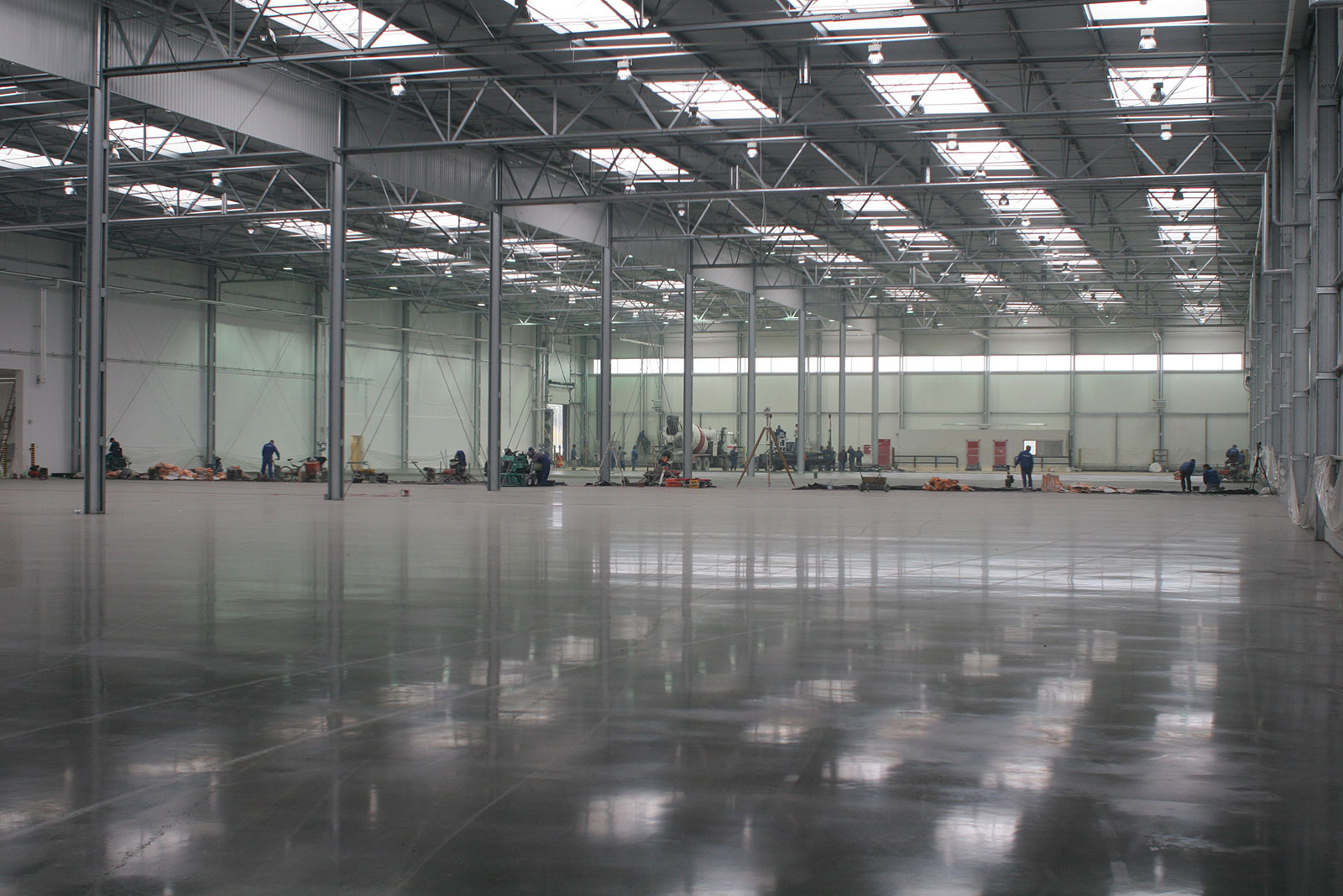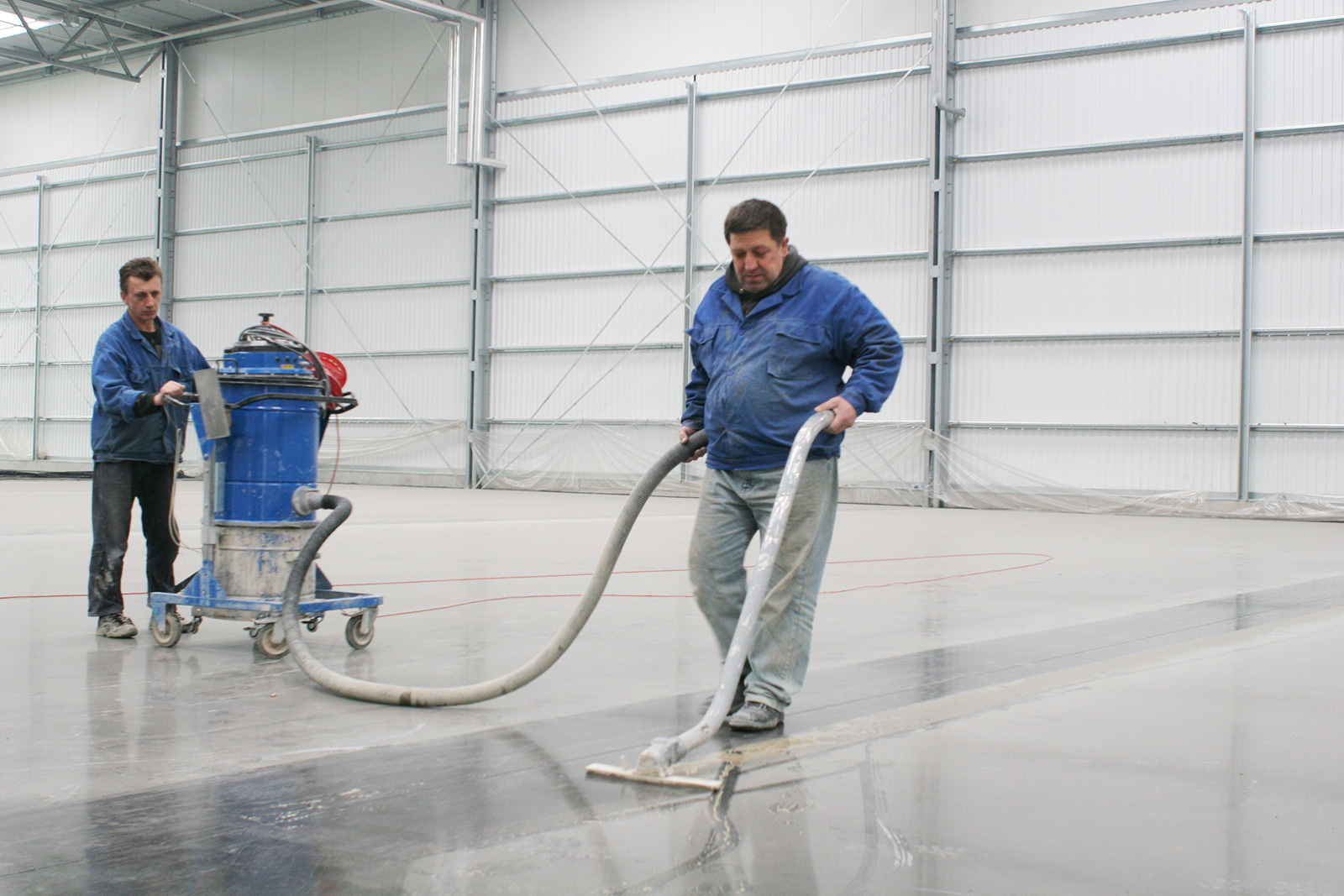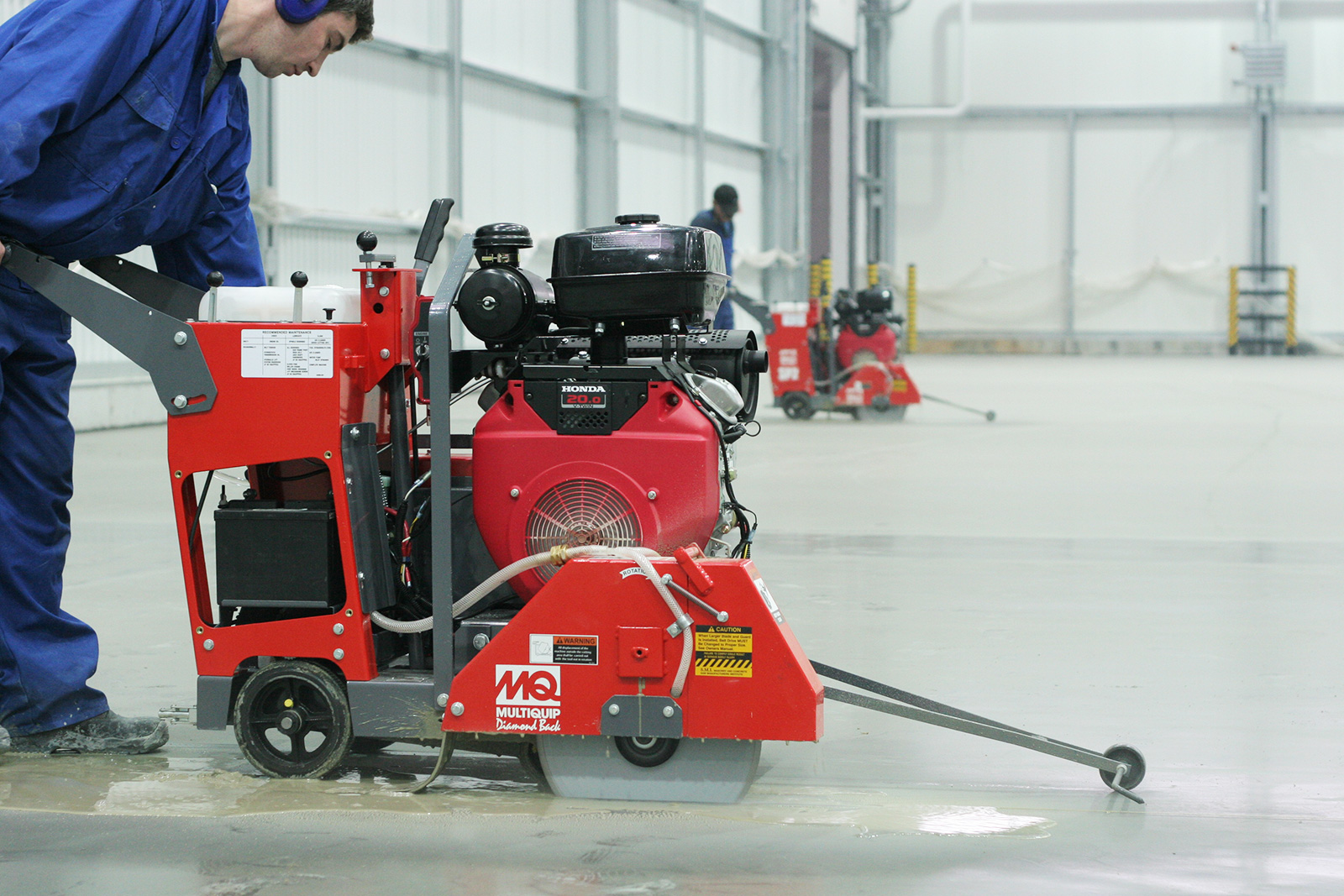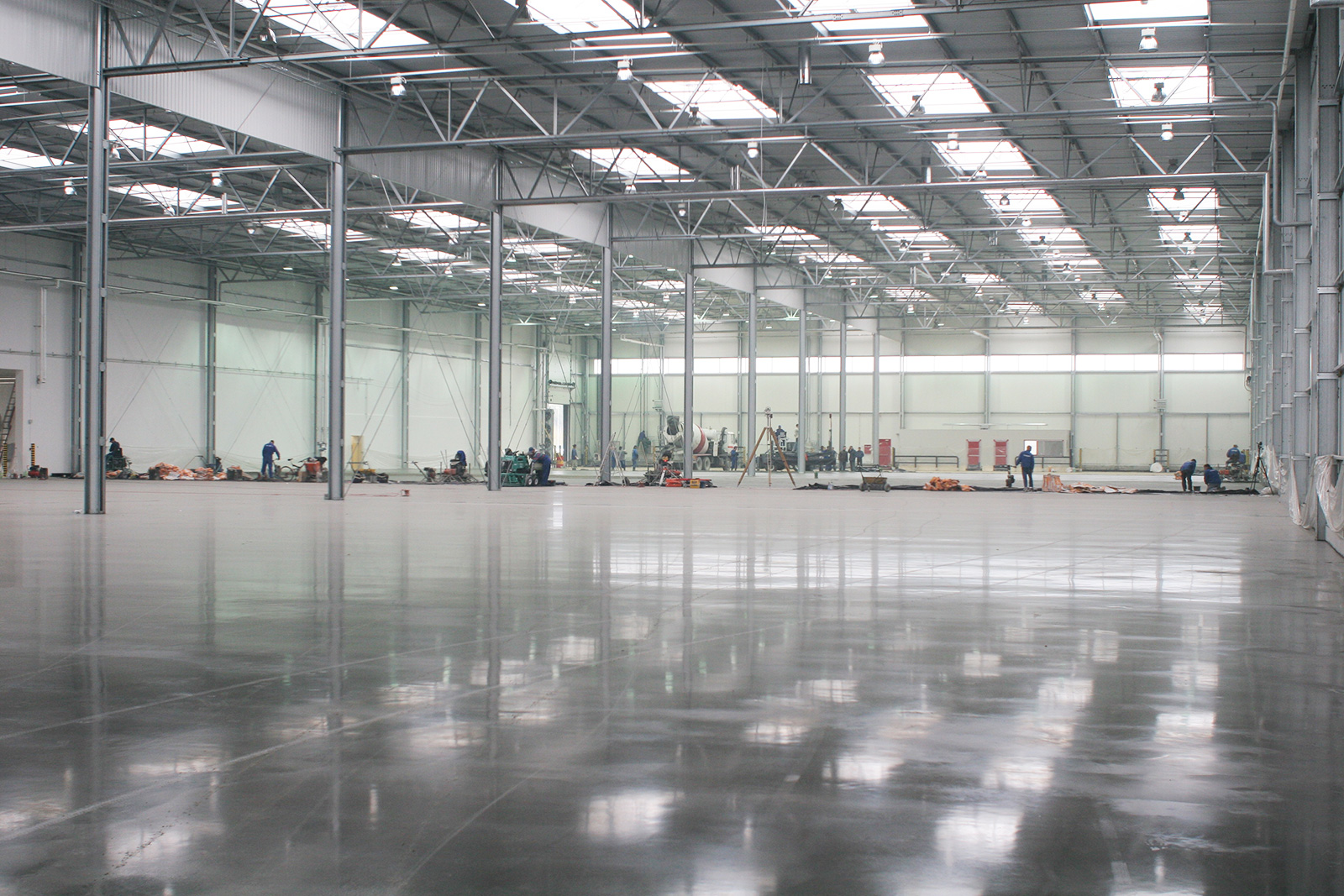 Miscellaneous works and sealing
The main slab, right after trowelling is sawed in 6m x 6m squares to 1/3 of the slab thickness. The joints made in this way are filled with an appropriate joint filling compound. This is done not earlier than after 28 days from pouring. The floor at the time of delivery is sealed. Our Clients are advised to keep the floor surface clean at all times as small grains of sand abrade it as sandpaper, shortening its service life.